The weekend is here! Pour yourself a mug of Danish blend coffee, grab a seat on the beach, and get ready for our longer form weekend reads:
• A Quantitative Method for Asset Allocation (American Association of Individual Investors)
• The Little Franchise That Couldn't: The hamburgers at Ollie's Trolley are among the best in the world. With all that flavor, why aren't there Trolleys all over the South — all over the nation, even? (Bittersoutherner)
• How silver changed the world (South China Morning Post)
• Death on foot: America's love of SUVs is killing pedestrians (Detroit Free Press)
• The Pharmacy Of The Future Is Ready For Your Bathroom Counter (Wired)
• "I Was Devastated": The Man Who Created the World Wide Web Has Some Regrets (Vanity Fair)
• The unsung astronauts: They have gone from idolized to anonymous. As NASA prepares to launch humans from the U.S. again, the nature of space flight and who does it is changing once more  (Washington Post)
• The fallacy of obviousness A new interpretation of a classic psychology experiment will change your view of perception, judgment – even human nature (Aeon)
• Friedrich Nietzsche: The truth is terrible (Times Literary Supplement)
• The Counterfeit Queen of Soul: A strange and bittersweet ballad of kidnapping, stolen identity and unlikely stardom (Smithsonian)
Be sure to check out our Masters in Business interview this weekend with Paul Vigna about Crypto and Blockchain, and author of The Age of Cryptocurrency: How Bitcoin and the Blockchain Are Challenging the Global Economic Order and this year's The Truth Machine: The Blockchain and the Future of Everything.
Why Soybeans Are at the Heart of the U.S.-China Trade War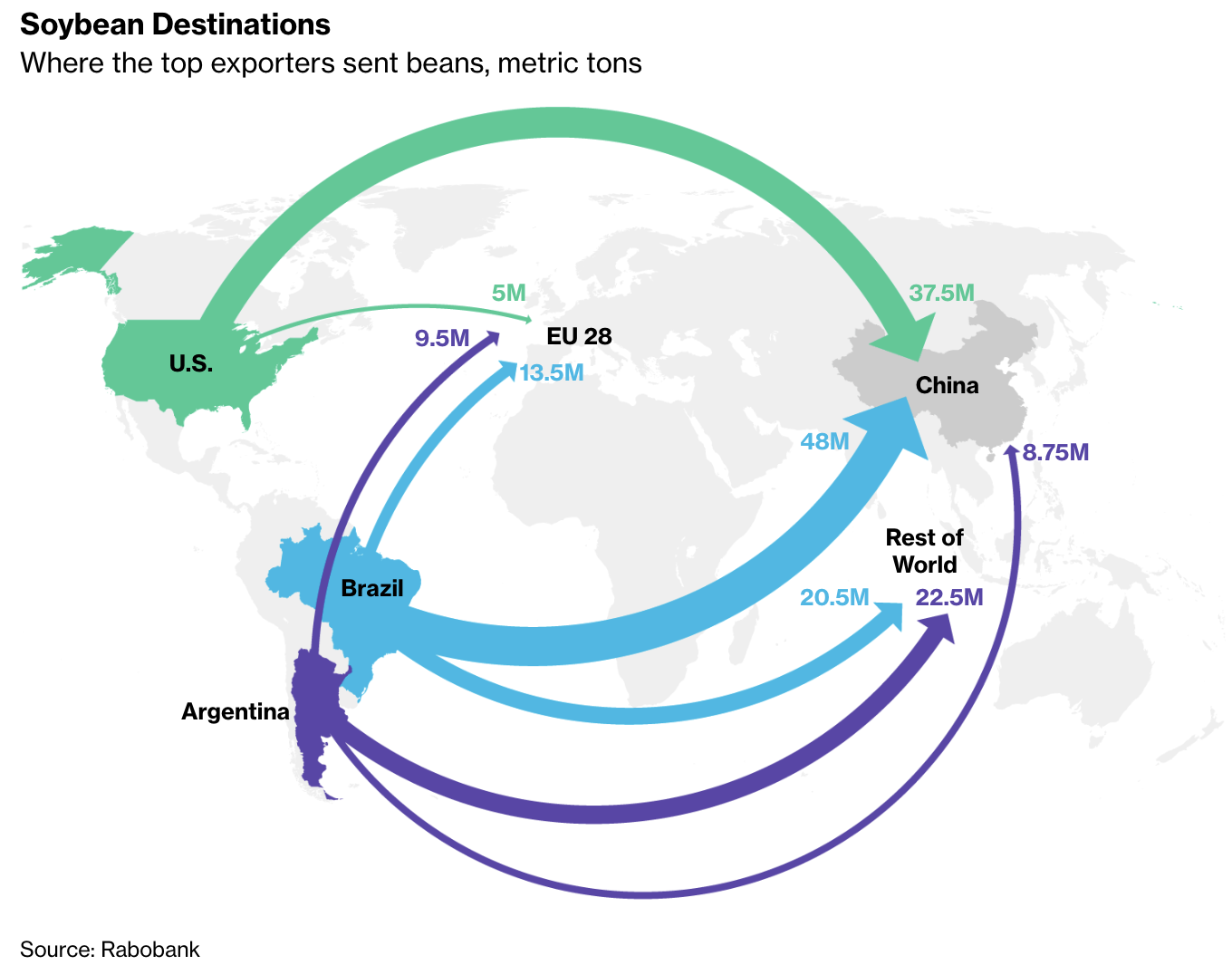 Source: Bloomberg
Want to receive our daily reads in your inbox? Sign up here!