My Day of Labor morning beach reads:
• The Online Gig Economy's 'Race to the Bottom' – When the whole world is fighting for the same jobs, what happens to workers? (Atlantic)
• Changing Class: Are colleges helping Americans move up? (APM Reports)
• The Secret to Getting Workers to Save More for Retirement (Wall Street Journal)
• For $450, This Japanese Company Will Quit Your Job For You (NPR)
• Tackling the problem of wealth inequality by creating a social wealth fund (peoplespolicyproject) see also Why the U.S. Economy Is Having a Boom (Bloomberg View)
• How to make a living in the cult of meritocracy (FT Alphaville) see also Is the Fed Partly to Blame for Wage Stagnation? (Barron's)
• Meet the Economist Behind the One Percent's Stealth Takeover of America (Institute for New Economic Thinking)
• The incredible, rage-inducing inside story of America's student debt machine (Mother Jones)
• Gospels of Giving for the New Gilded Age (New Yorker)
• Olympian Aly Raisman — 'We have to change the way our society views women' (ESPN)
Be sure to check out our Masters in Business interview this weekend with Eldon Scott, president of UrbanSpace, a company specializing in creating artisan food halls and holiday gift venues. UrbanSpace was founded in 1972 in the U.K., and in New York in 1993. The firm is in the early stages of U.S expansion, looking at Chicago and the West Coast.
Raw sales numbers are tiny, but growth is astronomical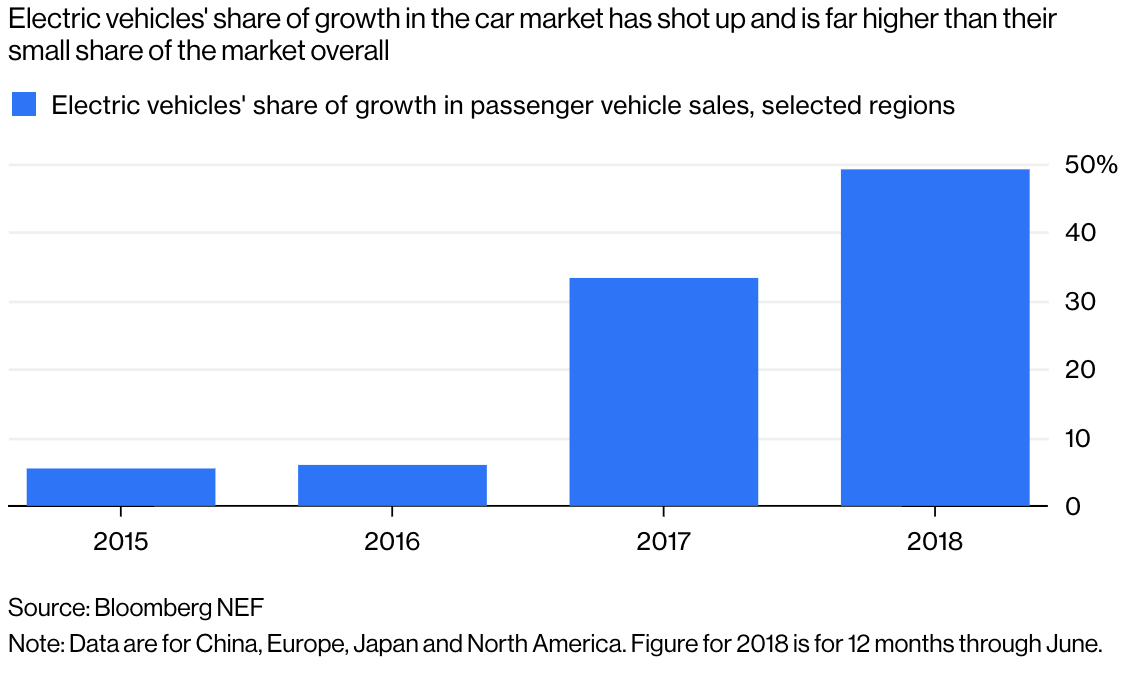 Source: Bloomberg View
Want to receive our daily reads in your inbox? Sign up here!