The weekend is here! Pour yourself a mug of Peet's Major Dickinson coffee, grab a seat on the couch, and get ready for our longer form weekend reads:
• Bezos Unbound: Exclusive Interview With The Amazon Founder On What He Plans To Conquer Next (Forbes)
• The Regrets of Lewis Ranieri: The father of mortgage-backed securities lives with remorse for his role in the housing crisis. (Wall Street Journal)
• How To Give Better Financial Advice That (Actually) Sticks (Kitces)
• Crisis at Jagdeep Bachher's University of California Investment Office (Institutional Investor)
• Why big companies squander good ideas (Financial Times)
• A glimpse into the dark underbelly of cryptocurrency markets (Medium)
• Will the Starbucks billionaire Howard Schultz run for president? (The Times)
• What Happens If We Hit Sperm Count Zero? (GQ)
• How a Twitter account convinced 4,000 companies to stop advertising on Breitbart (Recode)
• Runs in the Family: Kansas City Chiefs running backs coach Deland McCullough went searching for his biological parents. He found them where he never would have expected.. (ESPN)
Be sure to check out our Masters in Business interview this weekend with Al Guido, President of the San Francisco  Forty-Niners, and CEO of Elevate Sports Ventures.
Trump's trade war could affect 11 million jobs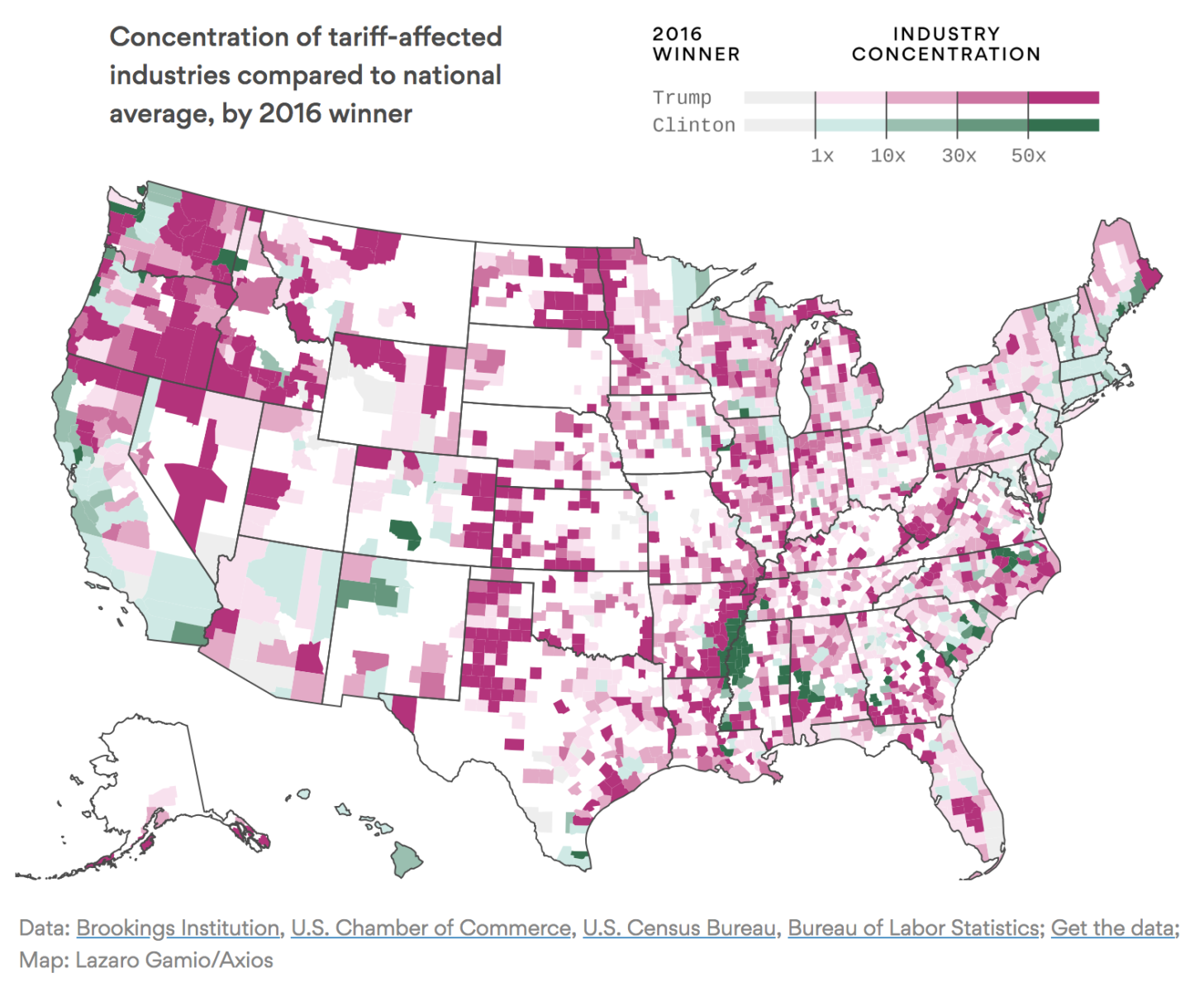 Source: Axios
Want to receive our daily reads in your inbox? Sign up here!