The weekend is here! Pour yourself a mug of drip coffee coffee, grab a seat at your desk, and get ready for our longer form weekend reads:
• How Jim Chanos Uses Cynicism, Chutzpah — and a Secret Twitter Account — to Take on Markets (and Elon Musk) (Institutional Investor)
• This Wall Street Firm Is Betting Big on Main Street. Why? (Institutional Investor)
• Bezos Unbound: Exclusive Interview With The Amazon Founder On What He Plans To Conquer Next (Forbes)
• How Puerto Rico Became the Newest Tax Haven for the Super Rich (GQ)
• Driving Uber forward: Inside CEO Dara Khosrowshahi's quest to transform the company (The Logic)
• Uninformed Consent: Companies want access to more and more of your personal data — from where you are to what's in your DNA. Can they unlock its value without triggering a privacy backlash? (HBR)
• The Deliberate Awfulness of Social Media (New Yorker)
• What Is Threatening Science? (Project-Syndicate) see also Are the foot soldiers behind psychology's replication crisis saving science — or destroying it?  (Chronicle)
• How Will Police Solve Murders on Mars? (The Atlantic)
• Everything You Know About Obesity Is Wrong (Huffington Post)
Be sure to check out our Masters in Business interview this weekend with David Hunt, president and chief executive officer of Prudential Financial Inc.'s global investment management business, PGIM, the world's 10th largest money manager, which manages $1.2 trillion dollars in assets.
Mortgage Bonds Issued by Banks & Private Institutions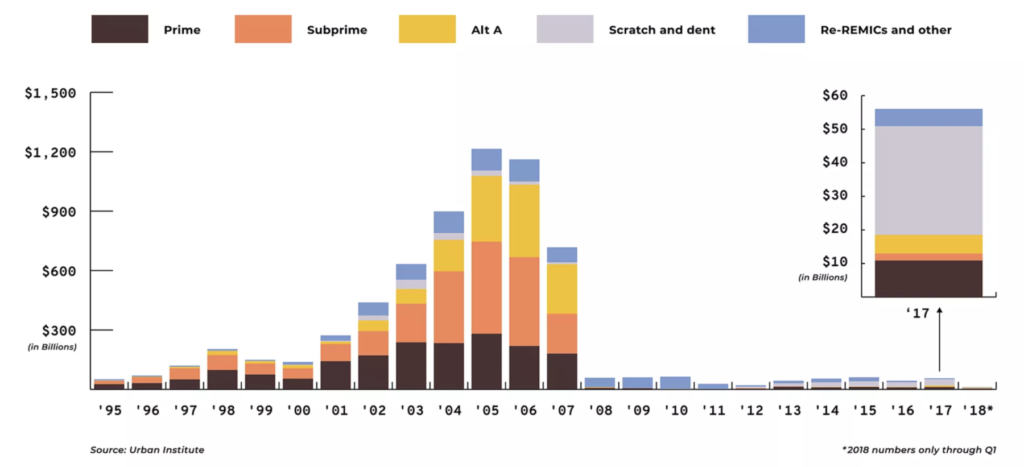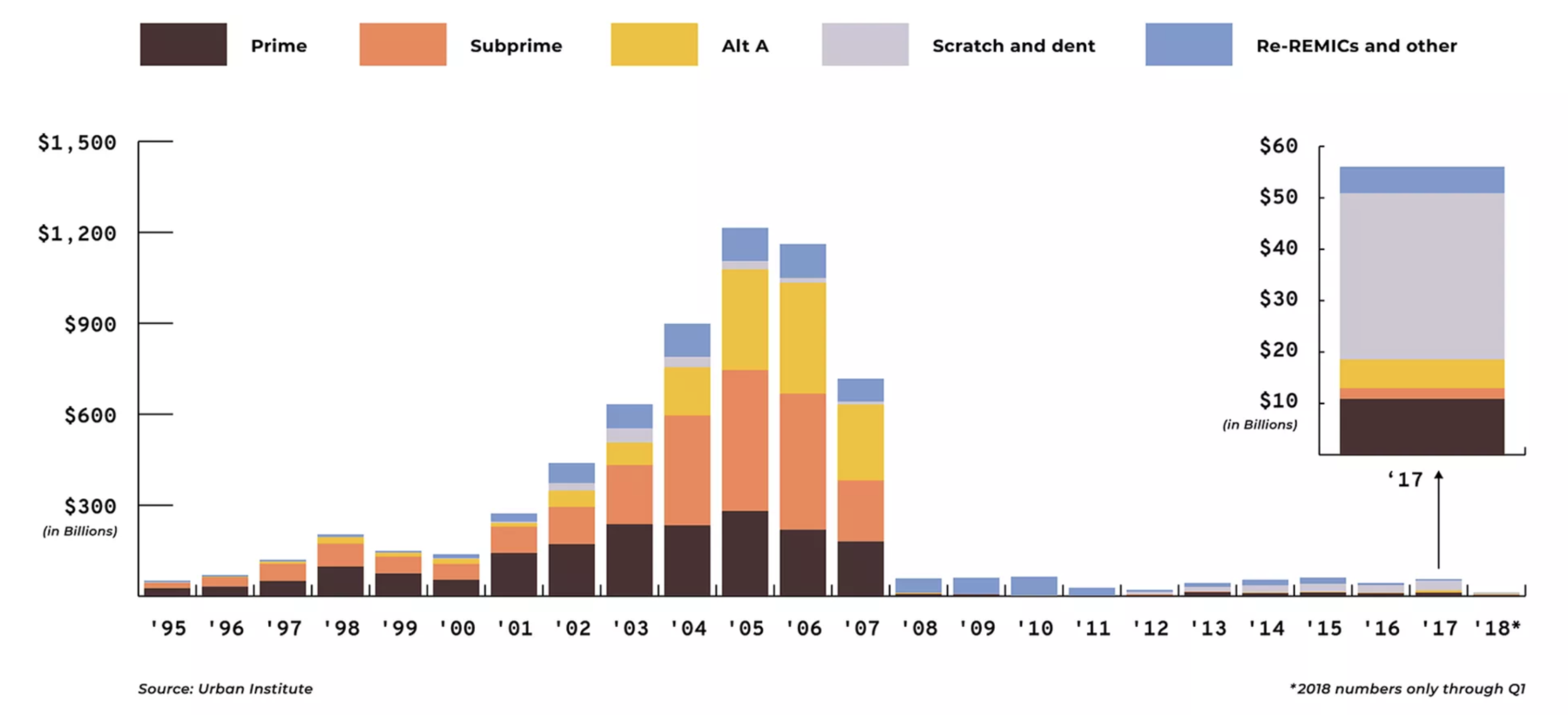 Source: Curbed
Want to receive our daily reads in your inbox? Sign up here!