The weekend is here! Pour yourself a mug of Kona coffee, grab a seat and the handlebars on the bike, and get ready for our longer form weekend reads:
• Michael Lewis: 'This guy doesn't know anything': the inside story of Trump's shambolic transition team (Guardian)
• The Metal That Started Trump's Trade War (Bloomberg Businessweek)
• Here's How Millennials' Lives Were Changed By Recession 10 Years Ago (Buzzfeed)
• Why So Many Underestimate China's True Economic Power (Knowledge@Wharton)
• Coinbase Wants to Be Too Big to Fail (Fortune) see also How Dirty Money Disappears Into the Black Hole of Cryptocurrency (Wall Street Journal)
• The Man Behind the Scooter Revolution (City Lab)
• Instagram's Kevin Systrom on the Platform He Built for One Billion Users (Wall Street Journal)
• The Eternal Life of the Instant Noodle (BBC News)
• A Week On The Wrist: Apple Watch Series 4 (Hodinkee)
• Camp Amazon: Inside the Lungs of the Earth (CS Monitor) see also The Big Melt (New York Review of Books)
Be sure to check out our Masters in Business interview this weekend with Peter Conti-Brown, a financial historian and legal scholar at the Wharton School of the University of Pennsylvania. Conti-Brown studies central banking, financial regulation and public finance, with a particular focus on the history and policies of the U.S. Federal Reserve System. He is the author of "The Power and Independence of the Federal Reserve."
Is Gold Cheap and/or Inflation Coming?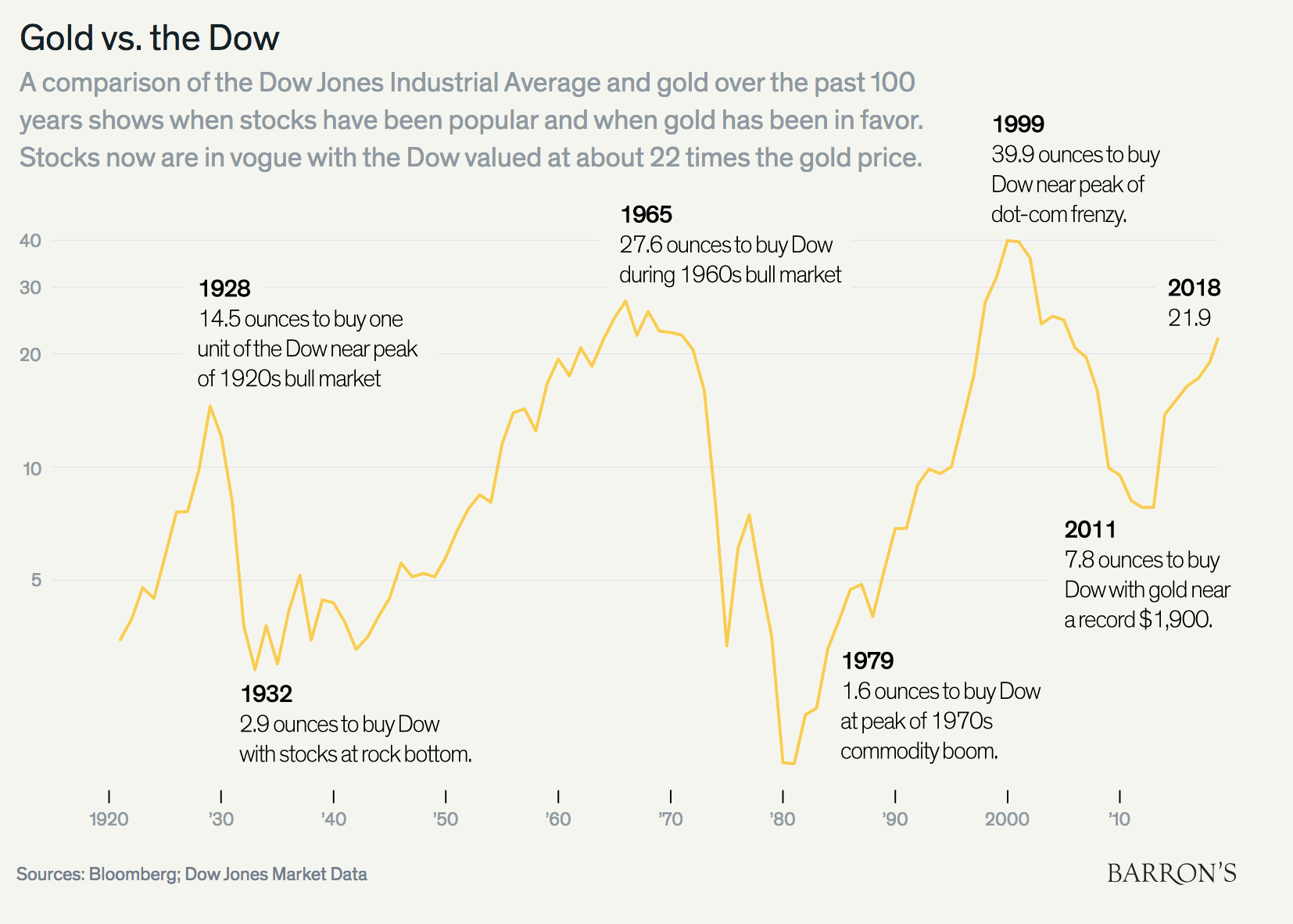 Source: Barron's
Want to receive our daily reads in your inbox? Sign up here!