The Financial Times is raising the possibility that Manhattan RE  has peaked:
The number of new homes sold in Manhattan in the year to September is down 39 per cent on the same period in 2017, according to new data from real estate firm Douglas Elliman. Median sale prices fell 9 per cent over the period. "We're in the middle of a US housing slowdown, with Manhattan's prime market the first and most sensitive to react," says Jonathan Miller of Miller Samuel, a local property appraiser.

The slowdown has been most pronounced among the priciest homes, many of which are to be found in the slew of new super-slim residential skyscrapers that have sprung up along Billionaires' Row — the area to the south of Central Park, centred around West 57th Street — and in parts of Lower Manhattan.
Good stuff . . .
Is Manhattan on the edge of a prime housing precipice?
Click for full graphic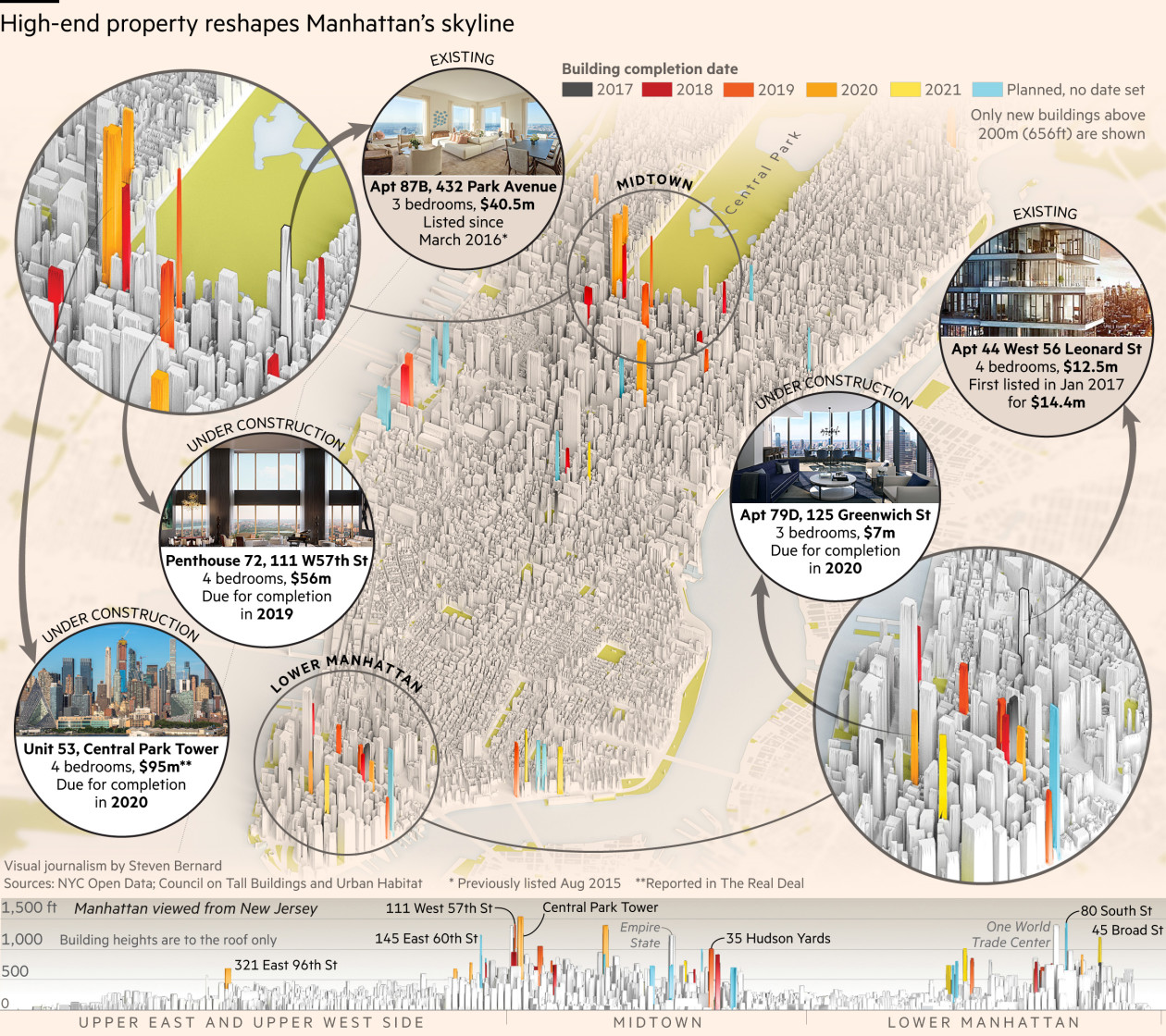 Source: Financial Times