My easy like Sunday morning reads:
• How the Economic Lives of the Middle Class Have Changed Since 2016, by the Numbers (New York Times)
• That Big Mac and Coke Now Comes With a Side Order of Inflation (Wall Street Journal)
• How America Became a Nation of Yoga Pants (Bloomberg)
• These Are the Bad Times (Hmm Daily)
• First Came Trump, Then Came Beto: Ted Cruz And The Brutal Politics Of Likability (Buzzfeed) see also Following the Pittsburgh attack, Rep. Steve King's Iowa supporters brush aside concern about his white nationalist views (Washington Post)
• Jacob Wohl, 20, is a conspiracy theorist with ties to the Mueller plot (NBC News)
• "Enemy of the People": how Trump makes the media into the opposition (Vox)
• Rudy Giuliani's Mystery Trips to Russia, Armenia and Ukraine (ProPublica)
• The Galactic Collision That Reshaped Our Milky Way (Scientific American)
• Modern Family creator Steve Levitan Says He Won't Work With Fox Broadcasting While Fox News Is 'Destructive Voice' (Variety)
Be sure to check out our Masters in Business interview this weekend with Dr. Robert Cialdini, Professor Emeritus of Psychology and Marketing at Arizona State University. He is the author of the book Influence: The Psychology of Persuasion which has sold 3 million copies in 30 languages. His new book is  Pre-Suasion: A Revolutionary Way to Influence and Persuade.
These American Cities Are Losing the Most Brainpower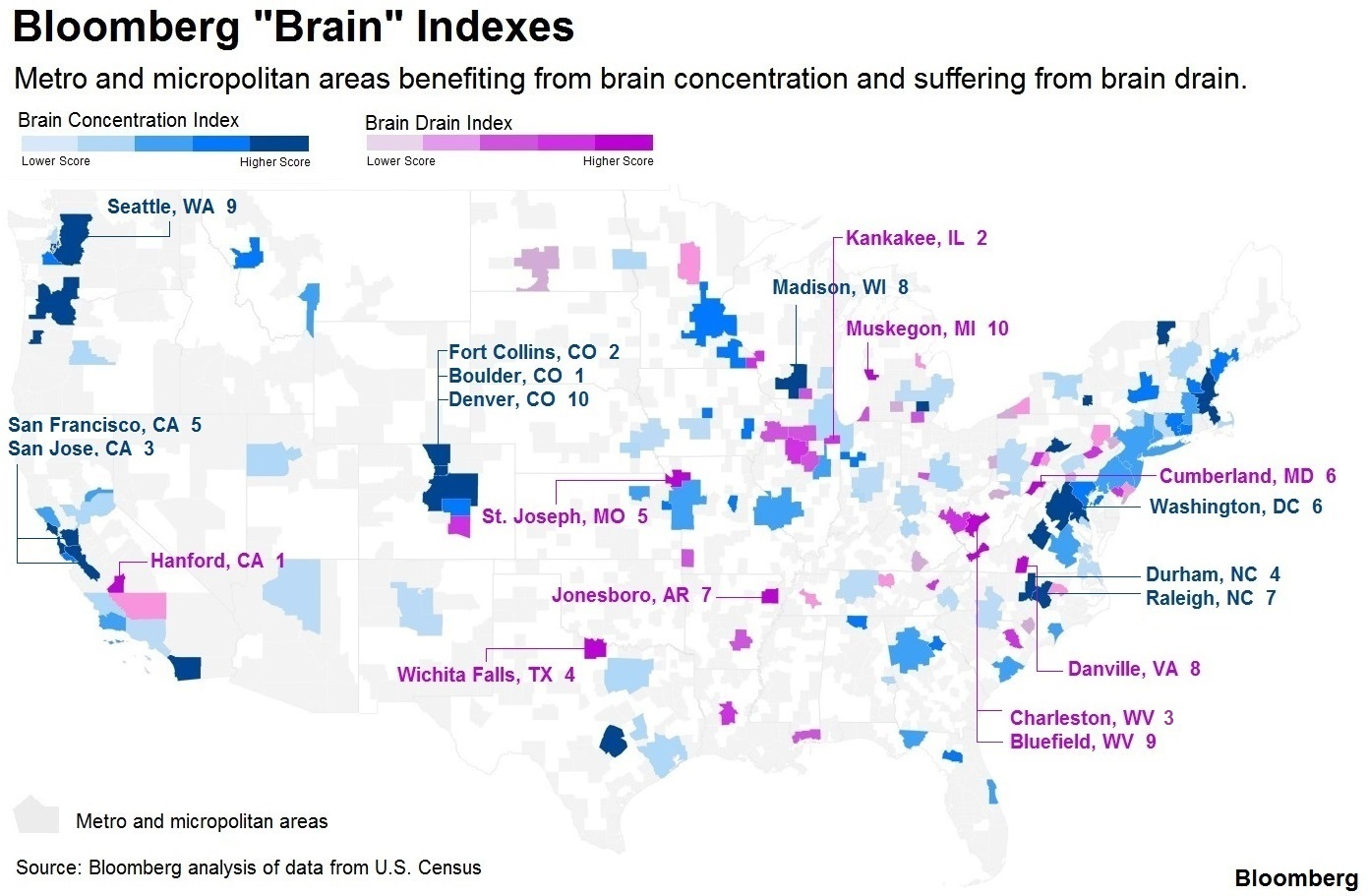 Source: Bloomberg
Want to receive our daily reads in your inbox? Sign up here!