My easy like Sunday morning reads:
• GHWB: The Overlooked President (Slate)
• Fake Diversification: The Skeuomorph Portfolio (Mullooly Asset Management)
• Donald Trump, Internet troll (CNN) see also Who did Trump borrow his press tactics from? Joe McCarthy. (Washington Post)
• A Business With No End (New York Times)
• Jerry Saltz's 33 Rules for Being an Artist: 33 rules to take you from clueless amateur to generational talent (or at least help you live life a little more creatively). (Vulture)
• Robert Mueller Has Already Told You Everything You Need To Know (Wired) see also Sensing Defeat, Trump Cries 'Witch Hunt' (Daily Beast)
• Pathology of Prejudice: What neuroscience tells us about the persistence of hatred (New Republic)
• Sunday Long read: Bowel movement and the push to change the way you poo (The Guardian)
• 2019 Corvette ZR1: The Last, and Best, of Its Kind:  Next year's mid-engine configuration is coming. Too bad — this year's front-engine ZR1 is the most dynamic 'Vette yet (Wall Street Journal)
• Jonah Hill Makes Directing Look Easy (Wall Street Journal)
Be sure to check out our Masters in Business interview this weekend with GOP political strategist Rick Wilson, one of the first Conservative (and most prominent) "Never Trump" Republicans. Wilson is the author of "Everything Trump Touches Dies: A Republican Strategist Gets Real About the Worst President Ever."
Michael Cohen Is The 33rd Person Mueller Has Charged — And The Most Important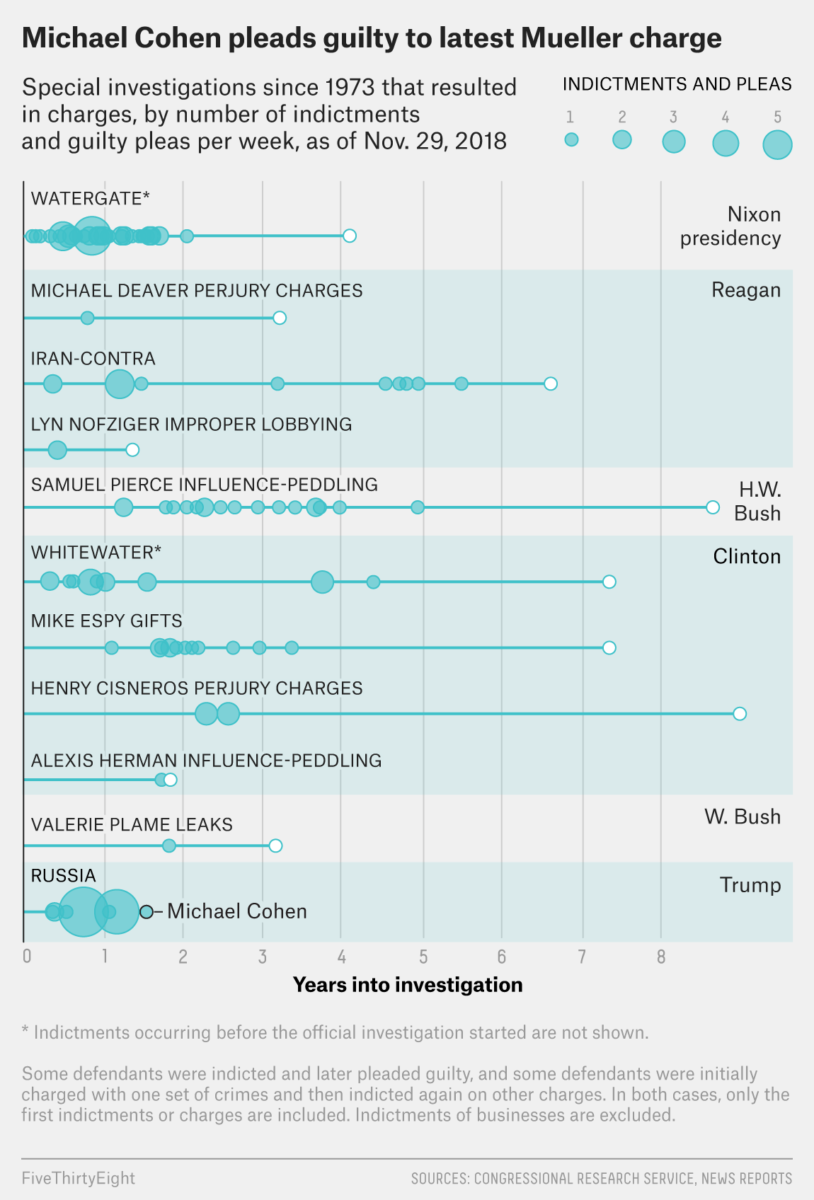 Source: FiveThirtyEight
Want to receive our daily reads in your inbox? Sign up here!