My easy like Sunday morning reads:
• MacKenzie Bezos and the Myth of the Lone Genius Founder (Wired) see also Who Is MacKenzie Bezos? (New York Times)
• Uber Has Bigger Problems to Worry About Than the Shutdown (Bloomberg Businessweek)
• The Myth of Capitalism: Monopolies and the Death of Competition (Bronte Capital)
• New plant-focused diet would 'transform' planet's future, say scientists (The Guardian)
• The Rich Haven't Become Too Immoral. They've Become Too Rich. (New York Magazine)
• No, tech companies shouldn't fund journalism (Columbia Journalism Review)
• My Controversial Op-Ed in the New York Times (Belle Curve)
• PG&E May Be the Business World's Biggest Climate-Change Casualty Yet (Bloomberg)
• 'Pete the Groin Crusher' has crushed 10,000 patients' groins 'without even a sweat' (Philly Inquirer)
• If Only Obama Had Done the Things Obama Actually Did (New York Magazine)
Be sure to check out our Masters in Business interview this weekend with Jack Bogle, founder and first CEO of the Vanguard Group, which manages $5.3 trillion dollars in client assets. Bogle passed away this week at the age of 89.
Tax Cut Is Better (for Companies) and Worse (for Everyone Else)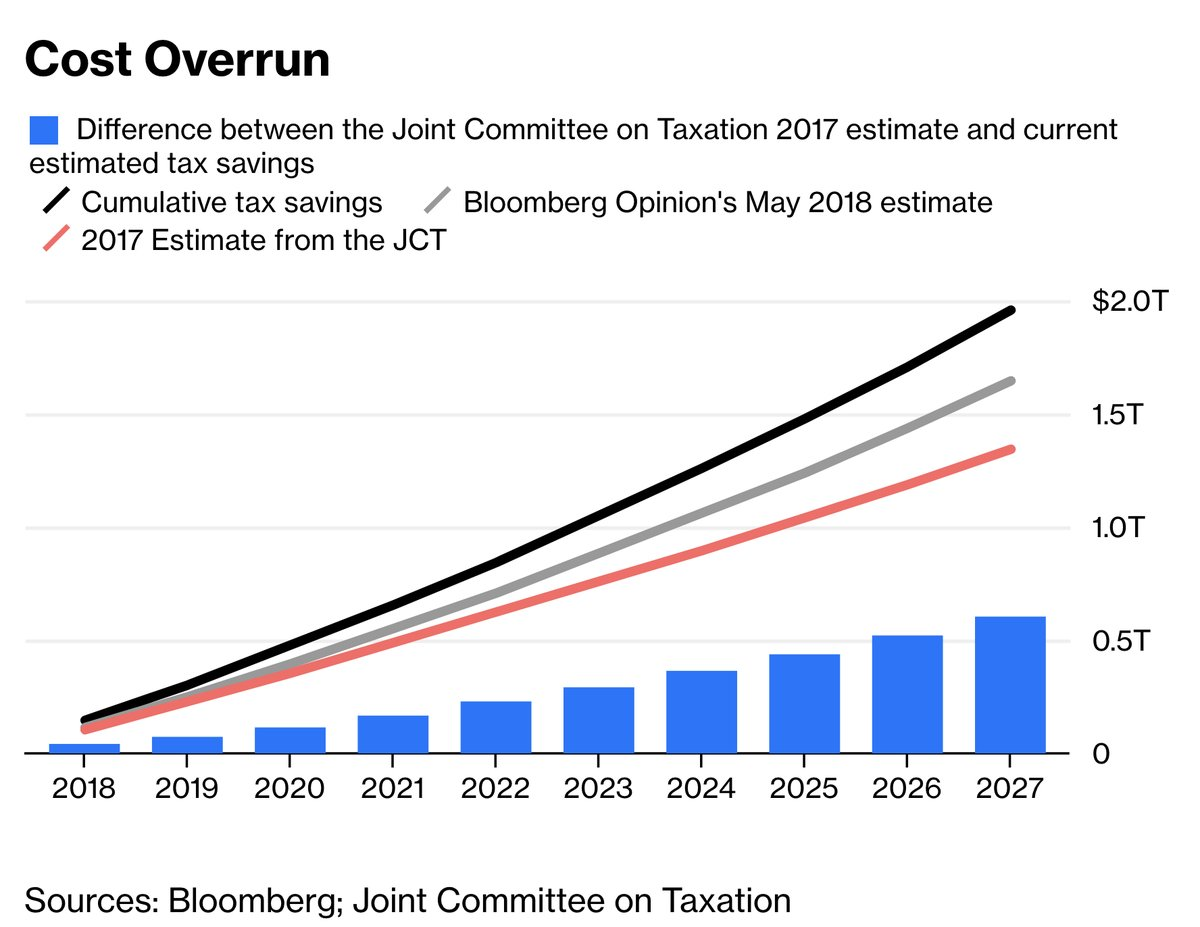 Source: Bloomberg
Want to receive our daily reads in your inbox? Sign up here!