My easy like Sunday morning reads:
• In Conversation with Atif Mian (Equitable Growth)
• Inside the Car Company That's Resurrecting the DeLorean (Popular Mechanics)
• Anand Giridharadas interview: Why elite philanthro-capitalists do more harm than good (New Statesman)
• How Companies Secretly Boost Their Glassdoor Ratings: Employers flood the ranking site with 5-star postings (Wall Street Journal)
• What happens when a lifesaving drug becomes intolerably expensive? (Washington Post) see also GoFundMe CEO: 'Gigantic Gaps' In Health System Showing Up In Crowdfunding (Kaiser Health News)
• The Young Left's Anti-Capitalist Manifesto: Its goal is to remake our economic system — and the Democratic Party (FiveThirtyEight)
• The Unbelievable Story Of The Plot Against George Soros (Buzzfeed)
• Could A Slew Of New Congressional Investigations Erode Trump's Approval Rating? (FiveThirtyEight) see also Mitch McConnell Got Everything He Wanted. But at What Cost?. But at What Cost? (New York Times)
• 'Businesses Will Not Be Able to Hide': Spy Satellites May Give Edge From Above (New York Times)
• Winners of the 2018 Ocean Art Underwater Photo Contest (The Atlantic)
Be sure to check out our Masters in Business interview this weekend with Cameron Mitchell, founder and CEO of Cameron Mitchell Restaurants, which manages numerous restaurants across the country, and is the author Yes is the Answer! What is the Question?.
Will the U.S. Economy Come to a Screeching Halt?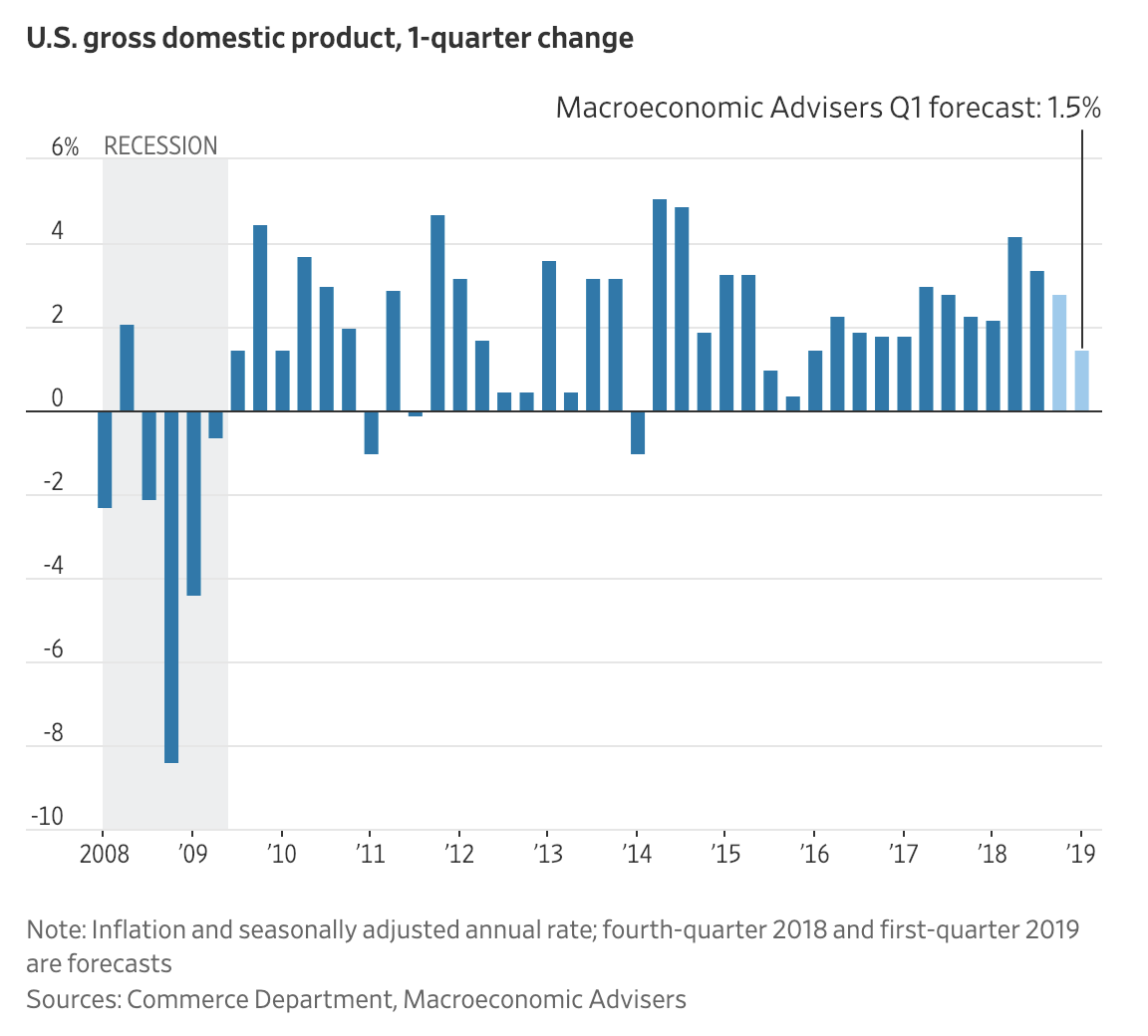 Source: Real Time Economics
Want to receive our daily reads in your inbox? Sign up here!