My easy like Sunday morning reads:
• How Big Business Is Hedging Against the Apocalypse (New York Times)
• Value Investors Are Vexed (Morningstar)
• The Life Cycle of Wealth (A Wealth of Common Sense) see also The art of decision making (Abnormal Returns)
• These tree-planting drones are firing seed missiles to restore the world's forests (Fast Company)
• Meet the Woman Getting Paid Up to $1,000 a Month to Smoke Weed (Vice)
• Hudson Yards: A City Within a City: New York's newest neighborhood drew inspiration from Battery Park City, but is filled with 21st-century twists. (New York Times) see also Small towns are dying everywhere but here (Washington Post)
• The issues 2020 Democrats are running on, according to their social media (Washington Post)
• Republicans Turn Away From Experts and Economics (Bloomberg)
• The difference between a snafu, a shitshow, and a clusterfuck (Quartz)
• LeBron James Opened a School That Was Considered an Experiment. It's Showing Promise. (New York Times)
Be sure to check out our Masters in Business interview this weekend with Tyler and Cameron Winklevoss best known for co-founding HarvardConnection, suing Facebook founder Mark Zuckerberg for fraud and intellectual property theft. (They settled for $65 million). They also competed in the men's pair rowing event at the 2008 Beijing Olympics. Winklevoss Capital were early investors in bitcoin and various Blockchain start ups.
Family Offices Love Alts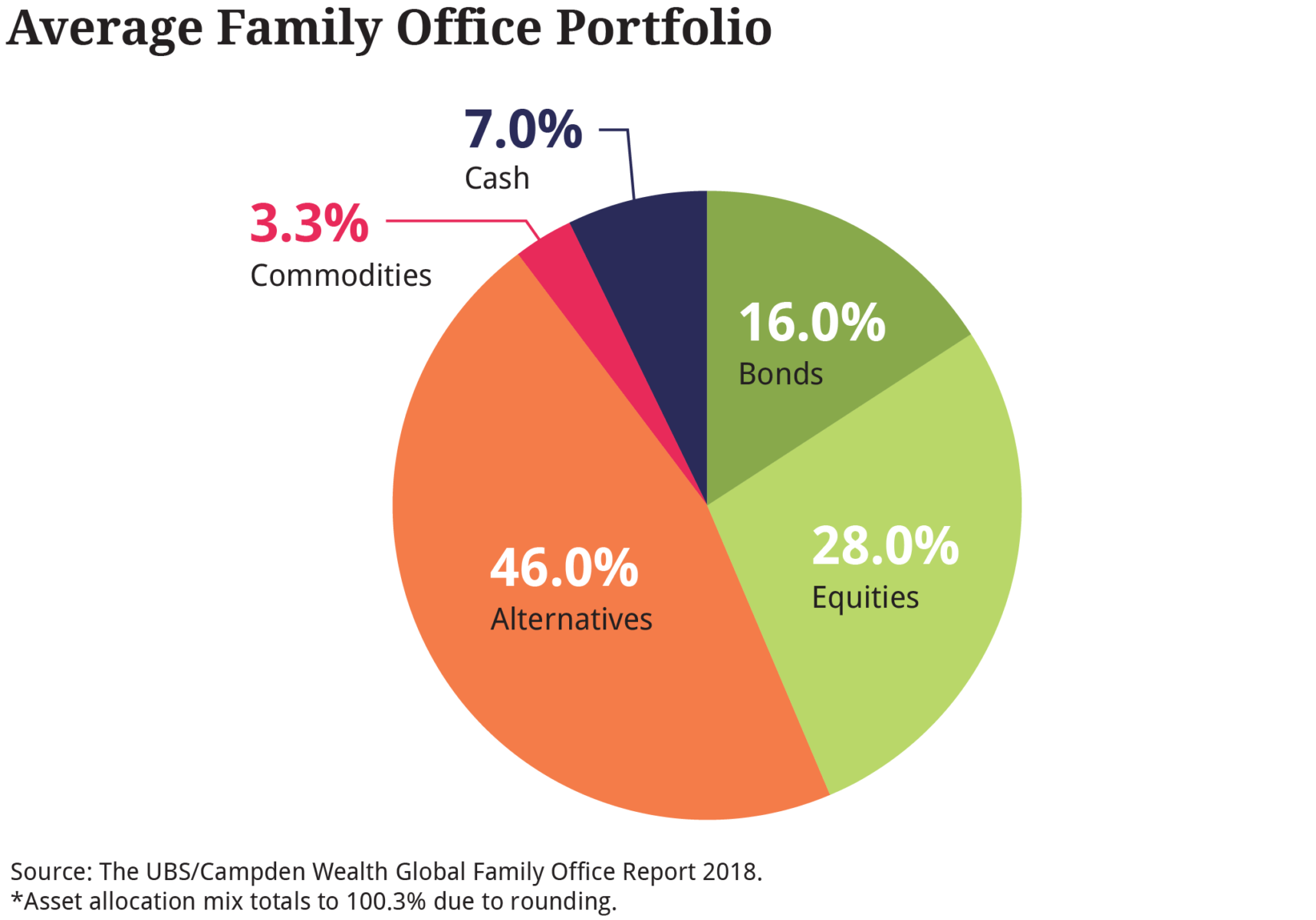 Source: Chief Investment Officer
Want to receive our daily reads in your inbox? Sign up here!