My easy like Sunday morning reads:
• The issues 2020 Democrats are running on, according to their social media (Washington Post) see also Who's Taking the Early Lead Among 2020 Democrats (Wall Street Journal)
• Hempton on Mattel, Buybacks, Barbie and dead babies (Bronte Capital)
• DE Shaw to revert to '3 and 30' model as cost pressures bite (Financial Times)
• An Oral History of Apple's Infinite Loop (Wired)
• A Math Teacher's Life Summed Up By The Gifted Students He Mentored (NPR)
• Pete Buttigieg, Barack Obama, and the psychology of liberalism (Vox)
• In defence of disorder: Humans love laws and seek predictability. But like our Universe, which thrives on entropy, we need disorder to flourish (Aeon)
• Guantánamo's Darkest Secret: The U.S. military prison's leadership considered Mohamedou Salahi to be its highest-value detainee. But his guard suspected otherwise. (New Yorker)
• Is Philosophy Fight Club? (The Point)
• What I've Learned From People Whose Loved Ones Were Transformed by Fox News (New York Magazine) see also I hate what they've done to almost everyone in my family (Welcome to Hell World)
Be sure to check out our Masters in Business interview this weekend with William J. Bernstein, a neurologist and co-founder of the investment management firm Efficient Frontier Advisors. Bernstein has written several titles on finance and economic history, including A Splendid Exchange. He was the 2017 winner of the James R. Vertin Award from CFA Institute.
Supporting Research on 'News Deserts'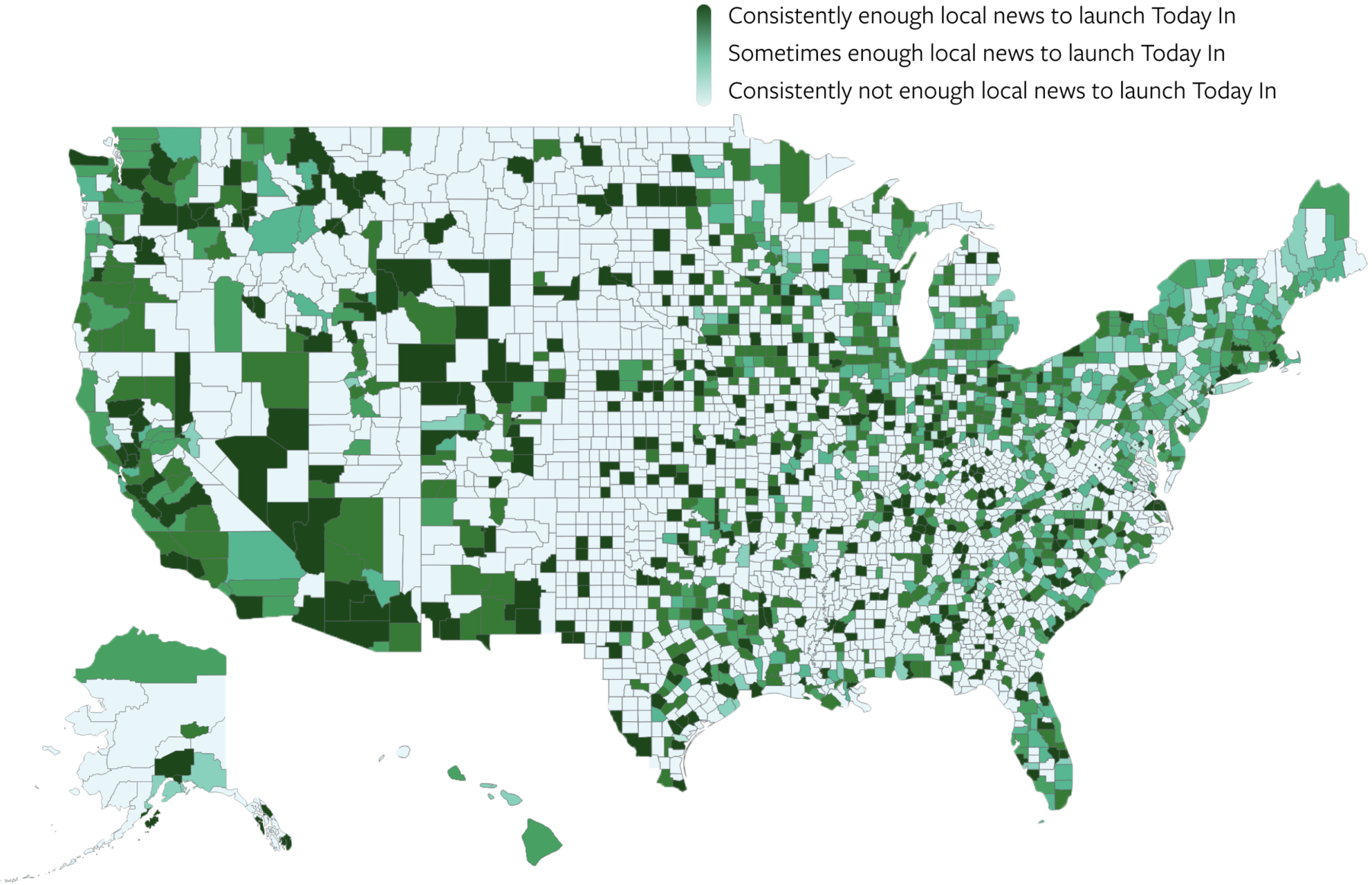 Source: Facebook Journalism Project
Want to receive our daily reads in your inbox? Sign up here!