My morning train reads:
• It would be a tragedy to forget what the statistics of war represent.  (Washington Post)
• Huawei's Yearslong Rise Is Littered With Accusations of Theft and Dubious Ethics. (WSJ)
• The Economy Is Strong. So Why Do So Many Americans Still Feel at Risk? (New York Times) .
• Robo-Apocalypse? Not in Your Lifetime (Project Syndicate)
• It's Never Been Easier to Be a C.E.O., and the Pay Keeps Rising (New York Times)
• Big Banks Cut Back on Loans to Small Business: Small businesses get fewer loans from banks, turning to alternative lenders that charge significantly higher rates (Wall Street Journal) see also Negative Rates, Designed as a Short-Term Jolt, Have Become an Addiction (Wall Street Journal)
• Magazine Writers Are Cashing In on Peak TV (Bloomberg Businessweek)
• Are Tariffs Killing People? (American Institute for Economic Research)
• Elder care homes rake in profits as legions of workers earn a pittance for long hours of care (Reveal)
• Arnold Schwarzenegger: 'I'm not the machine I play in the movies' (Financial Times)
Be sure to check out our Masters in Business interview this weekend with Thomas Lin, founding editor of Quanta Magazine, an award-winning, editorially independent science and math news site published by the Simons Foundation. Previously, he was a digital editor at The New York Times.
Globalization Great for the Poorest…and Richest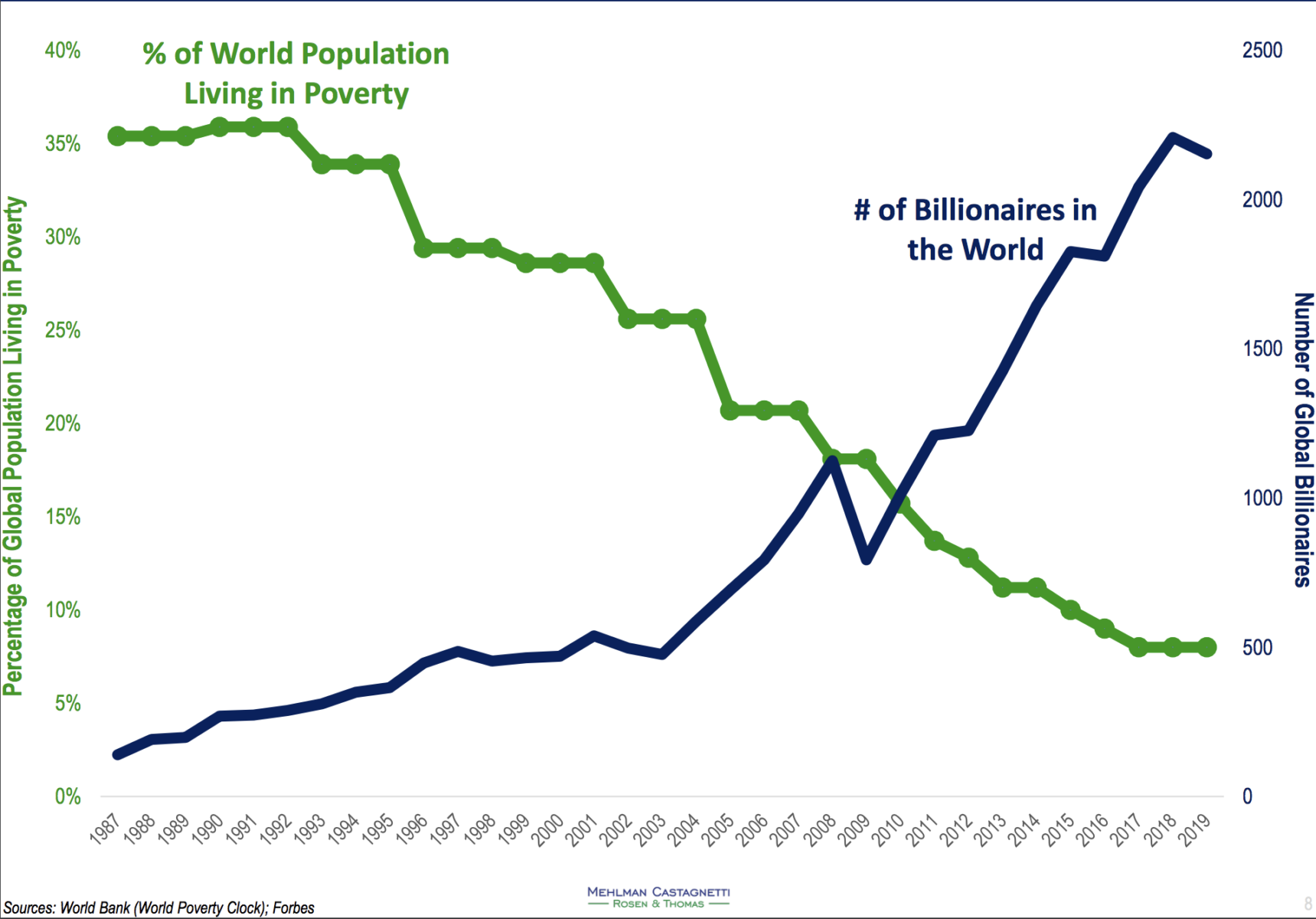 Source: Bruce Mehlman
Get the daily reads in your inbox — free!  Sign up here