My easy like Sunday morning reads:
• CEOs made 287 times more money last year than their workers did (Vox)
• The Unproven, Invasive Surveillance Technology Schools Are Using to Monitor Students (ProPublica)
• The Dangerous Folly of Lafferism (New York Times)
• America's new redneck rebellion (Financial Times)
• The Hidden Cost of GoFundMe Health Care (New Yorker) see also How judges added to the grim toll of opioids (Reuters)
• The Washington Post's guide to manipulated video (Washington Post)
• Getting a Good Night's Sleep Without Drugs (New York Times)
• Embattled NRA Loses Its Power Broker on Eve of 2020 (Bloomberg)
• 'Complete This Sentence: Donald Trump Wins Reelection If … ' (Politico)
• Judge Judy Is Still Judging You (New York Times Magazine)
Be sure to check out our Masters in Business interview this weekend with Andrew Ang, director of BlackRock's $210 billion dollar factor strategies group. The former Professor of Finance at Columbia Business School is the author of Asset Management: A Systematic Approach to Factor Investing.
Race to Public Markets Continues Despite Uber, Lyft Flops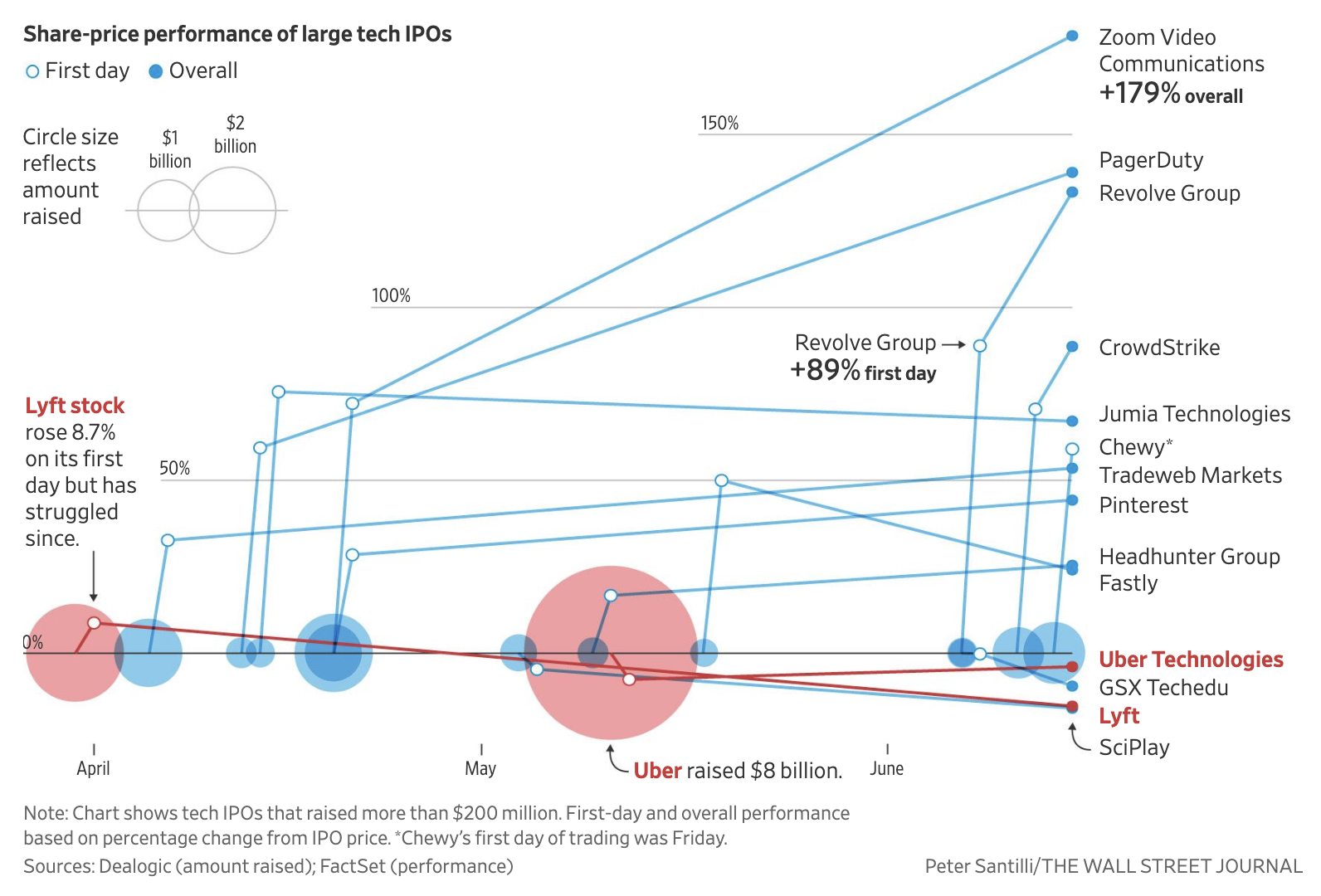 Source: Wall Street Journal
Want to receive our daily reads in your inbox? Sign up here!