My end of week morning train reads:
• Inside the conflict at Walmart that's threatening its high-stakes race with Amazon (Vox)
• Interest Rates Just Keep Falling. Economic Orthodoxy Is Falling With Them. (Upshot)
• Hedge Funds Are Tracking Private Jets to Find the Next Megadeal (Bloomberg Businessweek)
• Should You Take the Annuity or the Lump Sum? (Of Dollars And Data)
• What Killed (Wounded?) The Value Factor? (Capital Spectator)
• i3 Insights: The Curse of Information (Market Fox)
• Why Things Break: Easy Causes of Business and Investing Failure (Collaborative)
• A Job 'Unlike Any Other': Maggie Haberman on Covering President Trump (New York Times)
• Newtown massacre divided NRA leaders, foreshadowing split to come (Washington Post) see also NRA meltdown has Trump campaign sweating (Politico)
• Why are we afraid of sharks? There's a scientific explanation. (National Geographic)
What are you reading? Hit me here with hashtag #Reads
Slow Flows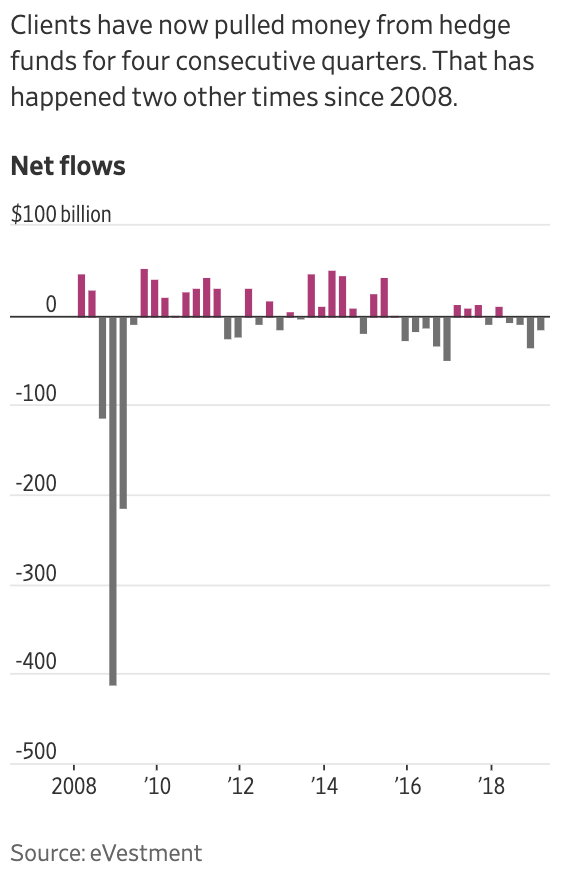 Source: Wall Street Journal
Want to receive our daily reads in your inbox? Sign up here!