My easy like Sunday morning reads:
• The Ham of Fate: Boris Johnson & Brexit (New York Review of Books)
• The Millennial Left Is Tired of Waiting: Saikat Chakrabarti, Alexandria Ocasio-Cortez's chief of staff, is working to build a generational movement. (The Atlantic)
• Globalization Isn't Dying, It's Just Evolving (Bloomberg)
• How to Buy a Hotel (Worth)
• Exercise makes you happier than having money, according to Yale and Oxford research (World Economic Forum)
• The Case of Al Franken: A close look at the accusations against the former senator. (New Yorker)
• Why On Earth Are So Many Millennials Becoming Nuns? (Huffington Post)
• You Are What You Watch? The Social Effects of TV (The Upshot)
• 'It snuck up on us': A 'city-killer' asteroid just missed Earth and scientists almost didn't detect it in time (Washington Post)
• Serena Williams Poses Unretouched (Harper's Bazaar)
Be sure to check out our Masters in Business interview this weekend with Nathan Sheets, chief economist and head of global macroeconomic research at PGIM Fixed Income, which manages $776B in global fixed-income funds.
States With High Minimum Wages Are Doing Just Fine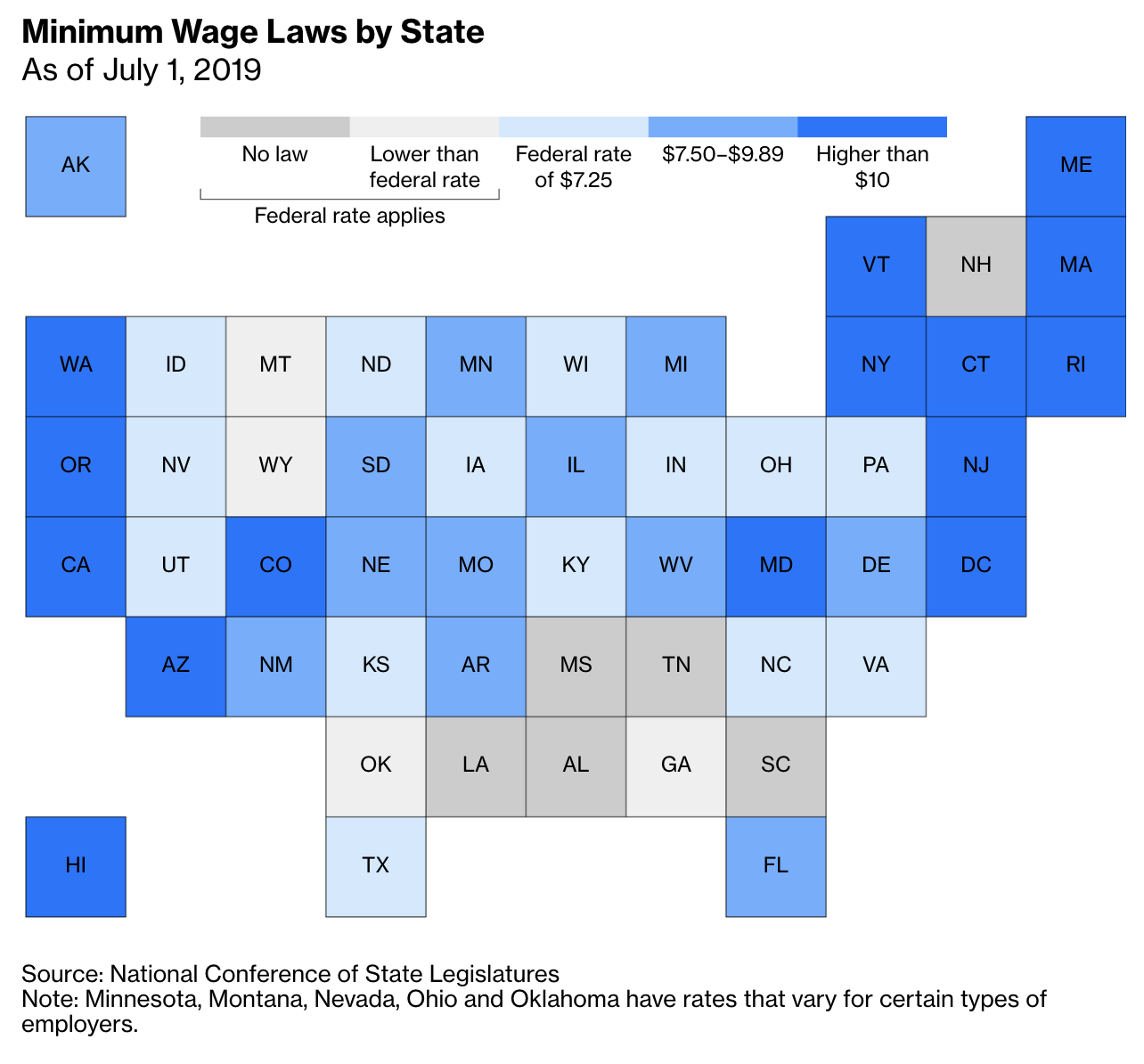 Source: Bloomberg