My Two-for-Tuesday morning train reads:
• It's not just paychecks: The surprising society-wide benefits of raising the minimum wage (Washington Post)
• USA's formidable women's team is no accident. It's a product of public policy (The Guardian) see also USWNT's World Cup champs were unflappable, unequaled (Sports Illustrated)
• China's economic slowdown has exposed how some of the country's biggest private companies are struggling to manage excessive debt (Wall Street Journal)
• Amazon Isn't a Monopoly Yet. Just Look at the Stunning Growth of Shopify. (Barron's) see also Only 22% of Searches on Amazon Include a Brand Name (Marketplace Pulse)
• Innovators Under 35: Visionaries (MIT Technology Review)
• How to have the worst summer vacation ever (Washington Post) see also Hack Your Vacation (and other behavioral tips) (The Big Picture)
• How Facebook Fought Fake News About Facebook (Bloomberg)
• Tree planting 'has mind-blowing potential' to tackle climate crisis (The Guardian) see also The Internet Is Drowning: Rising seas imperil the delicate web of cables and power stations that control the internet. (National Geographic)
• A Bitter End For Regular Joe? Scientists Engineer A Smooth, Beanless Coffee (NPR)
• The NBA's $3 Billion Spending Bonanza (Wall Street Journal) see also Kawhi Leonard, Paul George Pick Their Los Angeles Team: The Clippers (Wall Street Journal)
What are you reading? Hit me here with hashtag #Reads.
Decline in Share Buybacks Poses a Hurdle for Stock Market Share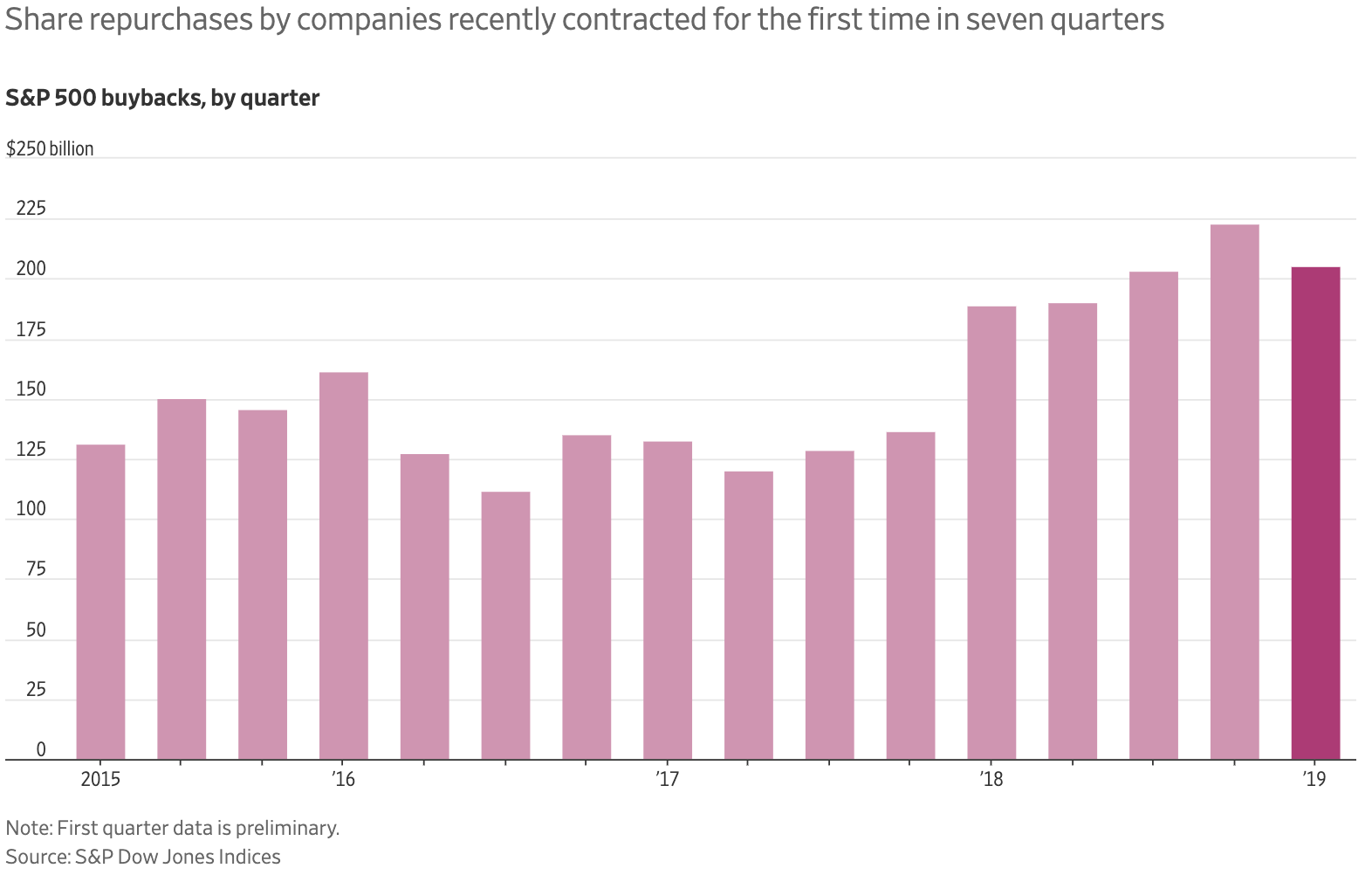 Source: Wall Street Journal
Receive our daily reads in your inbox – free! Sign up here