My back-to-work morning train reads:
• New China Tariffs Increase Costs to U.S. Households (Liberty Street Economics)
• 6 Reasons We Make Bad Decisions, and What to Do About Them (Harvard Business Review)
• Family offices are diving into new markets: Secretive managers of wealth are turning to real estate and direct investment (Financial Times)
• The Booming, Ethically Dubious Business of Food Delivery (The Atlantic)
• Where Did This 'Bull Market' Come From, Anyway? Investors talk about bull markets, but nobody seems to agree on a definition or where the term came from (Wall Street Journal)
• Is the Good Jobs Report Masking Bad News? (Bloomberg)
• The Age of Envy: How to be Happy When Everyone Else's Life Looks Perfect (The Guardian)
• How Phones Made the World Your Office, Like It or Not (New York Times)
• Trump says cities are 'a mess.' They're actually enjoying a golden age. (Washington Post)
• The Story Behind the Internet's Favorite Photo of Car Culture (City Lab)
Be sure to check out our Masters in Business interview this past weekend with Rajiv Jain, Chairman and Chief Investment Officer of GQG Partners, with $24 billion in AUM. Jain was 2012 Morningstar International Manager of the Year.
The Retail Reckoning Has Only Just Begun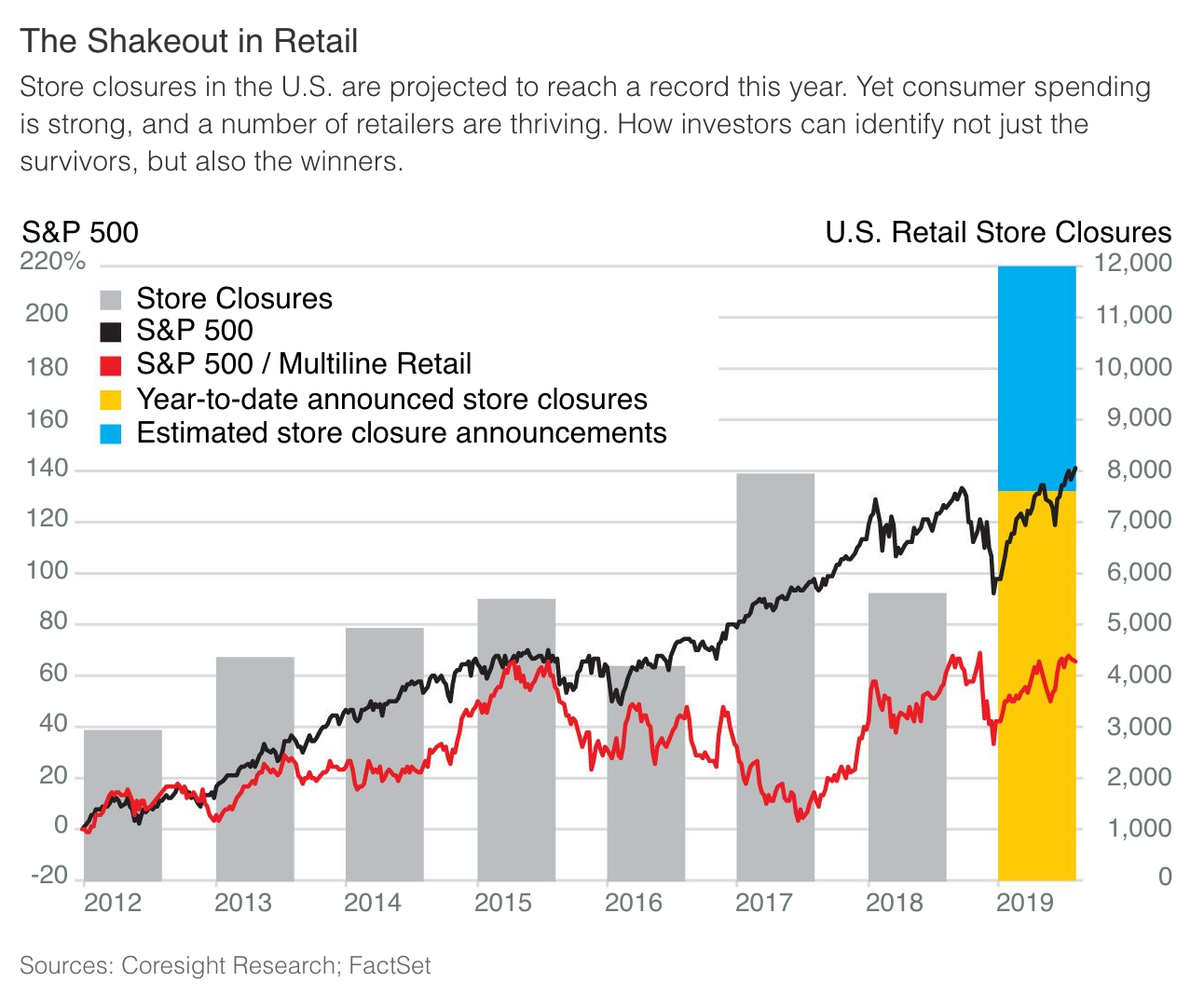 Source: Barron's
Sign up for our reads-only mailing list here.