My back to work morning train reads:
• Boris, Churchill and the implosion of the Tories (Financial Times) see also End of the G.O.P.? (New York Times)
• This Single Variable Explains What Drives Managed Futures Performance (Institutional Investor)
• Be Thankful That You Don't Compete Against Vanguard (Morningstar)
• Nadig: "I'd argue there has been no greater impact on investor outcomes than the rise of Financial Twitter." (ETF)
• How Misinformation Spreads—and Why We Trust It (Scientific American)
• Debunking blockchain, currency's new frontier (Christian Science Monitor)
• Why America's real-estate brokers are such a rip-off (Economist)
• What Is a Tech Company? (Stratechery)
• The Tea Party Didn't Get What It Wanted, but It Did Unleash the Politics of Anger (New York Times)
• On TV, You Can Go Home Again. But It's Weird. (New York Times)
Be sure to check out our Masters in Business interview this weekend with Recode-Vox's Kara Swisher on Technology, why Silicon Valley is filled with "assholes," and what makes Scott Galloway is a rock star.
The U.S. Is Spending More on Debt Even as Other Rich Countries Spend Less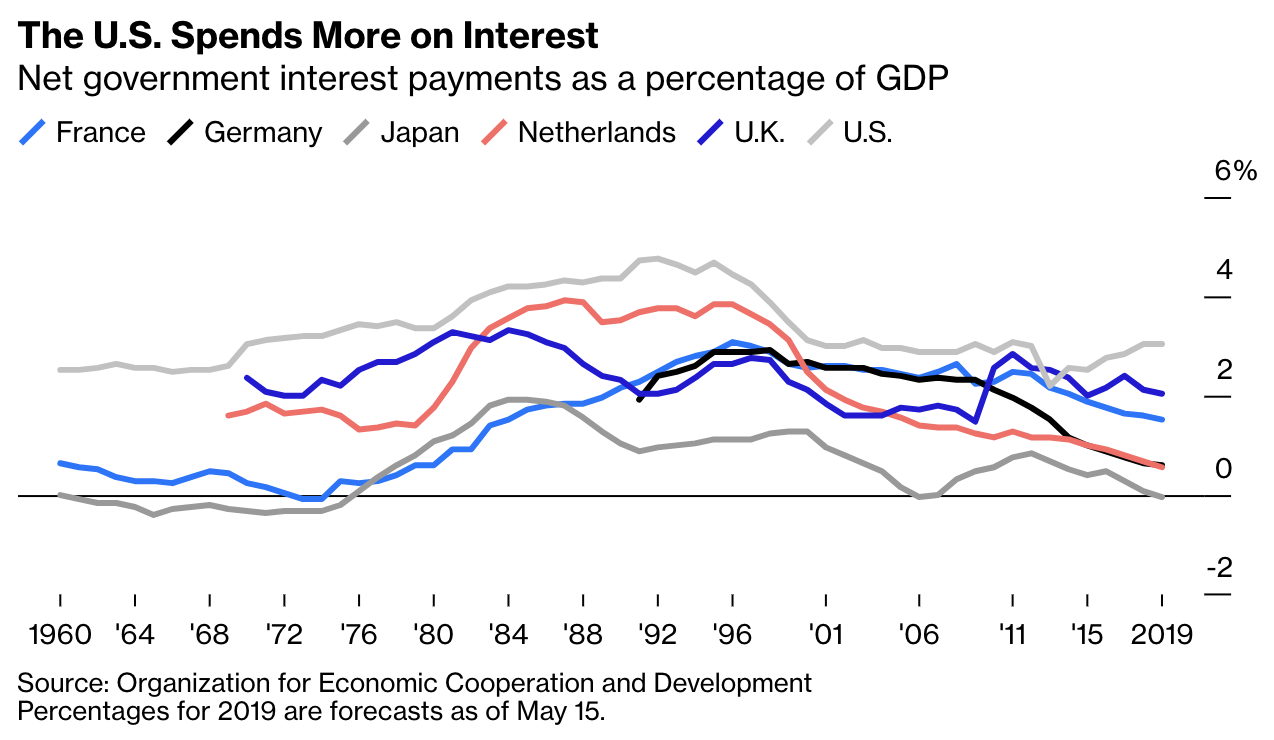 Source: Bloomberg
Sign up for our reads-only mailing list here.