My Boris Johnson-free midweek morning train reads:
• How to Get Better at Embracing Unknowns: Interpreting uncertainty through data visualizations. (Scientific American)
• Negative Interest Rates Threaten the Financial System (Bloomberg Opinion)
• How ETFs Swallowed the Stock Market (Wall Street Journal)
• Would You Invest In WeWork? Here's the Bull and Bear Case Before Its IPO (Fortune)
• Collectors and Speed Freaks Take Car Condos for a Spin (Wall Street Journal) but see Have We Hit Peak Supercar? In a sea of electric concepts and far-off prototypes, a shift in tone may indicate the supers have jumped the shark. (Bloomberg)
• How U.S. Banks Took Over the World (Wall Street Journal)
• Doorbell-camera firm Ring has partnered with 400 police forces, extending surveillance reach (Washington Post)
• We analyzed 53 years of mass shooting data. Attacks aren't just increasing, they're getting deadlier (Los Angeles Times) see also The Looser a State's Gun Laws, the More Mass Shootings It Has (Wired)
• Governing by Owning the Libs: When a president's entire motivation is to antagonize the people who didn't vote for him. (Slate)
• The Evolution of Tennis in Four Grips (New York Times)
What are you reading? Tell me here with #Reads.
When does the next recession start? On average 311 days after inversion. Or, April 2020.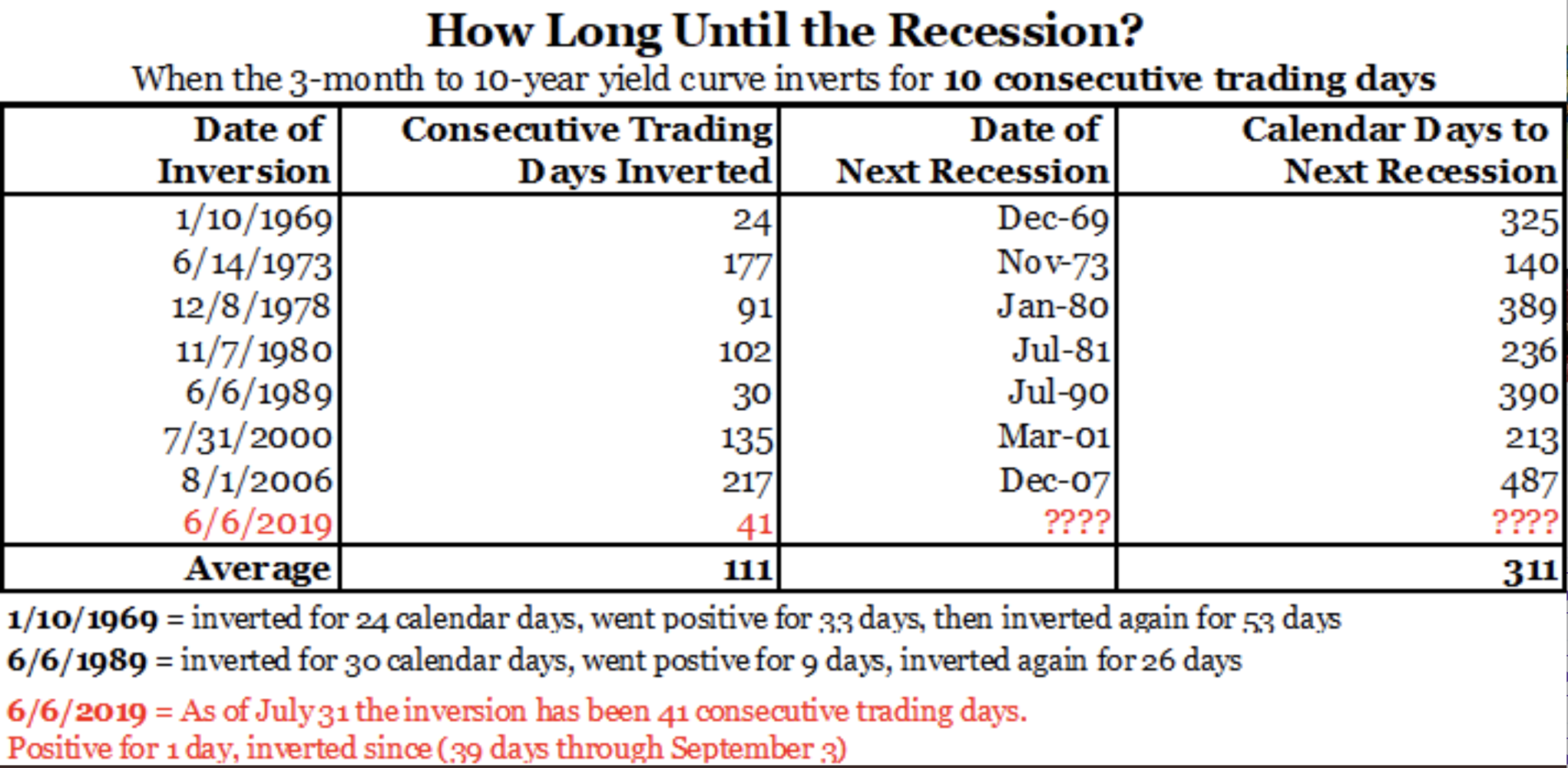 Source: @BiancoResearch