My midweek morning train reads:
• WeStepDown, WeLayOff, WeWork for food.  (Hat tip FT)
• Why Private Equity Is Ripe for Vanguard-Style Disruption (Institutional Investor)
• DE Shaw: hedge fund caught up in a talent war (Financial Times)
• Repo Update: The central policy theme will be tracking data and risks to the forecast for insight into the Fed's next move (Tim Duy's Fed Watch)
• Behind WeWork Leader's Rise and Fall: A Wall St. Bank Playing Many Angles (New York Times) see also WeWork turmoil puts spotlight on JPMorgan Chase and Goldman Sachs (Financial Times)
• The Libertarians on the Anti-Krugman Cruise Just Want to Be Left Alone (Bloomberg Businessweek)
• 43 Percent of White Students Harvard Admits Are Legacies, Jocks, or the Kids of Donors and Faculty (Slate)
• The Death of the Neutral Public Sphere: The "marketplace of ideas" looks as corrupt in 2019 as the "free market" did in 2008. (American Interest)
• Facebook to Buy Startup for Controlling Computers With Your Mind (Bloomberg) see also Facebook's Latest Purchase Gets Inside Users' Heads—Literally (Wired)
• On 'The Good Place,' Chidi Redefines the Black Nerd (New York Times)
What are you reading? Tell me here with #Reads.
Muni Bonds Face Climate Change. And Investors Are Ignoring the Risks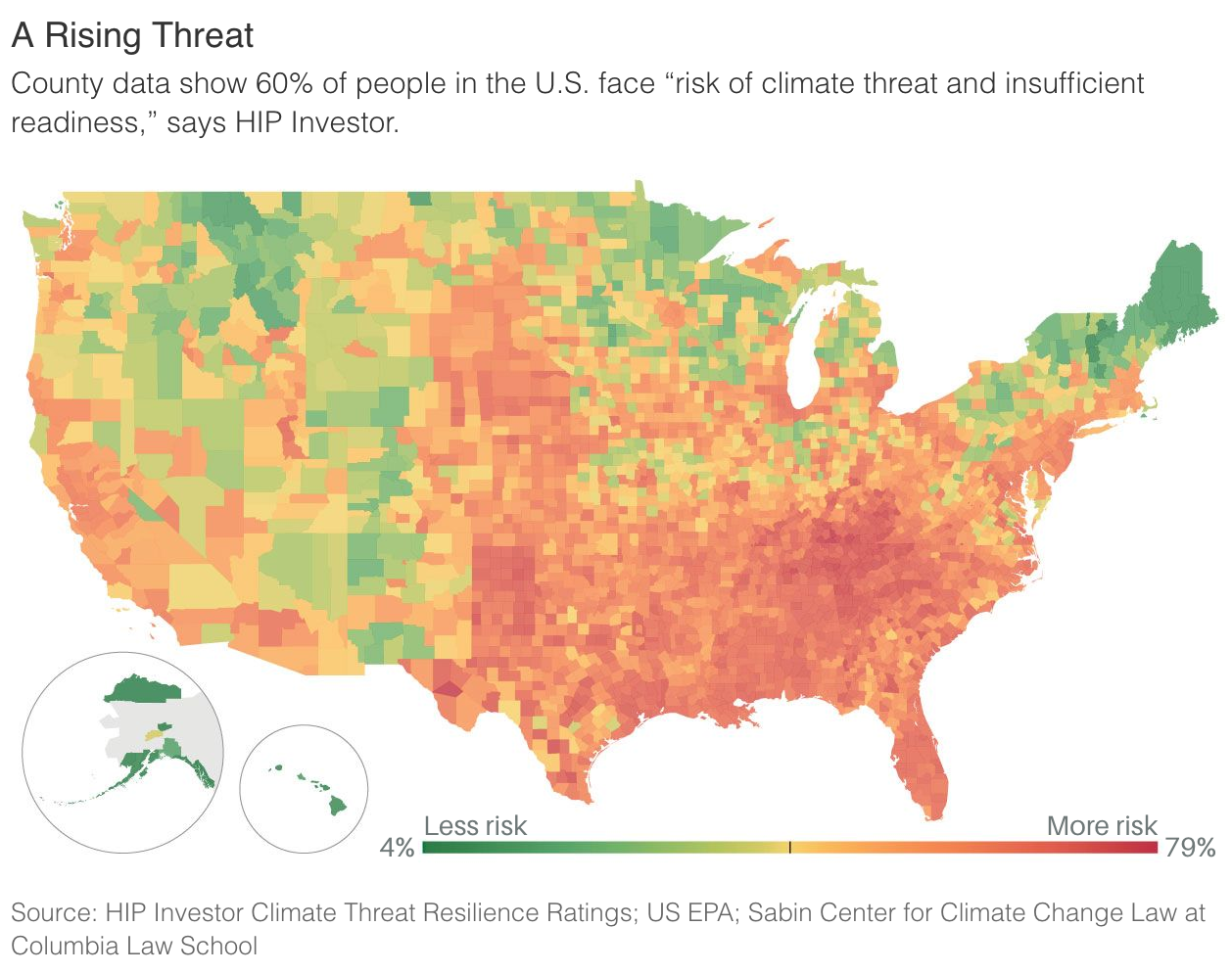 Source: HIP Investor Climate Threat Resilience Ratings; US EPA; Sabin Center for Climate Change Law at Columbia Law School via Barron's
Sign up for our reads-only mailing list here.