My back to week morning train reads:
• There's Always a Bear Market Somewhere (Fortune)
• Investment Signals Would Be Great, If They Worked (Morningstar)
• Bullheaded: If beating the market is a game that we're extraordinarily unlikely to win, why do so many folks keep trying? (Humble Dollar)
• Paul Singer Has Been Called a 'Doomsday Investor.' Now He's Hoping for Calm Waters. (Institutional Investor)
• The suburban S.A.L.T. shakeout (The Real Deal) see also OK Boomer, Who's Going to Buy Your 21 Million Homes? (Wall Street Journal)
• Stream On 🍿 (No Mercy / No Malice)
• New Rating System for Charities Aims to Measure Impact of Gifts (New York Times)
• Thirty-Three Genius Travel Hacks to Upgrade Your Holiday Trips (Bloomberg)
• The 'X17' particle: Scientists may have discovered the fifth force of nature (Big Think)
• Look Who's Here! Remembering Elaine Stritch, Broadway's most iconic leading lady (Book Forum)
Be sure to check out our Masters in Business interview this weekend with Ilana Weinstein, founder and CEO of The IDW Group, a leading consulting & hiring boutique for hedge funds, private equity and family offices in search of top investment talent.
Investing in commodities can pay off. Just don't expect to get rich quick.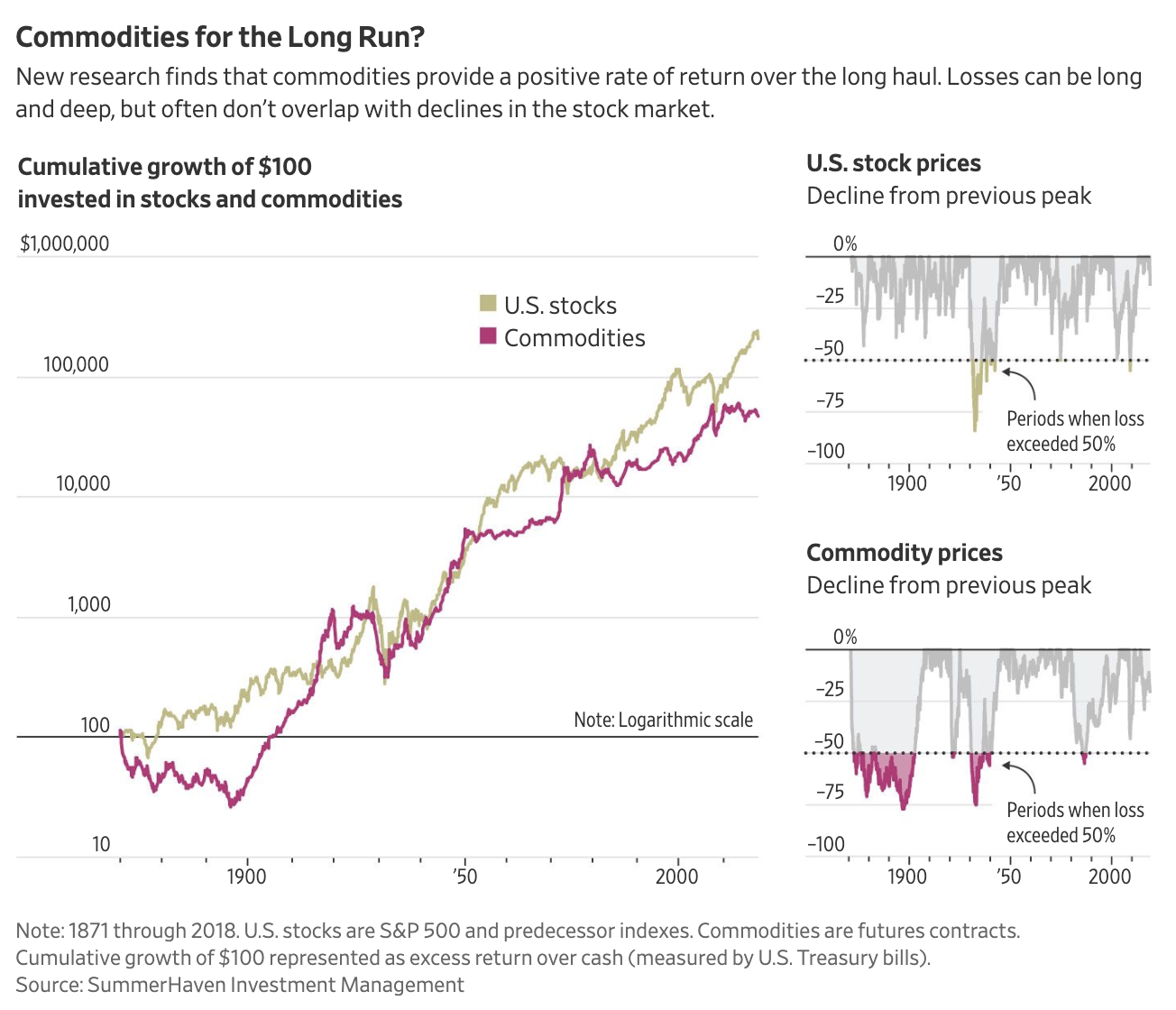 Source: WSJ
Sign up for our reads-only mailing list here.