My Two-for-Tuesday morning train reads:
• Don't Look Now, But Things Are Getting Brighter for Trump (Businessweek) see also Trump's proposal for a Space Force was widely mocked. But could it be a stroke of stable genius that makes America safe again? (Washington Post)
• The massive triumph of the rich, illustrated by stunning new data (Washington Post)
• Just 77 companies are powering the global stock market rally (MarketWatch) see also If you were picking equities by throwing darts at a board, more than 90% would fail to beat cash. (Bloomberg)
• The Dark Side of Recycling (Worth)
• The Truth About Private Equity Fund Size (Institutional Investor) see also Leading US university endowments struggle to beat tracker funds (Financial Times)
• Today's Most Valuable Tech Companies Are Time Machines (Medium)
• Paul Volcker's Greatest Lesson Wasn't on Economics. It Was on Being a Public Servant. (Upshot) see also Paul Volcker Was the First Monetary Rock Star (Bloomberg)
• Should a self-driving car kill the baby or the grandma? Depends on where you're from. (MIT Technology Review)
• Facebook May Face Another Fake News Crisis in 2020 (Medium) see also A Better Internet Is Waiting for Us (New York Times)
• Michelangelo, God's Architect (Literary Review)
Be sure to check out our Masters in Business interview this past weekend with Ben Horowitz, founding partner of famed venture capital firm Andreessen Horowitz, and author of What You Do Is Who You Are: How to Create Your Business Culture.
Winners Taking All in a Superstar Economy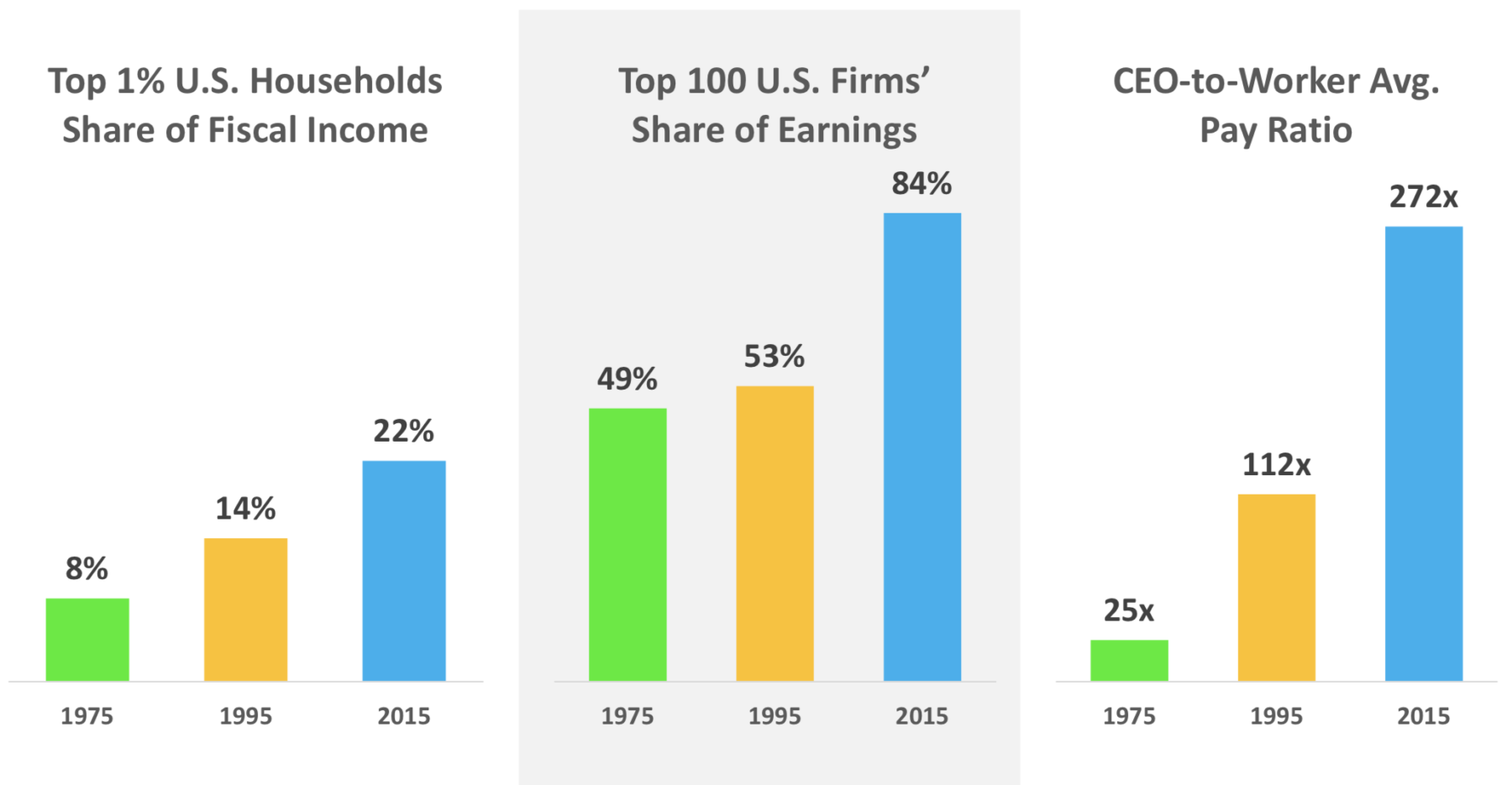 Sources: Mehlman Castagnetti Income (World Inequality Database); Firms (Kahle & Stultz); CEO ratio (EPI)