My morning train reads:
• Outrageous Fortune: Nats, August, and Gigi Gorgeous Getty Are Not Your Typical Old-Money Scions (Town & Country)
• Big Tech is eating the stock market. This is just the nature of capital markets (Of Dollars and Data)
• Climate Change Could Cause the Next Financial Meltdown (New York Times)
• The new kings of the bond market (Financial Times)
• The Stunning Problem With The 4% Retirement Income Rule In One Chart (Forbes)
• Here are the top 10 most competitive economies in the world (World Economic Forum)
• Gratitude in Abundance (Calibrating Capital)
• Spyware Is Getting So Smart Even The Billionaires Aren't Immune (Bloomberg)
• Why No GOP Senator Will Stand Up to Trump (Politico)
• Live from New York, it's Michael Che's weird fixation with me (The Outline)
Be sure to check out our Masters in Business interview this weekend with Barbara Tversky, professor of psychology at Stanford and Columbia, and author of Mind in Motion: How Action Shapes Thought. Tversky was married to Amos Tversky, and helped Michael Lewis research his book on Tversky & Kahneman, The Undoing Project.
The Era of Fed Power Is Over. Prepare for a More Perilous Road Ahead.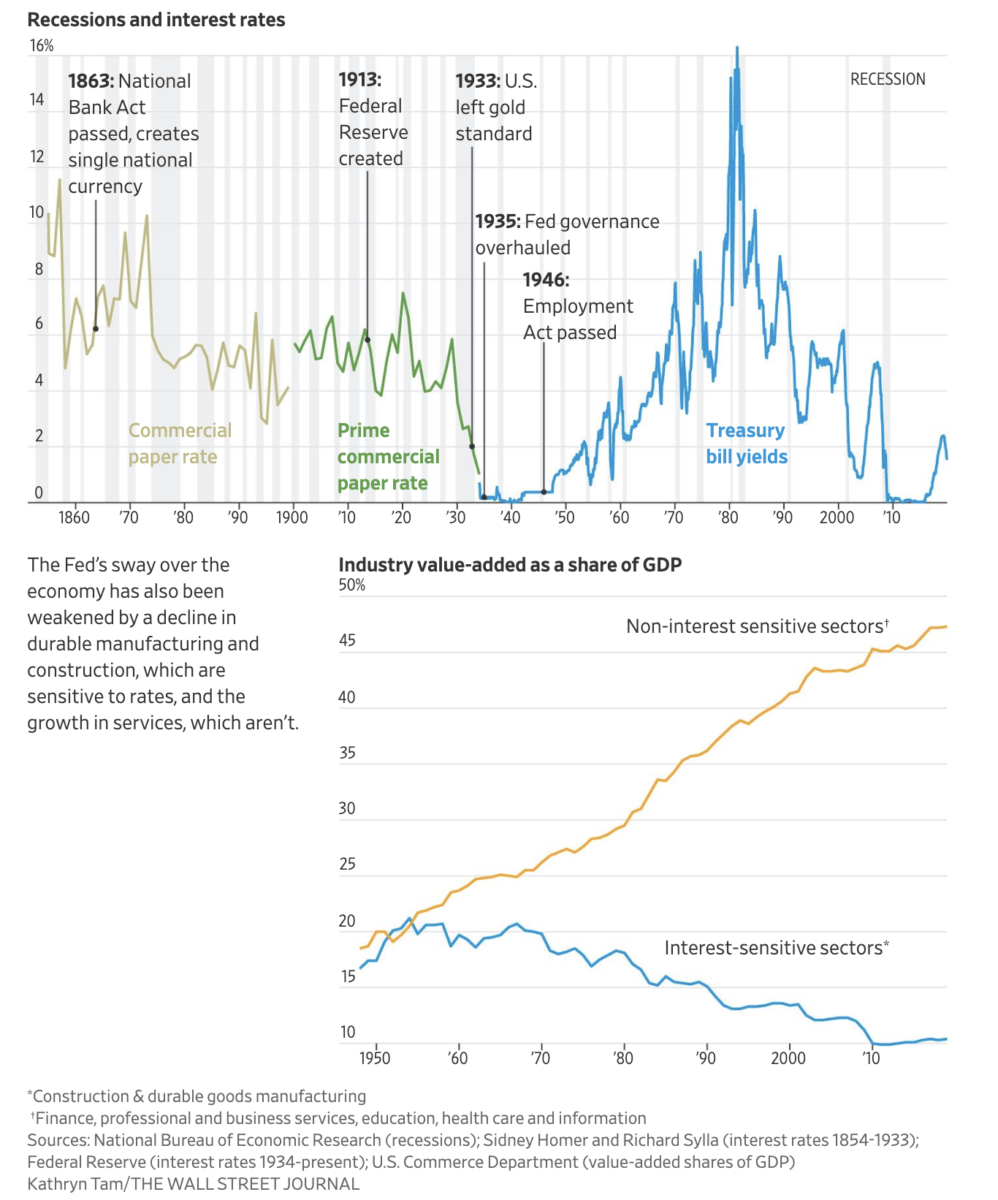 Source: Wall Street Journal
Sign up for our reads-only mailing list here.