My Two-for-Tuesday morning reads are a study in fascination:
• Is Tech a Bubble? Yes! (The Big Picture) No! (Bloomberg)
• BlackRock's black box: the technology hub of modern finance (Financial Times)
• What Happens When You Buy the Dip? (The Irrelevant Investor) see also Explaining BTFD and STFR (Medium)
• As the Start-Up Boom Deflates, Tech Is Humbled (New York Times)
• Super-Size Solar Farms Are Taking Over the World (Bloomberg Green) see also The Key to New York's Green Dreams May Be Turning Quebec Into a Mega-Battery (Bloomberg Green)
• Poverty Is All About Personal Stress, Not Laziness (Bloomberg)
• H.R. McMaster book `Battlegrounds' coming out in April (AP) see also Five myths about cyberwar (Washington Post)
• Nearly 40% of Europeans in their late 20s still live at home (Quartz)
• The Crookedest Team in Baseball History: The Houston Astros cheated their way to a World Series title—and mostly got away with it. (The Atlantic) see also Why MLB players are speaking up about sign stealing like nothing else ever (ESPN)
• If You Don't Get Enough Sleep, You Are Literally Poisoning Your Brain, New Research Shows (Inc)
Be sure to check out our Masters in Business interview this weekend with Brian Deese, Global Head of Sustainable Investing for Blackrock, the investing giant managing over 7 trillion dollars.
The presumed end of the Value premium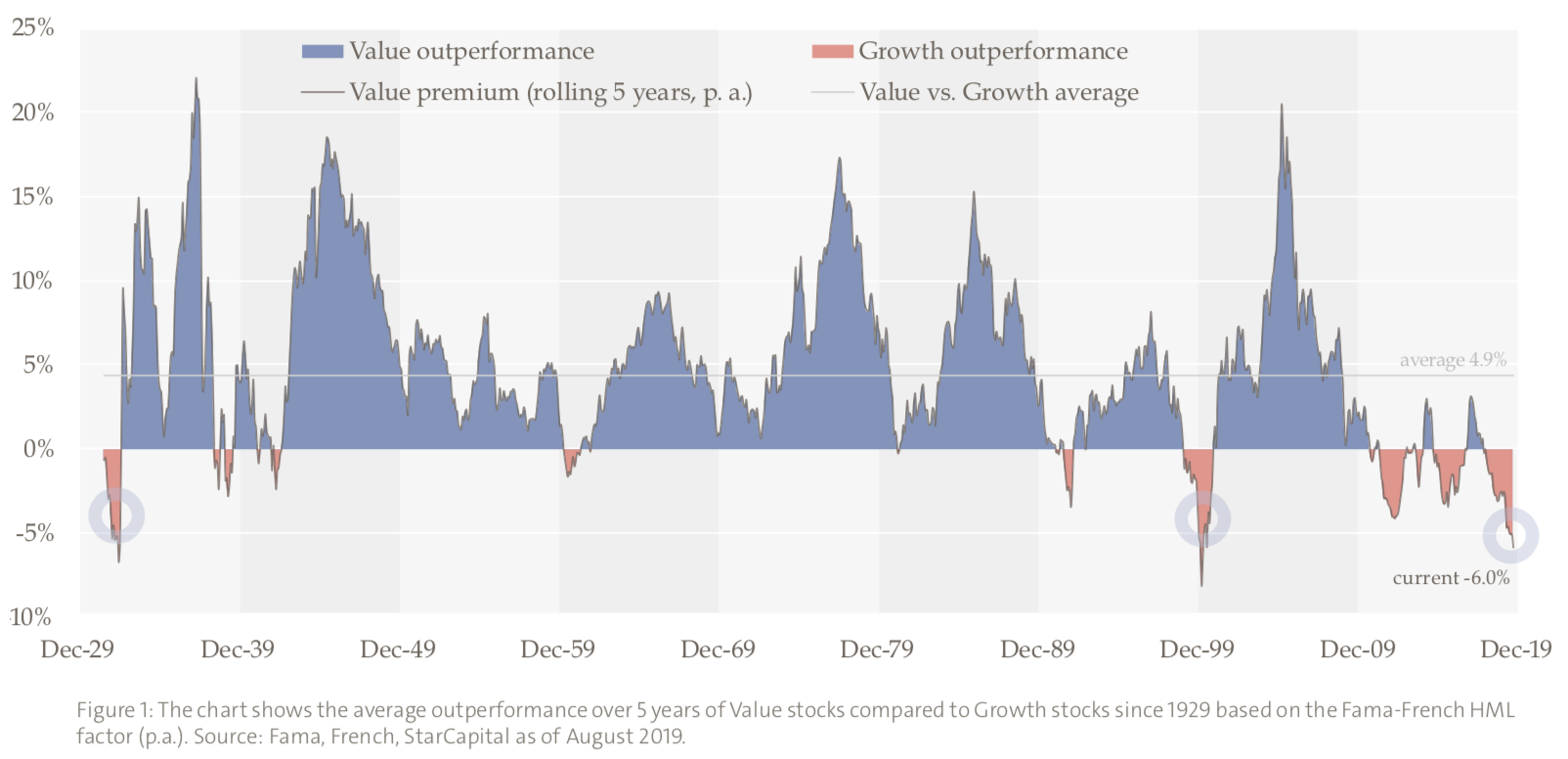 Source: Star Capital
Sign up for our reads-only mailing list here.