My working from home morning train reads:
• Top Economists See Echoes of Depression in U.S. Sudden Stop (Bloomberg) see also This Is Not a Recession. It's an Ice Age. (The Atlantic) and Much of global commerce has ground to a halt (The Economist)
• Direct Stimulus Payments to Individuals: "automatically be paid out early in a recession and then continue annually when the recession is severe." (Hamilton Project)
• Should You Buy Stocks When There is Blood in the Streets? (Of Dollars And Data) see also The Panic of 2020? Oh, I Made a Ton of Money—and So Did You (Wall Street Journal)
• Coronavirus shutdown not a recession but an investment in survival, says Fed's Bullard: "Frame this as a massive investment in U.S. public health." (Reuters)
• In the Coronavirus 'Infodemic,' Here's How to Avoid Bad Information (Wall Street Journal)
• Working from home is awesome. Here's how to excel at it (Los Angeles Times)
• How the Coronavirus Takes Over Your Body (Intelligencer)
• Dear Therapist's Guide to Staying Sane During Social Isolation/Lockdowns (The Atlantic)
• How to Grocery Shop Safely During a Pandemic (Slate) see also How to Handle Packages During the Coronavirus Pandemic (Wirecutter)
• From Concerts to Workouts, Here's All the Free Online Entertainment You Can Enjoy Right Now (Real Simple)
Be sure to check out our Masters in Business interview this week with David Dunning, professor of psychology at the University of Michigan, where he focuses on the psychology underlying human misbelief. He is best known for the Dunning Kruger effect, his work on metacognition and why the unskilled are unaware of their lack of skills.
Coronavirus tracked: latest figures (click for update)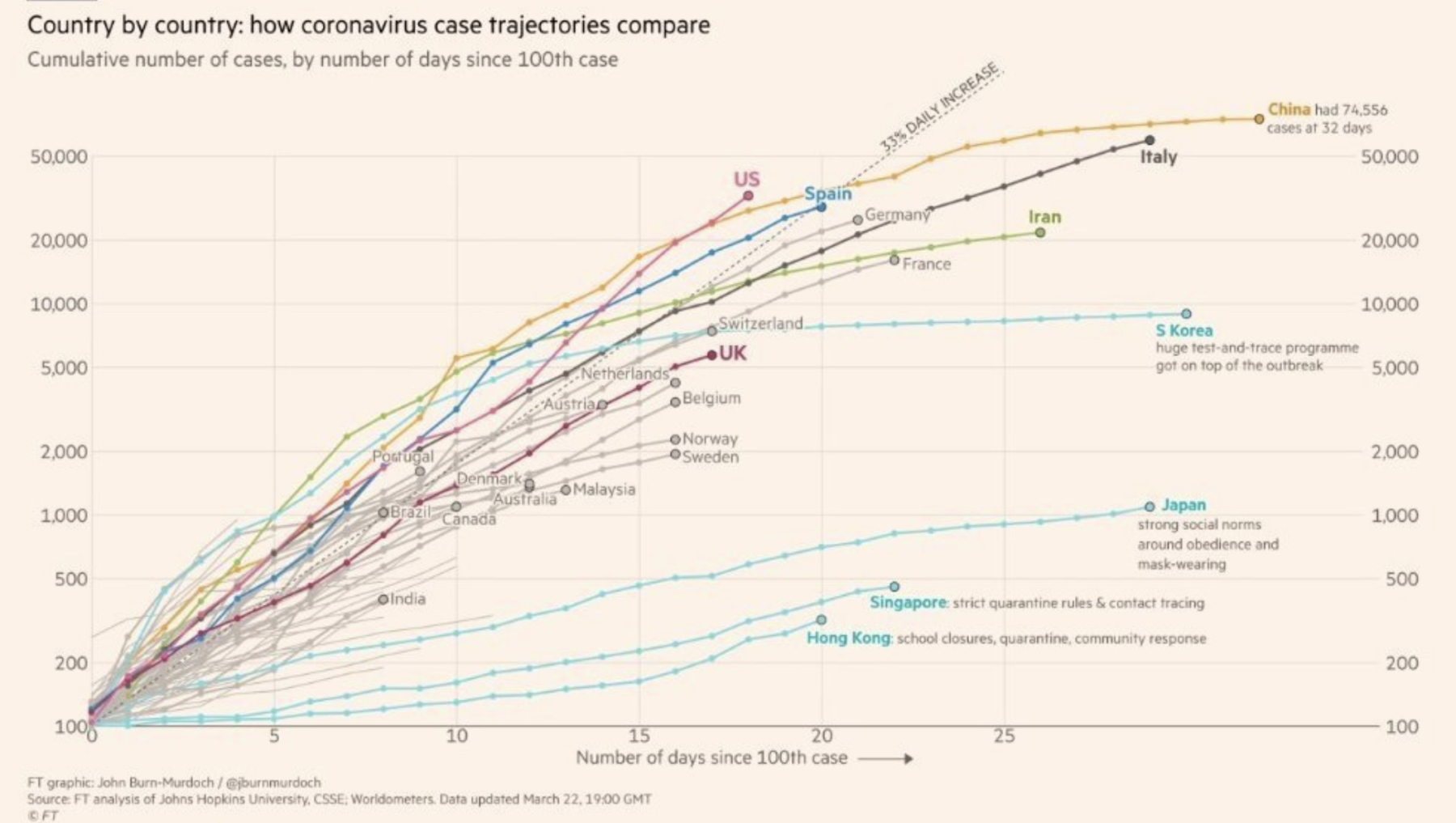 Source: Financial Times