My mid-week morning train Sheltering in Place reads:
• Coronavirus Strikes at Amazon's Operational Heart: Its Delivery Machine (Bloomberg)
• Border closures 'may show what a full-blown trade war looks like' (South China Morning Post)
• America's Restaurants Will Need a Miracle (The Atlantic)
• Stocks aren't bargains yet, but a buying opportunity will come. Here's how you'll know it's here (Marketwatch)
• Keep Sanitizer Out of the Market's Invisible Hand (Bloomberg Opinion)
• 'All is well'. In Italy, triage and lies for virus patients (Reuters) see also This Will Get Worse: The grim math of a coronavirus future. (New York Magazine)
• Kroger, the largest supermarket chain in the country, does not offer paid employee sick leave.(Popular Information)
• A Generational War Is Brewing Over Coronavirus (Wall Street Journal)
• How to Lose Weight and Keep It Off (Eat)
• The Peculiar Life of the Man in the 'Big Lebowski' House: An NBA Superfan's Wild L.A. Mansion (Hollywood Reporter)
Be sure to check out our Masters in Business interview this week with David Dunning, professor of psychology at the University of Michigan, where he focuses on the psychology underlying human misbelief. He is best known for the Dunning Kruger effect, his work on metacognition and why the unskilled are unaware of their lack of skills.
South Korea and the US had their 1st patients on Jan 20 and Jan 21, respectively: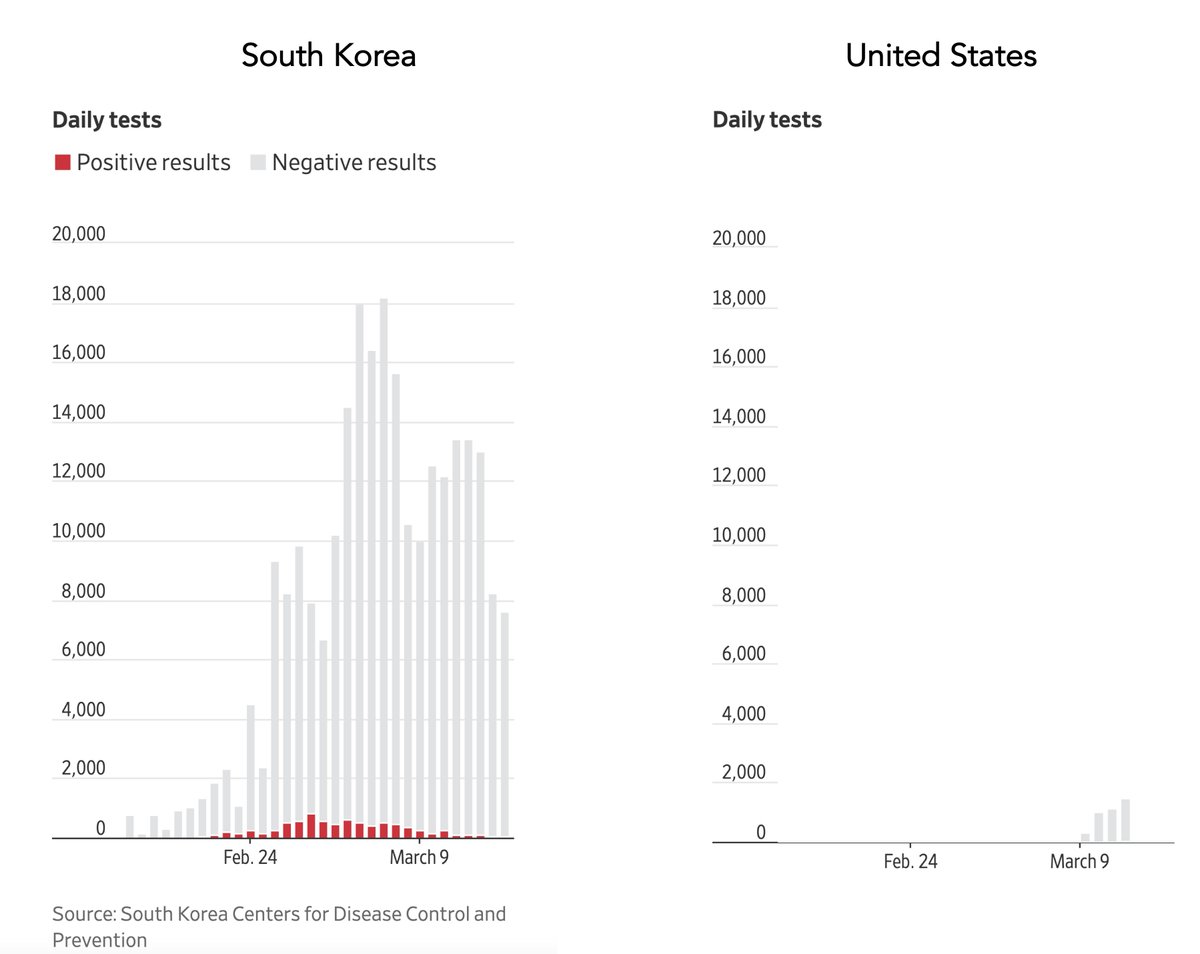 Source: @EricTopol
Sign up for our reads-only mailing list here.