My mid-week morning train reads:
• Will coronavirus intimacy lead to a baby boom? Or a divorce tsunami? (Washington Post)
• Restaurants Are Being Destroyed. Money Managers Should Be Scared. (Institutional Investor)
• The NBA's Financial Future Is Incredibly Complicated (Sports Illustrated)
• The untold origin story of the N95 mask (Fast Company)
• Creative Ways Businesses Are Helping Their Communities Now (Worth) see also The New Front-Line Coronavirus Workers: Grocery Clerks, Delivery Drivers (Wall Street Journal)
• Will We Have an America Without Restaurants? (New York Times)
• Urbe Semper Vincit: Whatever doesn't kill me makes me stronger (Micromobility)
• The West Is Misinterpreting Wuhan's Coronavirus Progress—and Drawing the Wrong Lessons (Wall Street Journal)
• Grocery rules for your coronavirus lockdown: Buy beans, freeze milk, don't hoard, and more (CNN)
• Chess Players Still Can't Stop Touching Their Faces (Wall Street Journal)
Be sure to check out our Masters in Business interview this week with David Dunning, professor of psychology at the University of Michigan, where he focuses on the psychology underlying human misbelief. He is best known for the Dunning Kruger effect, his work on metacognition and why the unskilled are unaware of their lack of skills.
The U.S. is experiencing a record-breaking spike in unemployment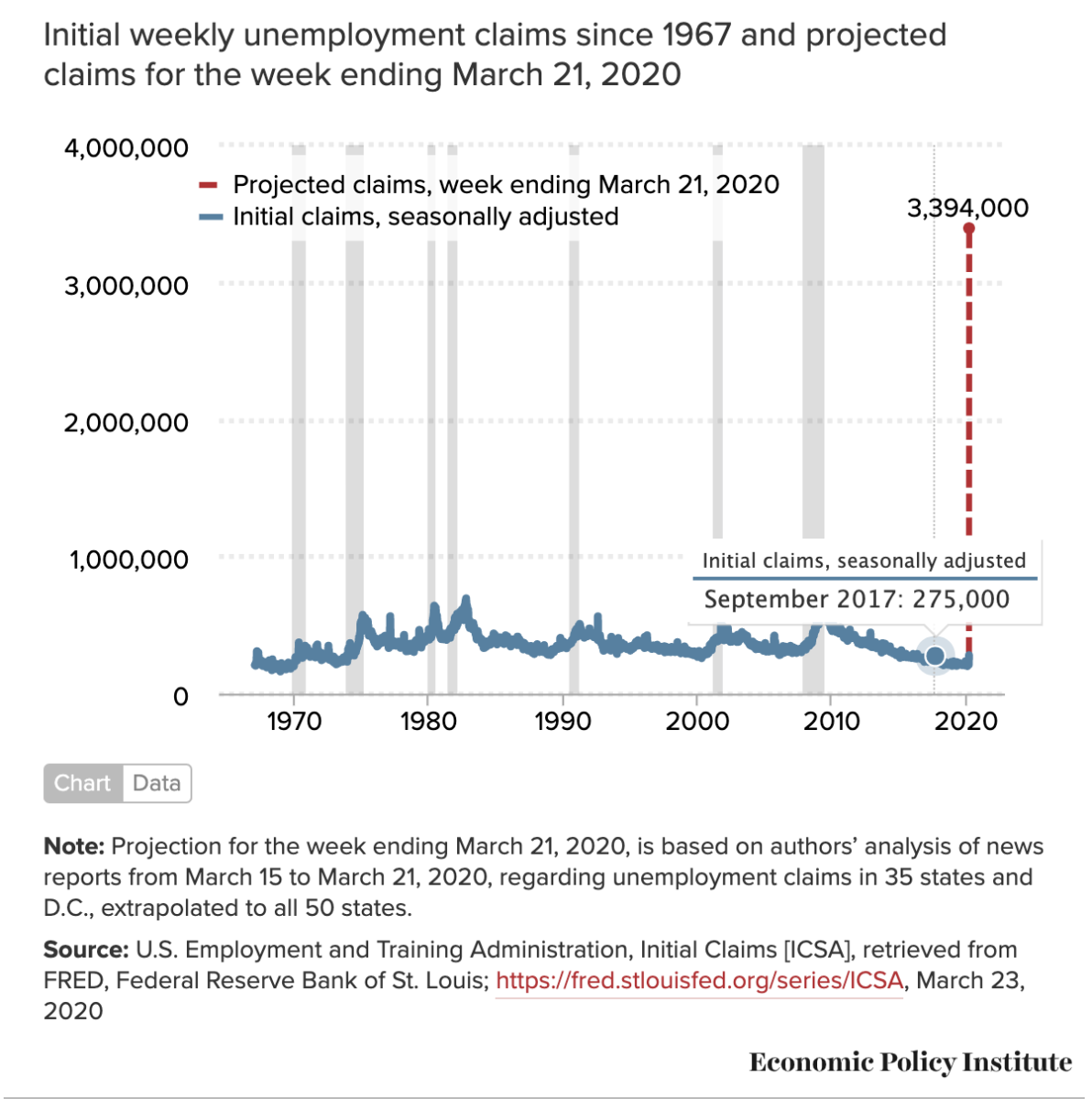 Source: Economic Policy Institute