My back to work morning train reads:
• Anatomy of an Outbreak: How Coronavirus Swept Through JPMorgan's Trading Floor (Wall Street Journal)
• "As many as half of all those infected showing no symptoms but still able to spread the virus…" (New York Times)
• The Relationship Between Earnings and Bear Markets (A Wealth of Common Sense)
• The Year's Hottest New Cars Just Got Cold as Ice: Some of the most anticipated vehicles of 2020 were built for pre-coronavirus times. Now that no one is buying, that spells trouble for automakers. (Bloomberg)
• Zweig: "Investors can survive a bear market the same way hikers survive an encounter with a bear: Remain calm and don't make sudden moves." (Wall Street Journal) see also Here's Why Some Investors Panic. And Here's How to Make Sure You Don't. (Wall Street Journal)
• Apple's new iCloud feature for iPhone and Mac may make you kiss Dropbox goodbye (CNET)
• USPS warns it might have to shutter by June as $2 trillion coronavirus stimulus package provides no funding (Fortune)
• Is social isolation getting to you? Here's how to know — and what experts say to do. (Washington Post)
• It's Bedlam in the Mask Market, as Profiteers Out-Hustle Good Samaritans (New York Times)
• All mammals poop in 12 seconds (Popular Science) see also Bizarre life-forms found thriving in ancient rocks beneath the seafloor (National Geographic)
Be sure to check out our Masters in Business interview this weekend with Jonathan Miller (of Miller Samuel), discussing the impact of the Coronavirus pandemic on the national real estate industry.
2008 was a typical endogenous risk crisis; COVID-19 exogenous systemic risk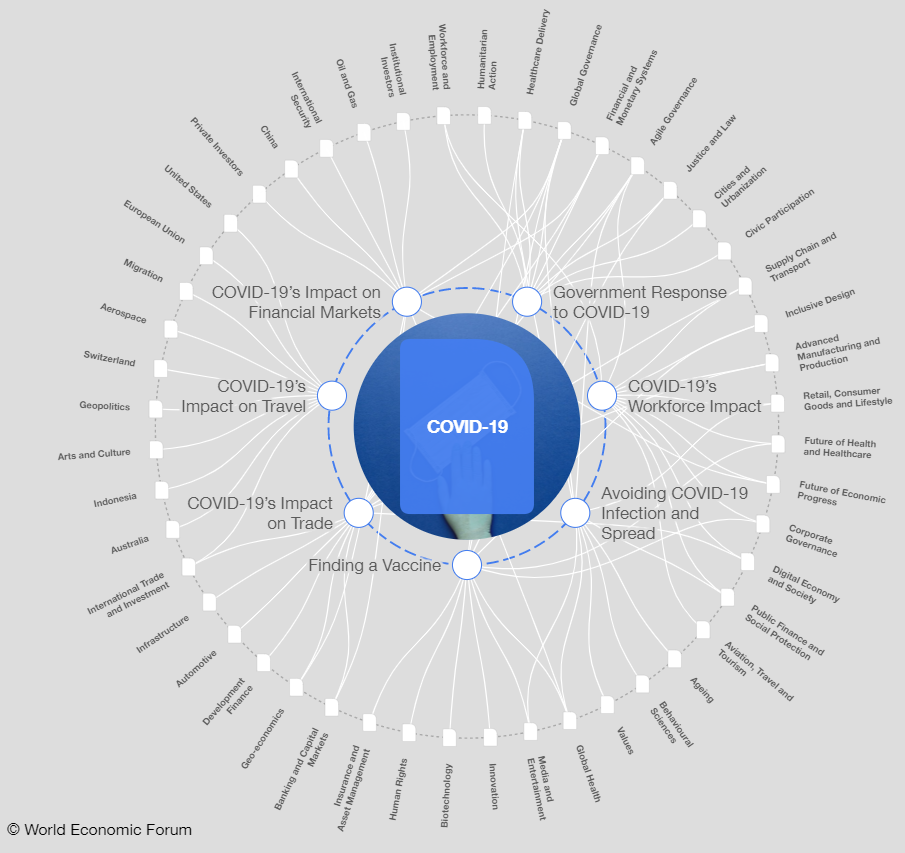 Source: World Economic Forum
Sign up for our reads-only mailing list here.