In the past, I have warned against relying on the magazine cover indicator for specific companies. There are some very specific caveats on this here.
The reason for this is that, in my experience, the Cover Indicator is useful for determining when large social phenomena are reaching an emotional crescendo. Oftentimes, emotions take over at the extremes, as things become either giddy or bleak.
A perfect example of why the Mag cover isn't appropriate for individual companies is Apple. Check out this collage of 56 covers, as compiled by Kuo Design:
>
What Magazine Cover Indicator?
click for more covers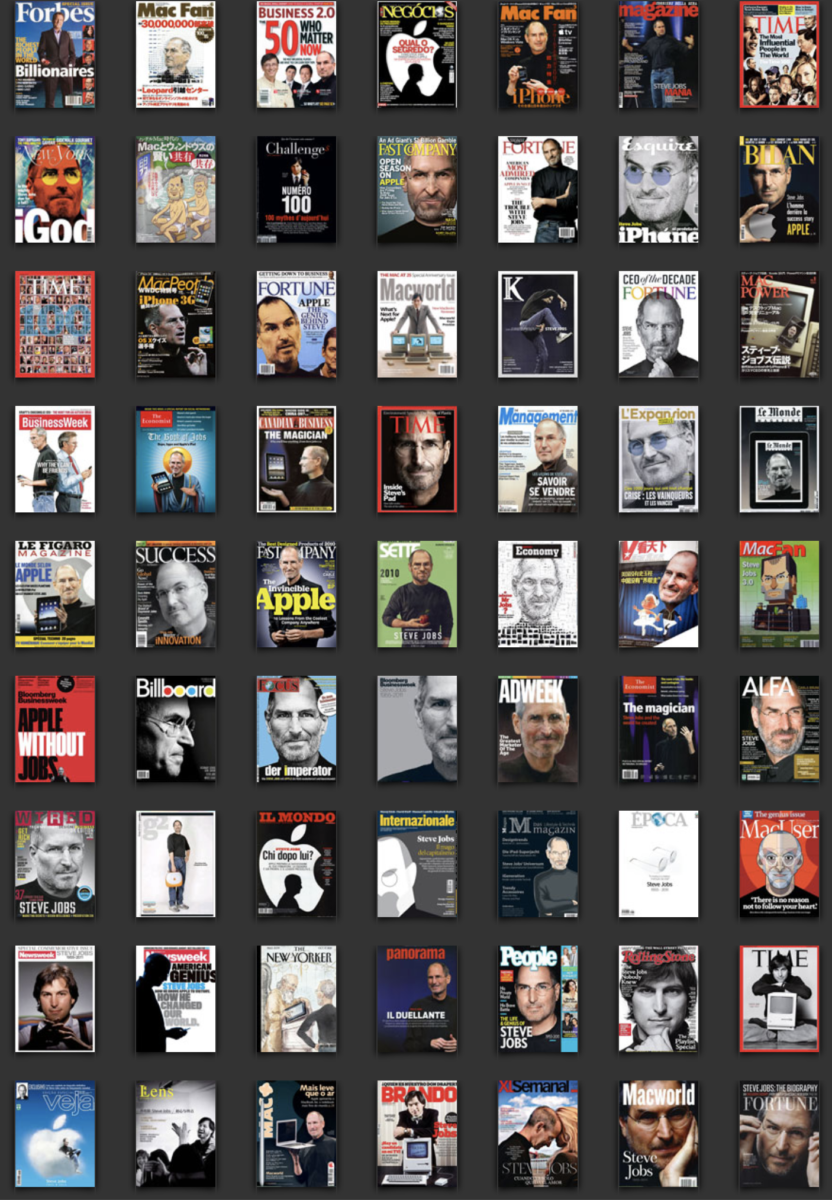 The CEO of Apple Computer and Pixar Animation Studio on the covers of magazines.
For the entire collection of 56 covers, go here.
So the key question for afficianados of the magazine cover indicator is simply this:  Which cover was your sell signal?
The collage above shows why the cover indicator is not really applicable to single companies . . .
>
Source:
The Steve Jobs on Magazine Cover Page
Kuo Design, 2/3/04-1/29/06
http://www.kuodesign.com/pineapple/coverme/index.html