I am going this evening to see my favorite sci-fi movie at my favorite movie theater with my favorite movie buddy.
I'll update this later . . .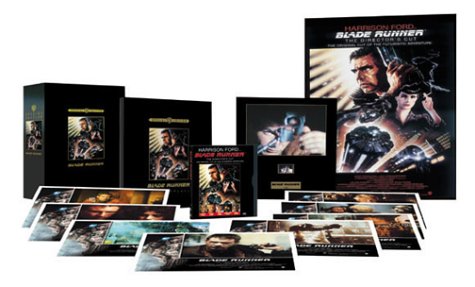 >
Blade Runner Update October 11, 2007 10:42pm:
First the good news: The movie looks fantastic. As ahead of their time as the retro-future effects were back in 1982, they still look great today: They pop off the screen (and the Ziegfeld is a pretty big screen). The color is wonderful, the perception of depth, the visceral sense of living in an over-polluted, never stops raining dystopian Los Angeles works even better than before.
Whatever digital work that was done on the film print is just marvelous. Even the opening green tree logo that scans line by line looks fantastic. All in all, the technical work was tremendous.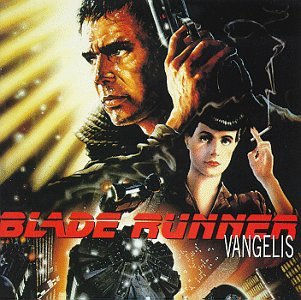 The Sound is also worth noting: Its crystal clear; the sound effects and the darkly gorgeous Vangelis soundtrack are wonderful — beautiful, brilliantly rendered, dramatically enhancing the film. It also sounded as if additional Vangelis music was added here and there (short clips/segues). I have owned the hauntingly beautiful soundtrack for years, and its simply a must have.
Now for the not so good news:
I first saw the movie while working in the campus cinema at Stony Brook as an undergrad; must have seen it 5 or 6 times the first weekend (showtimes: 7, 9:30 and 12) then another a few more times at a campus Sci-Fi festival. The version I fell in love with had the  hard boiled film noir Harrison Ford voice over — and its not in the Final Cut.
As much as purists claim the film is better off without it, I have to disagree. First, it fills in some details that the complex narrative was otherwise missing. If you do not know the book, there is a complexity to the future world that the movie alludes to, but does not cleanly explain. Second, it creates a void — there are long moments where the voice over is simply not there — and needs to be. Lastly, it humanizes the main character, as he his struggles with himself as a Blade Runner.
As to the ending . . . Not much of a spoiler alert, as this has been written about plenty — but if you don't want to know, stop reading here.
>
>
>
>
>
>
Is Deckard a replicant?
Director Ridley Scott has always argued he was. The Unicorn scene, plus the origami at the end certainly implies as much.
I could give you dozens of arguments why Deckard isn't a replicant — he gets the shit beat out of him constantly, the other replicants would recognize him as one, he quit his job, he's a drunk . . .
Rather than go down that road, its simply easier to say that Phillip K. Dick, author of Do Androids Dream of Electric Sheep?, wrote him as a human. In the book, Deckard takes and passes the Voigt-Kampff test.
Between Ridley Scott, a director whose work looks beautiful, but has trouble telling a great story, and Dick, who was all about creating wildly compelling narratives, I have to go with PKD.
And as my friend Ralph argues so eloquently in the comments, the movie loses much of its appeal once the main character is no longer a person seeking redemption, trying to find his humanity. Instead, it becomes a story about the interaction of biorobotic devices.