Thanksgiving is behind us, and we are in full Shopmas mode. By now, you should have already made up your list of who has been naughty — overcharging for subpar performance — and who has been nice (those rare alpha-generators). Reward them accordingly.
Let your favorite 2&20-er know exactly how much you appreciate their work with a thoughtful bauble or two. In our mad consumerist society you can remind these folks that their efforts are appreciated by choosing just the right gift from our hand-curated selection.
Disclosure: Just like last year, all of the items on this list are selected by your humble scribe, free from the interference of the PR flacks and other media manipulators who haunt my e-mail inbox. No compensation is accepted for these recommendations.
Here are my picks, gift-wrapped with a touch of snark, to help you play Santa to your favorite hedge-fund manager.
• "The Art of McCartney" ($23)
This is the easiest trade you will make all year: two CDs of 46 songs written or sung by Paul McCartney — as a Beatle, solo artist or with Wings — performed by a Who's Who of musical talent. Part of the fun of this album is trying to guess which artist is covering which song. A DVD of how this project came together is also good fun. Spoiler alert: Some favorites include "Let It Be" by Chrissie Hynde of the Pretenders; "Junior's Farm" by Steve Miller; an inspired choice of Kiss playing "Venus And Mars/ Rock Show"; and the incredible vocals of Roger Daltrey on "Helter Skelter." Senior fund managers of the baby-boom era and millennial traders alike will find something to love in this collection.
• "Breaking Bad: The Complete Series" ($255)
Give your favorite "bad" manager the complete series — 16 Blu-ray discs should help any manager lagging his benchmark to relax during off hours. They might even interpret some themes from the show as a warning of what happens to underperformers. The box set is loaded with lots of extra commentary, interviews with cast and crew, out takes and more. Sure, you can stream "Breaking Bad" at no extra charge on Netflix, but that's for proles and office admins.
• "Triumph of the Optimists: 101 Years of Global Investment Returns"  ($123)
The first book to show comprehensive evidence of the long-term equity risk premium. Required reading for the fund manager on your gift list who hasn't quite hit their benchmark, but is close.
• The Bay+ Oru Kayak for the (heh heh) active manager ($1,495)
A 12-foot, 28-pound kayak that folds into a 28" by 32" box for easy transport to anywhere you need to be in order to stay above that high-water mark. Never let your favorite leveraged-fund manager find themselves up a river without a kayak (paddles sold separately).

• Clean shave: Moustache month is over, and unless you're a 1970s porn star, it's time for a smooth shave: Start with Billy Jealousy Hydroplane Super-Slick Shave Cream ($20) to lubricate your skin for less irritation and fewer nicks, or Musgo Real Shave Cream ($15). Use your favorite brush to lather this up straight out of the tube. After the shave, soothe the skin with Kiehl's Calendula Herbal Extract Alcohol-Free Toner ($21). Finish it off with L'Occitane Cade Baume Apres Rasage ($34), with its light, non-greasy shea butter formula.
• LifeSpan TR1200-DT5 Treadmill Desk ($1,350)
Keep the weight off your favorite fat-finger trader with this treadmill trading turret. If your manager is putting up great numbers, but putting on the pounds or has other health issues (high cholesterol, blood pressure), don't let that alpha-generator slip away to the great beyond. Keep him here for a few more years with this top choice of PC Magazine. Perfect for the aspiring "active" fund manager. (Bloomberg terminal not included).
• Music of the Season  Here is the soundtrack to this year's holiday party: Start with "A Charlie Brown Christmas," by Vince Guaraldi ($7). The jazz soundtrack exudes the pure holiday magic of the original animated holiday special. It has become a quirky, humorous favorite that warms the soul. Then get the party moving with "Holiday For Swing" by "Family Guy" creator Seth MacFarlane ($10). A Christmas confection of McFarlane and a 52-piece orchestra, it brings to mind the best holiday cheer of Frank Sinatra, Dean Martin and Bing Crosby. Finally, he may be serving 19 years to life for second-degree murder, but that doesn't mean you can't enjoy "A Christmas Gift for You from Phil Spector." (Thanks for the e-mails about last year's "Ella Wishes You a Swinging Christmas").
Iconic: A Photographic Tribute to Apple Innovation ($62)
Apple's stock is up 43 percent this year. Get nostalgic about your favorite Mac with this visual tour of the "most stunning and important products produced by the world's most innovative company." It also can serve as a not-so-subtle reminder to that stock picker who failed to hold onto Apple stock.
Dremel Idea Builder 3D Printer ($999)
A full-featured yet inexpensive consumer 3D printer is a huge change from just two years ago, when these cost three times as much. We are not all that far away from printing our own body parts; for now, though, you will just have to be satisfied with printing chess pieces and "Star Wars" figurines.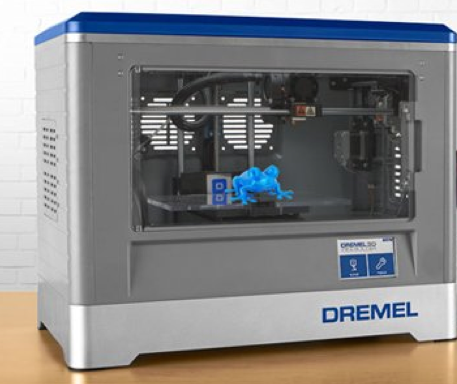 The Breville Oracle BES980XL espresso machine  ($2,000)
Keep your favorite high-frequency trader highly caffeinated. The reviews have been stellar (See Newsweek, Cool Hunting and Gear Patrol), as the Oracle automatically grinds, measures, tamps and brews, while simultaneously steaming and texturing milk. Every hedge-fund pantry NEEDS this machine.
DJI Phantom 2 Vision+ Quadcopter with FPV HD Video Camera ($1,099)
Whether you are on the prowl for potential M&A targets or merely harassing the neighbors in the Hamptons, this drone packs an incredible amount of technology into a small package. It's a fully assembled, ready-to-fly quadcopter with full HD video recording and streaming capabilities. (I'm surprised the NSA even allows these things to be sold).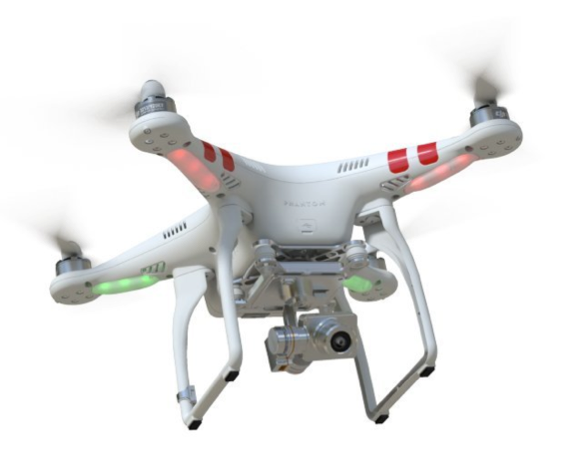 The "Classic Soundtrack Collection Box" by Henry Mancini: ($54)
The perfect gift for the music fan and film geek on the trading desk. Mancini's work is as catchy, jazzy and romantic as the films he scored, from the "Pink Panther" to "Breakfast at Tiffany's." And for a modern retro twist, check out "Jetsetter Jazz & the Persuasive Sounds of Nutty," a compelling and bizarre mash up of swingin' jazz and crooning classic rock. Here's what happens when Mancini meets Jimi Hendrix.
McIntosh MA8000 Integrated Amplifier ($10,000)
For the trader who needs to kick back and chill out with pure sound, nothing surpasses the monumental MA8000 300 watt per channel amplifier. It has 15 inputs for everything from digital sources to classic vinyl. A separate headphone amplifier ensures that no one else on the trading desk will be disturbed by the speed metal keeping that special HFT going.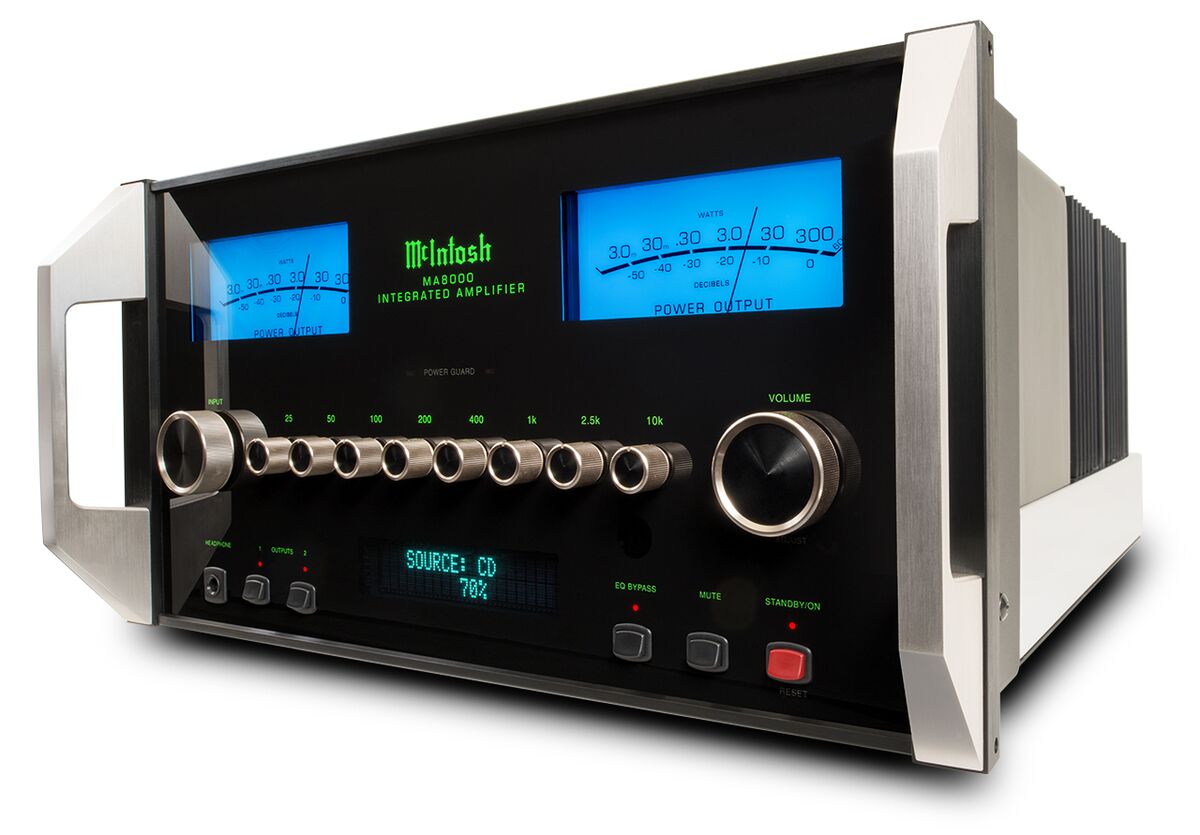 • A Porsche 911?  That is so 1990s. Instead, get your favorite hedge-fund manager a 2016 Mercedes-AMG GT S. Born on the racetrack, it features AMG's 4.0-liter V8 biturbo engine that generates more than 500 horsepower, rocketing you from 0 to 60 mph in 3.7 seconds. And you will look good doing it.  About $150,000.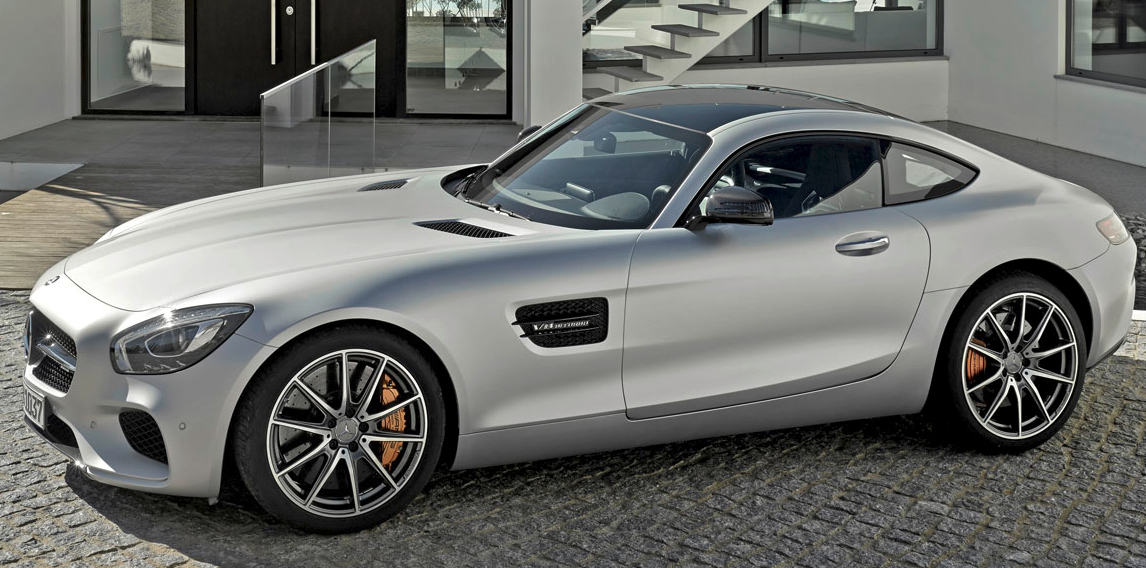 • MB&F HM6: There is no need to spend $549,000 on a watch — not when the HM6 Space Pirate can be had for half the price. This "Horological Hyperspace" bargain can be had for $230,000.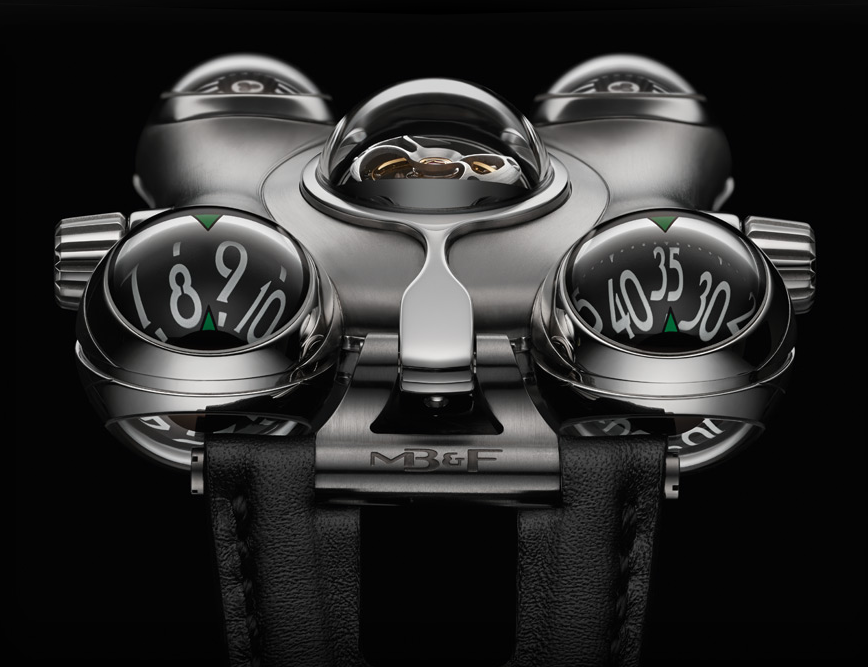 That's our holiday gift list for 2014. Shop wisely!