Pour yourself a strong mug of the dark stuff, and settle into your favorite easy chair — its time for our longer form weekend reads:
• The Time for Value (Euclidean)
• On the Couch with Howard Marks (Oaktree Capital)
• Who Really Controls What You See in Your Facebook Feed—and Why They Keep Changing It (Slate)
• Hi, I'd Like To Add Myself to The New Yorker (Frank Chimero)
• Going back home: life as a reverse immigrant (Wilson Quarterly)
• This Guy Has Been Called "The Worst Man on the Internet." So We Went to Meet Him. (Fusion)
• My Right to Die: Assisted Suicide, My Family, and Me (MoJo)
• 90 Ways to Quickly Improve Your Business Leadership (Inc.)
• Bundyland: Two devout Mormon brothers have created a fantasy camp for commandos in Eastern Oregon. (Willamette Week)
• Time May Change Me: David Bowie, Blackstar & Mortality (Quietus)
Be sure to check out our Masters in Business interview this weekend with fiduciary expert andWestern Kentucky University Professor Ron Rhoades.
More money has flowed into passively managed funds despite mixed performance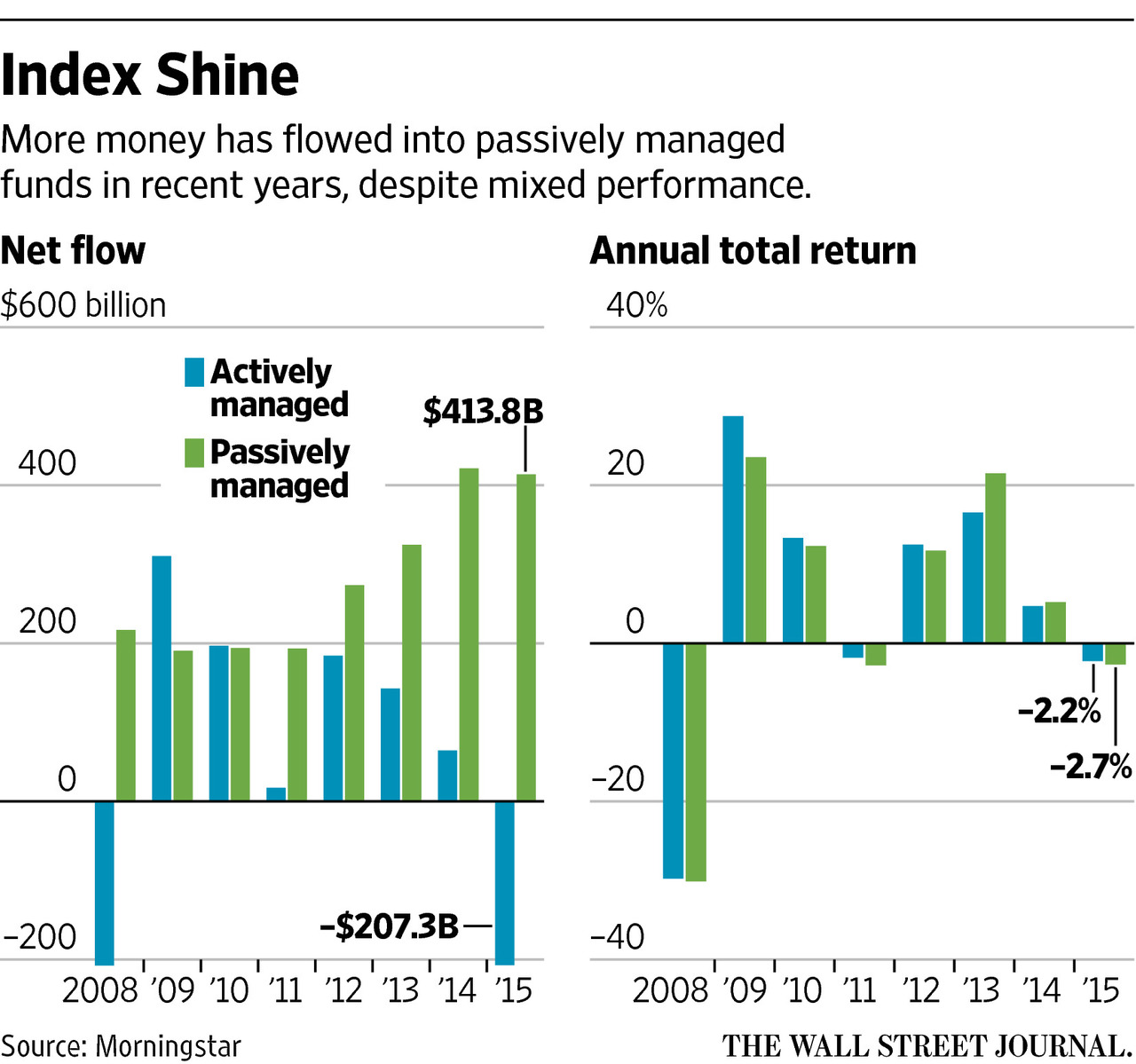 Source: WSJ