Right after my MSNBC hit, I leave the 3rd floor studios by elevator, and have van interesting conversation with a Very Famous Person®.
The VFP® is also a Trump supporter. He is amiable enough, and we chat Brexit (Trump's team is excited, they believe it bodes well for them as an anti-establishment candidate). Then taxes comes up, and the Very Famous Person® says:
"The United States is  the HIGHEST TAXES NATION IN THE WORLD"
I ask him by what measure, and he responds "ALL OF THEM."
When I start to laugh, he looks confused, and so and tell him how wrong his info, and that by just about any way you look at it, the US is not the highest tax nation in the world – not even very close.
On these three factors, the US is below the average tax rates of OECD states for a) total taxes as a percentage of GDP; b) Corproate Taxes as a percentage of GDP; and Tax revenue per capita.
Here is some data backing up my position: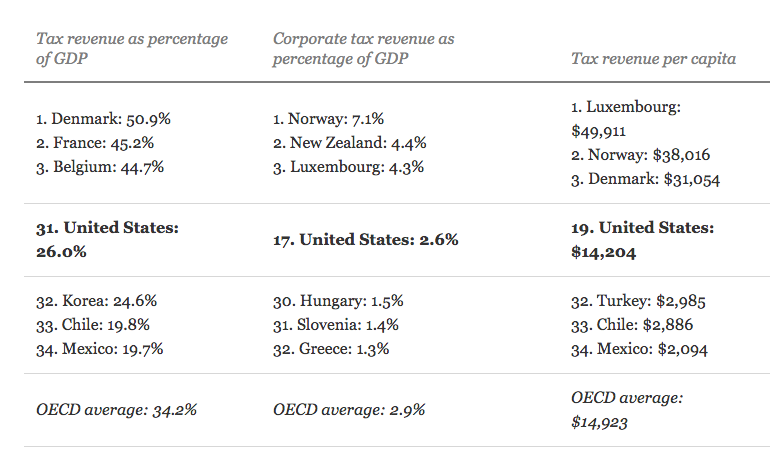 Source: Politifact
I believe facts actually matter.
Those who believe they can bullshit their way into office create an obligation on the part of everyone with any sort of expertise — when they venture into your territory, you are ethically compelled to call the bullshitters out.