My last trading day of the year morning train plane reads:
• The Golden Era of Hedge Funds Draws to a Close With Clients in Revolt (Bloomberg)
• Many of 2016's Recession Warning Signs Turned Out to Be Economic False Alarms (Real Time Economics)
• Investing's Crowded Conscience (Gadfly)
• Normal Accidents: Stability breed instability (Irrelevant Investor)
• Is Forecasting Always A Folly? (Dash of Insight) see also The Age of Incompetence (Project Syndicate)
• New York's incredibly expensive new subway explains why we can't have nice things (Business Insider)
• The Congressional Budget Office has some bad news for Obamacare repealers (Vox)
• Comedies dominated the box office 30 years ago. Where are they now when we need them? (Washington Post)
• The Best Worst Restaurant Reviews of the Past Decade (Bloomberg)
• I've Worked Bar Security, Here's How to Talk Your Way Out of a Bar Fight (Lifehacker)
What are you reading?
Skull and Crossbones Alert: Don't Mix Politics and Trading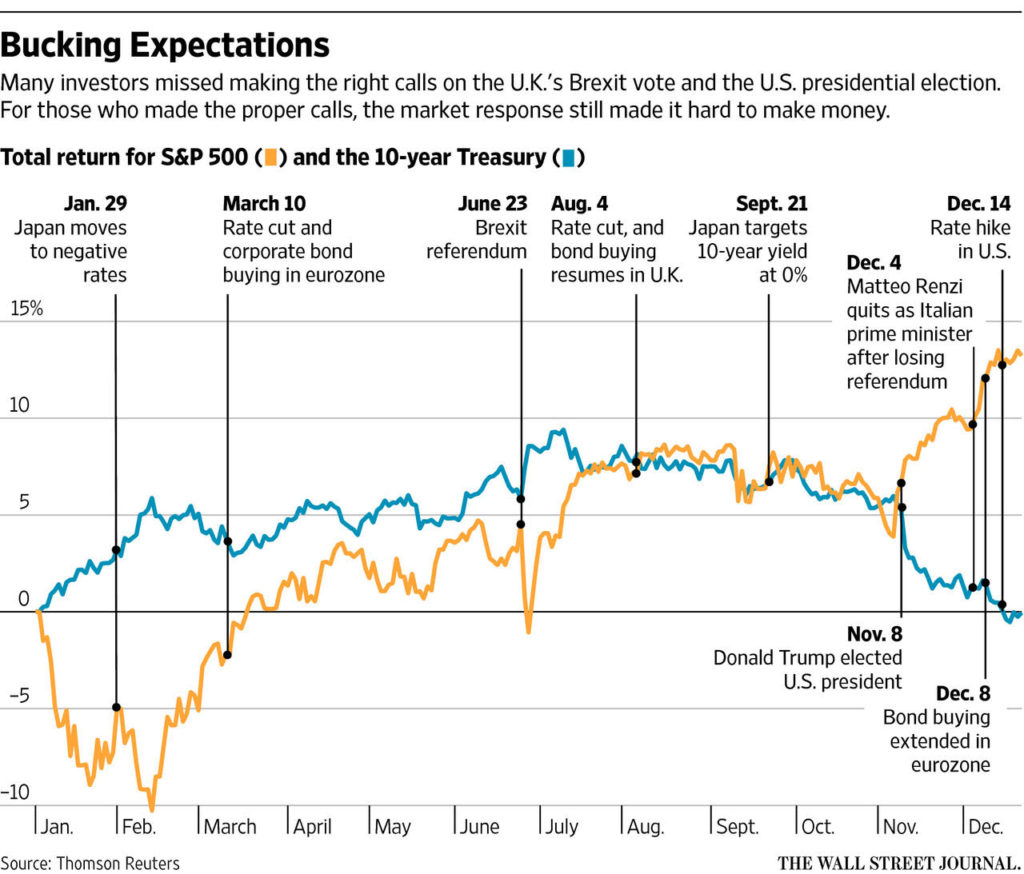 Source: Wall Street Journal
'Want to receive our daily reads in your inbox? Sign up here!