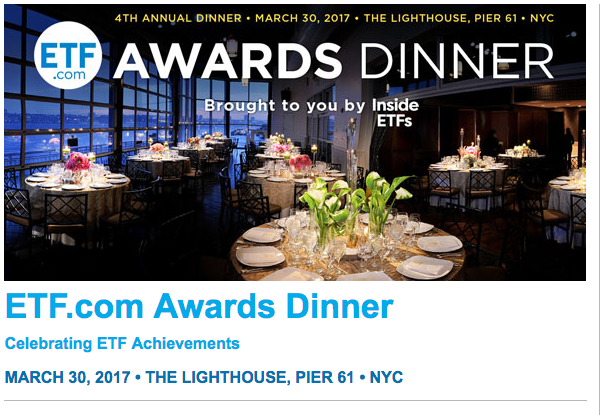 From ETF.com
2016 turned out to be an amazing year for exchange-traded funds. The industry is on pace to set a new record for net inflows, with investors putting more than $280 billion to work in ETFs. New startups and established giants alike are flooding the zone with products, whether smart beta, alternative or active in nature. Amidst it all, the ability for investors to build better portfolios than ever continues to increase.

In an effort to recognize the people, companies and products moving this industry forward, Inside ETFs and ETF.com are teaming up once again to host the annual ETF.com Awards. These editorially independent awards are the most coveted in the industry, and are widely seen as the most robust recognition of innovative success.
If you are attending please say hello — I will be here, and hopefully have the opportunity to say a few words to the assembled.