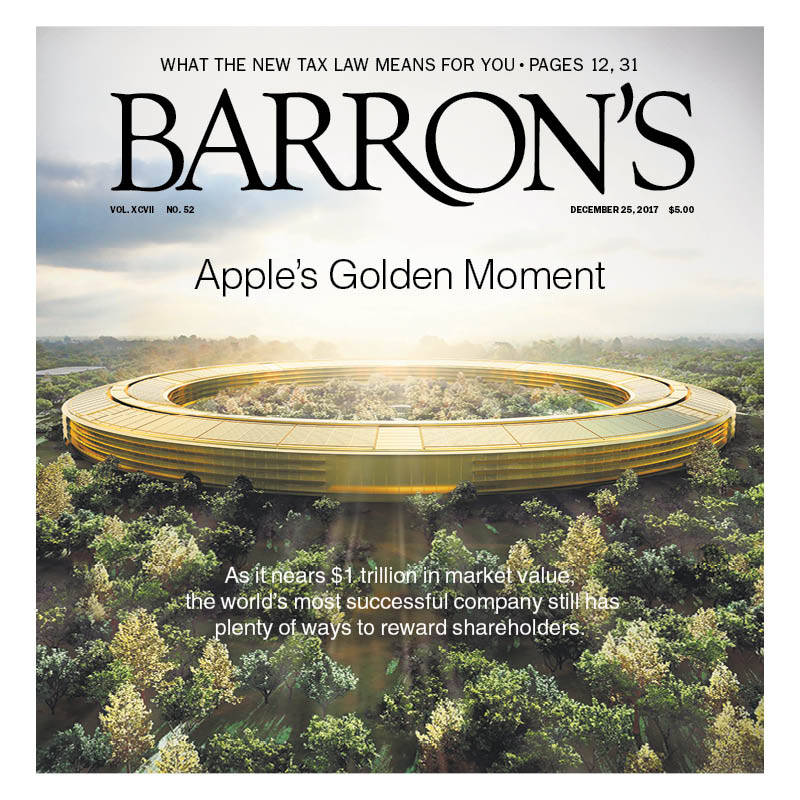 Source: Barron's
Barron's cover showing Apple's new "golden" headquarters generated a truckload of commentary, including a lot of previously debunked nonsense; Josh has a good round up here.
This is important stuff. Why? Because separating reality from bullshit is the key to making better informed and more intelligent investment decisions.
I will have a lot more on this later today, but just note that the HQ Indicator is spurious, the Magazine Cover Indicator is widely misunderstood, and there is no such thing as a Single Company Magazine Cover Indicator (SCMCI).
The SCMCI  something we have discussed before repeatedly; but if you want a single counter argument, try this one graphic to settle the issue:
1981 – Present: Which of these 138 Apple/Steve Jobs Magazine Covers is the Sell Signal? 




Source: Kuo Design
More on this later today . . .
Previously:
Magazine Cover Indicator (40 or so indicators over the past 15 years)
See also:
Shut up already
Josh Brown
TRB, December 23, 2017
thereformedbroker.com/2017/12/23/shut-up-already/
Magazine Covers: Useful? It Depends
Peter Atwater
December 24, 2017
https://www.linkedin.com/pulse/magazine-covers-useful-depends-peter-atwater/
Barron's History of Apple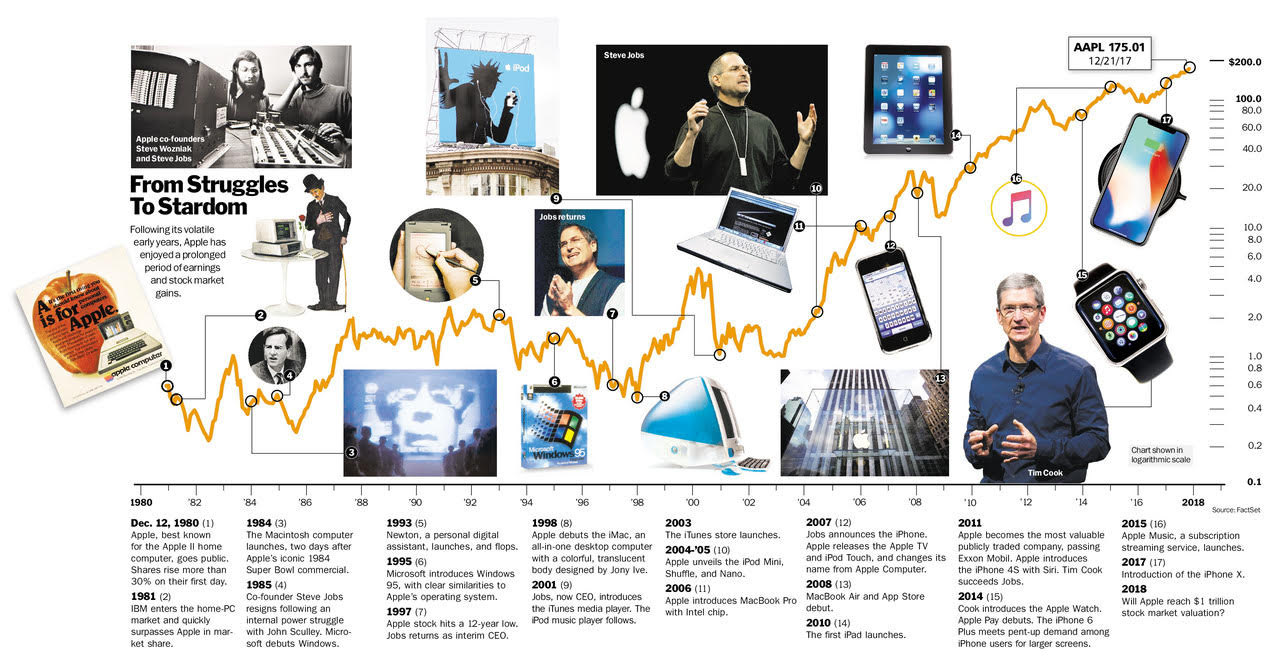 Source: Barron's