Holiday Gifts for the Financier in Your Life
A few ideas for what to give your favorite alpha- and beta-generators.
Bloomberg December 18, 2017
We have only a week of Shopmas left, and if your list is anything like mine, you are down to those folks where it's hard to decide. Choosing just the right bauble for your favorite alpha creator is never easy, but that's what we are here for.
As in my earlier gift lists, items have been hand selected by yours truly. No compensation is accepted for these recommendations; any revenue this column generates via links to Amazon gets donated to charity.
On to the gifts!
Read: You already have my list of books to read this winter, including my list of books I've bought but not yet read. These books are for gifts: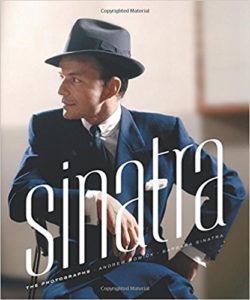 No. 1. "Sinatra: The Photographs" ($33): Who better to celebrate the holiday seasons with than the chairman of the board? He hung with the rat pack in Las Vegas; socialized with Jack Kennedy and Marilyn Monroe; made music with Nelson Riddle, Count Basie and Quincy Jones. Featuring the work of photographers Ted Allan, Bob Willoughby, Ed Thrasher, Sid Avery and Bernie Abramson.
No. 2. "The Dogist: Photographic Encounters with 1,000 Dogs" ($27): Guaranteed to bring a smile to the face of the dog lover on your gift list!
No. 3. "Investor Behavior: The Psychology of Financial Planning and Investing," by H. Kent Baker and Victor Ricciardi ($87): It's one of those books whose price tag might put you off from buying it for yourself; don't let that stand in the way of making this a gift for the trader or fund manager on your list who is curious about the topic or needs a little personal guidance.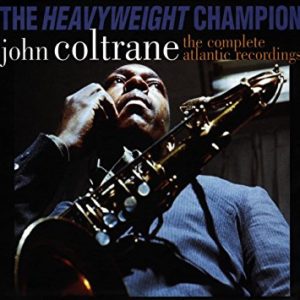 Hear: It was an interesting year in music. With the exception of first choice, this is less a list of things to listen than how to listen. 
No. 1. "The Heavyweight Champion: The Complete Atlantic Recordings of John Coltrane" ($53): For the jazz aficionado on your list, this seven CD set includes every note Trane recorded for Atlantic during his most influential and productive period.
No. 2. Go to iTunes (or your favorite music software), select "plays," then arrange from most to least: You end up with a list of your most-played songs and albums. For me, it was Jack Johnson's "Better Together" off of his disc "In Between Dreams."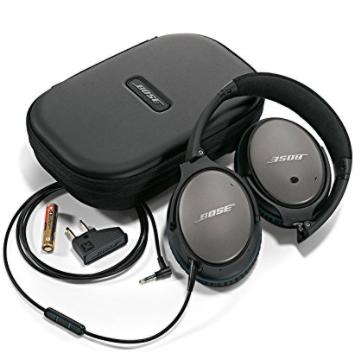 No. 3. The Bose QuietComfort 25 Acoustic Noise Cancelling Headphones for Apple devices ($169): These are a road warrior's best friend. When your giftee is on a six-hour cross-country flight with dozens of screaming babies, he will thank you.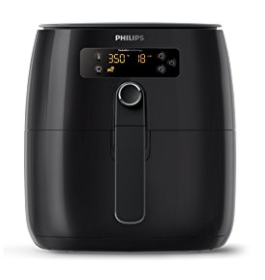 Cook: I once made the mistake of asking someone at a party "What's an airfryer?" The answer was a series of non-oil fried samples that were surprisingly good. Philips created the product category, and its line of Philips Airfryer ($150-199) come in several different sizes.  
Tech: There's a lot to choose from.
No. 1. Dash cams have become more popular as quality has improved and costs have plummeted. The HiCool is a good example: full HD 1080p, wide angle lens, full HD recorder, built-in WiFi, G-sensor, night vision and 2.7″ LCD parking monitor for less than $100!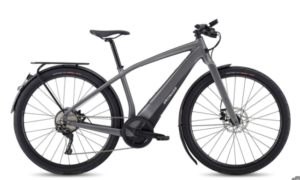 No. 2. For more than merely getting about town, the Specialized Turbo Vado 5.0 ($4,600) bicycle has a 350-watt motor, a 604-watt-hour lithium-ion battery, and a top speed of 28 mph. At more modest speeds, it has an 80 mile range on a single charge.
No. 3. The latest in security and green tech, Lynx solar home security camera ($169) can run for seven days off of one day of sunshine. Not only is it solar-powered, but it has facial recognition, night vision, two-way audio and 1080p HD video.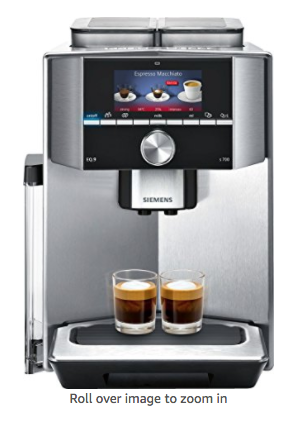 Drink: For the European coffee drinker on your list, check out the Siemens EQ. Super Fully Automatic Espresso/Coffee/Capuccino machine ($2,063 here). I would get that for my office, but it's only available in 220-240 volts! The closest commercial grade machine for U.S. consumers I have found seems to be this Gaggia 1003380 Accademia Espresso Machine ($1,599).
Smoke: I partake much less than I once did, but every now and again I enjoy a good smoke. The Diamond Crown Figurado No. 6 is a smooth smoking handmade Dominican cigar; I prefer the deep, dark brown maduro wrapper leaf ($292 for a box of 15). The pigtail makes easy lighting, but regardless, I use the Lotus 21 Twin Flame Torch Lighter ($49) — a great piece of hardware. 
Art: I love Jud Turner's sculptures from waste materials and "found objects" — check out "Eduardo" the California Condor, Mortal Cycle and Paradise Lost. Fascinating stuff, from $1,000 to $10,000 and beyond.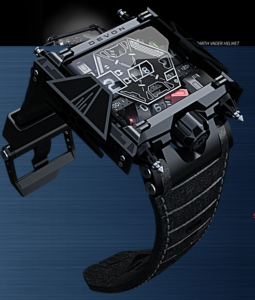 Time: The Devon Star Wars Watch ($28,500) is for the geek on your list who generates alpha. Darth Vader was the inspiration for the watch, which is replete with Vader and TIE fighter touches. For those less comfortable with risk and content with beta, there's the Combat B39 Phantom ($495). It's a military-grade, U.S.-assembled watch. It's water resistant to 200 meters, has a Swiss Ronda 515 movement, and comes with lifetime free battery changes, seal cleaning and pressure testing.
Drive: The Tesla Roadster ($200,000; Founders edition, $250,000). Last month, I mentioned the influence of the quickest production car in the world with record-setting acceleration, range and performance. It was the only possible gift car on my list.​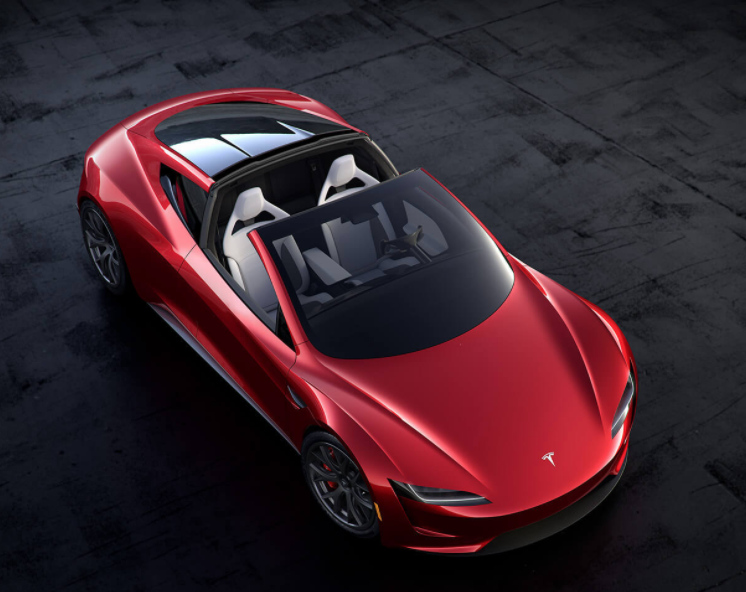 That's it for my 2017 list of gift ideas. Have a happy, merry Shopmas!
Originally: Holiday Gifts for the Financier in Your Life