My easy like Sunday morning reads:
• S&P 500 set to break record with 'perfect' calendar year (Financial Times)
• Uber is finally getting called on its biggest bluffs (Quartz)
• Are There Any Stock Bears Left in America? (Bloomberg) see also The Ghost of Markets Past (Bloomberg Gadfly)
• Tax Overhaul Makes Homeownership Less Appealing (Wall Street Journal)
• Why Words Matter: What Cognitive Science Says About Prohibiting Certain Terms (Scientific American)
• Internal FCC Report Shows Republican Net Neutrality Narrative Is False. (Motherboard)
• Subprime Auto Defaults Are Soaring, and PE Firms Have No Way Out (Bloomberg) see also The Near Future of Electric Cars: Many Models, Few Buyers (Bloomberg)
• 6 Reasons for Progressives to Stop Worrying and Love the GOP Tax Scam (New York Magazine) • Trump Twitter spreadsheet tracks "a perpetual campaign against the press" (Columbia Journalism Review)
• How one of America's greatest ventriloquists pioneered female-friendly sex toys (Quartz)
Be sure to check out our Masters in Business interview this weekend with Ric Edelman, co-founder and chairman of Edelman Financial Services LLC, managing $21 billion dollars.
Americans think Trump's tax plan is a giveaway to the rich.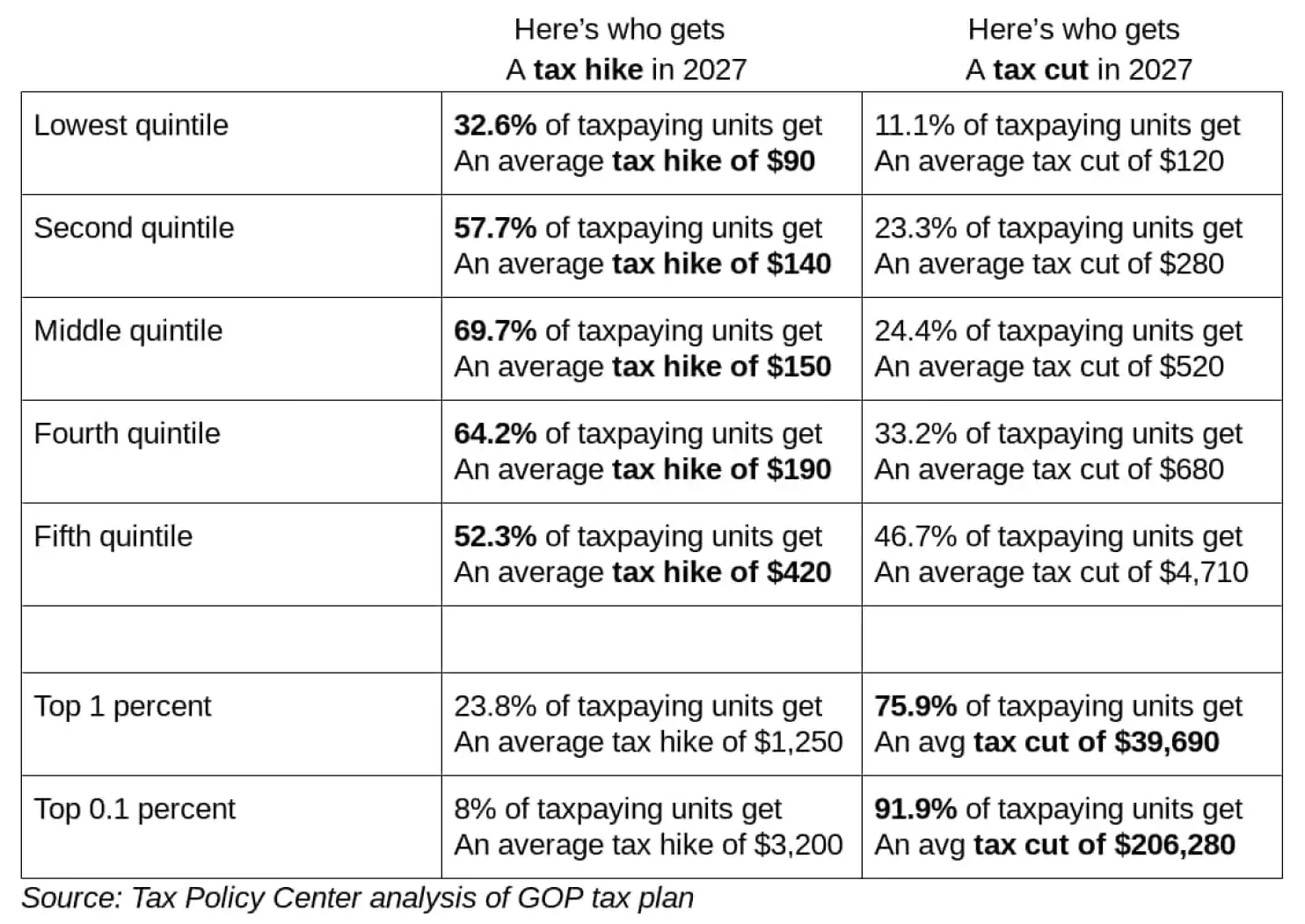 Source: Washington Post
Want to receive our daily reads in your inbox? Sign up here!