Thomas Gilovich, the Irene Blecker Rosenfeld Professor of Psychology at Cornell University, has the hot hand. You may not know the low key professor's name, but you certainly are familiar with his work. He has authored or co-authored many innovative papers and discoveries in the field of human biases and heuristics. He has written numerous books, including "How We Know What Isn't So: The Fallibility of Human Reason in Everyday Life."
Gilovich co-authored a paper on Basketball's "Hot Hand" with Amos Teversky, sending the sport of roundball into a tizzy of denial as the two demonstrated why the Hot Hand was a statistical myth.
More recently, his studies on happiness and life satisfaction  discovered that experiences generate greater lasting joy than do consumption of goods. People adapt to both positive and negative situations, and pleasure from increases in goods eventually attenuates as one gets used to the larger TV, house, automobile, etc. Experiences, on the other hand, changes who you are as person, connects you to other people, and provides more enduring satisfaction and enjoyment.
Gilovich also points out that the "Kubler Ross 5 stages of grief" is essentially an anecdote, not supported by actual data.
Some of his favorite books are referenced here; transcript is here.
You can stream/download the full conversation, including the podcast extras, on Bloomberg, iTunes, Overcast, and Soundcloud. Our earlier podcasts can all be found on iTunes, Soundcloud, Overcast and Bloomberg.
Next week, we speak with Constance Hunter, Chief Economist at KPMG. Before becoming chief economist at KPMG, she managed the firm's alternative investments unit. Before joining KPMG, Hunter was Deputy Chief Investment Officer for Fixed Income at AXA Investment Managers. She serves on the board of the National Association for Business Economics (NABE).
Books by Tom Gilovich
How We Know What Isn't So: The Fallibility of Human Reason in Everyday Life by Thomas Gilovich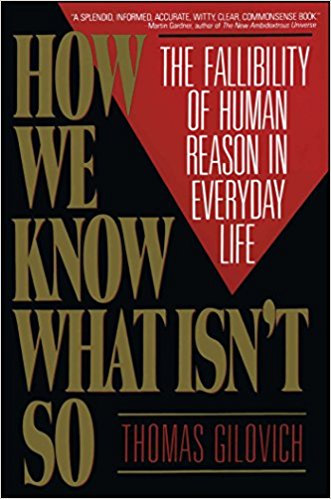 The Wisest One in the Room: How You Can Benefit from Social Psychology's Most Powerful Insights by Thomas Gilovich


Heuristics and Biases: The Psychology of Intuitive Judgment by Thomas Gilovich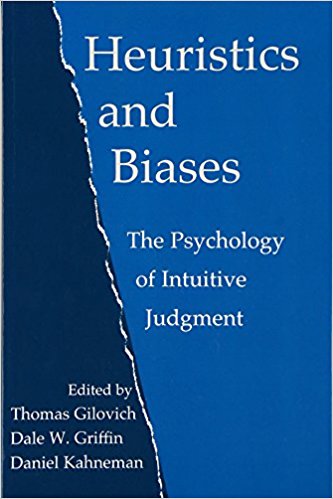 Why Smart People Make Big Money Mistakes–and How to Correct Them: Lessons from the New Science of Behavioral Economics by Gary Belsky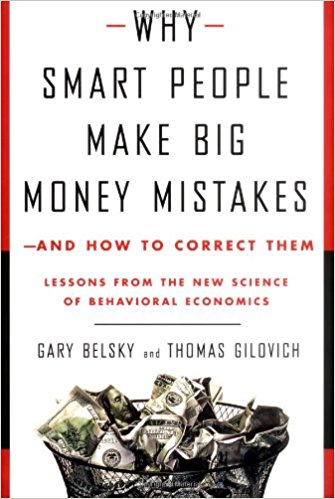 Social Psychology by Thomas Gilovich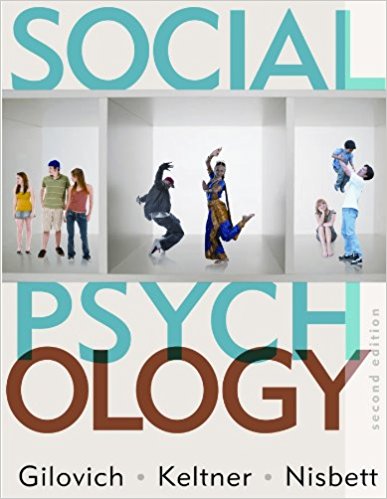 Tom Gilovich's favorite books
Enduring Love by Ian McEwan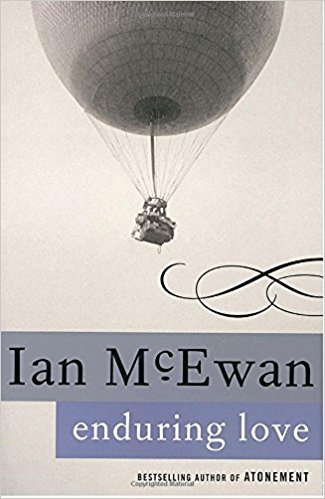 Nutshell by Ian McEwan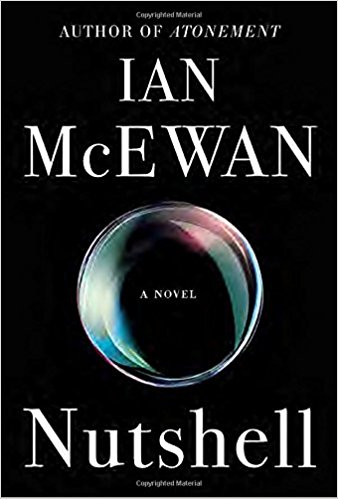 Guns, Germs, and Steel: The Fates of Human Societies by Jared Diamond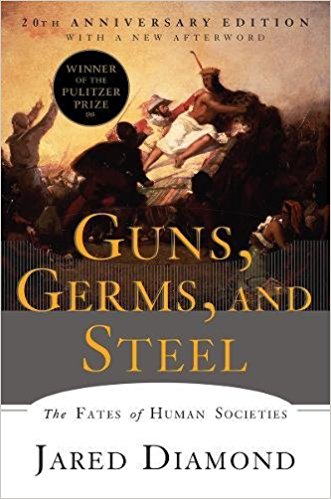 Thinking Fast and Slow by Daniel Kahneman