I must say, that I am unfamiliar with either this two-tone paint combination or the full quilted treatment of the interior, but it certainly is a lovely reno on what is a beautiful little fastback:
The Tour de France was a prestigious title for Ferrari. From 1956 through 1959, less than one-hundred 250 GT's would wear that name. Interiors handled by the famous Italian coachbuilder Scaglietti (a few by Zagato).
Under the hood, the horsepower ranged from 230 to 240, with three twin choke Weber 36 DCL downdraught carburetors in the 60-degree V-12 powerplant, displacing 2953 cc, mated to an all-synchromesh four-speed gearbox. Top speed was 145 mph. Some 1959 versions were made lighter with a more powerful V12, horsepower increased to 306 and an unreliable five speed gearbox replaced the four-speed unit.
* Sigh * These are all now garage queens. The example below was last sold in 2012 for £1,960,000 – about $2.6 million dollars.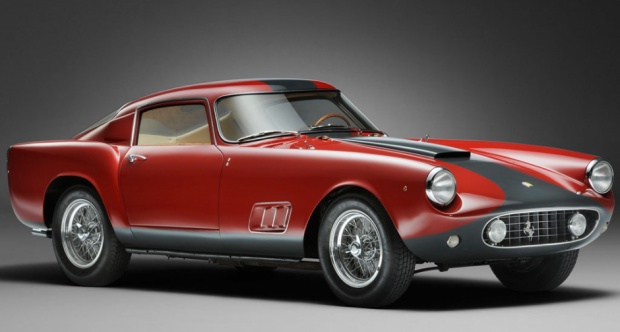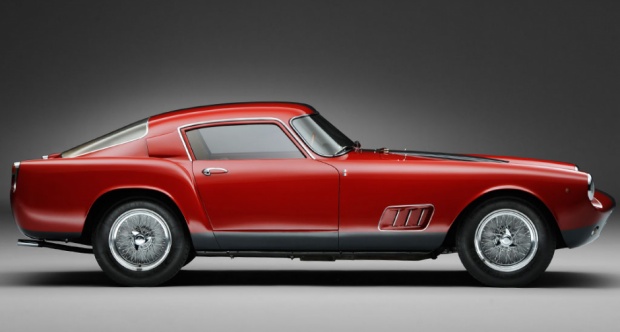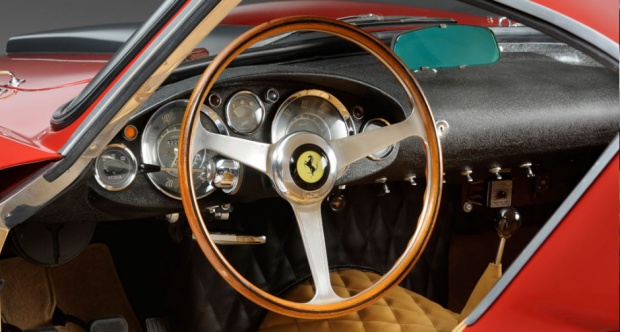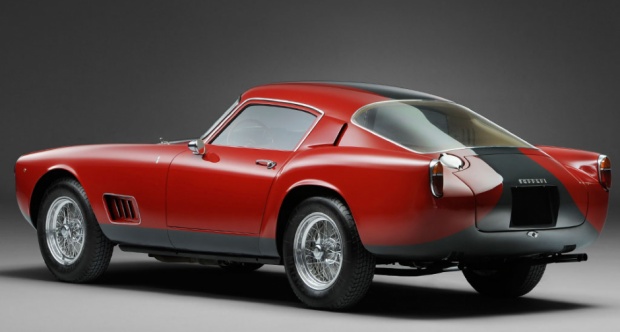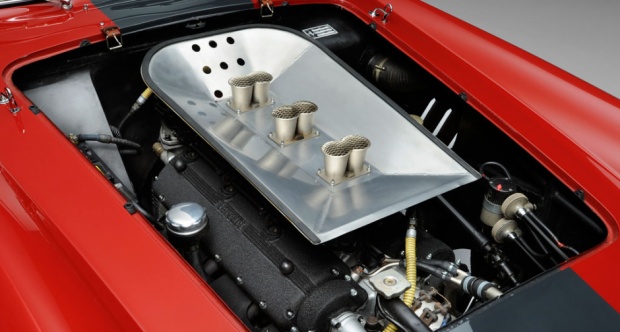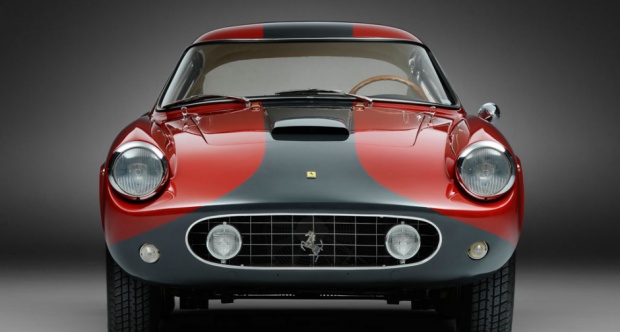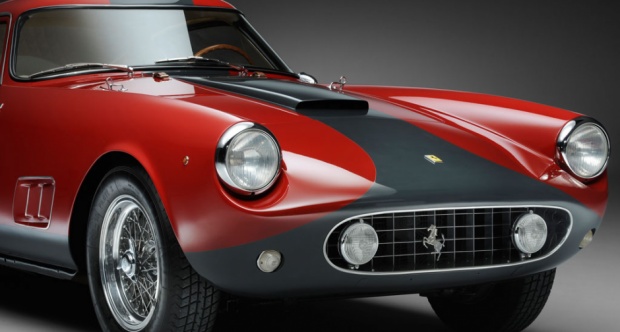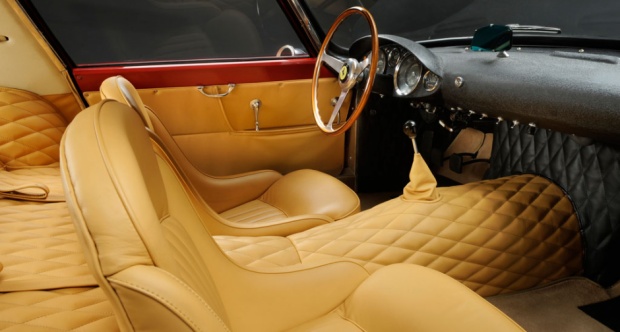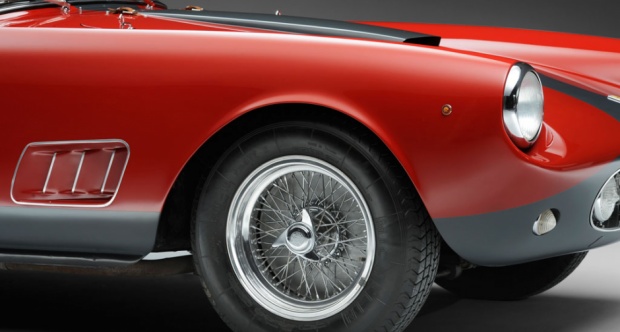 Source: Classic Driver