The weekend is here! Pour yourself a mug of French Mocha coffee, grab a seat on the beach, and get ready for our longer form weekend reads:
• The Entire History of Steel: From hunks of iron streaking through the sky, to the construction of skyscrapers and megastructures, this is the history of the world's greatest alloy. (Popular Mechanics)
• People Aren't Dumb. The World Is Hard. (Freakonomics)
• The endless reign of Rupert Murdoch (The Monthly)
• Hell for Elon Musk Is a Midsize Sedan (Bloomberg Businessweek)
• Don't imagine you're smarter (London Review of Books)
• The Flawed Legend of Preet Bharara: Slip the martyrdom — he failed to prosecute the Wall Streeters who brought us the financial crisis (The Nation)
• How the BBC Lost the Plot on Brexit (New York Review of Books)
• So Many Seats, So Many Tax Breaks (New York Times)
• Inside the radical, uncomfortable movement to reform white supremacists (Mother Jones)
• How Smart Speakers Are Changing the Way We Listen to Music (Pitchfork)
Be sure to check out our Masters in Business interview this weekend with Dave Butler, Co-Chief Executive Officer and Head of Global Financial Advisor Services at Dimensional Fund Advisors, which manages $600 billion dollars.
Mortgage rates in the 21st century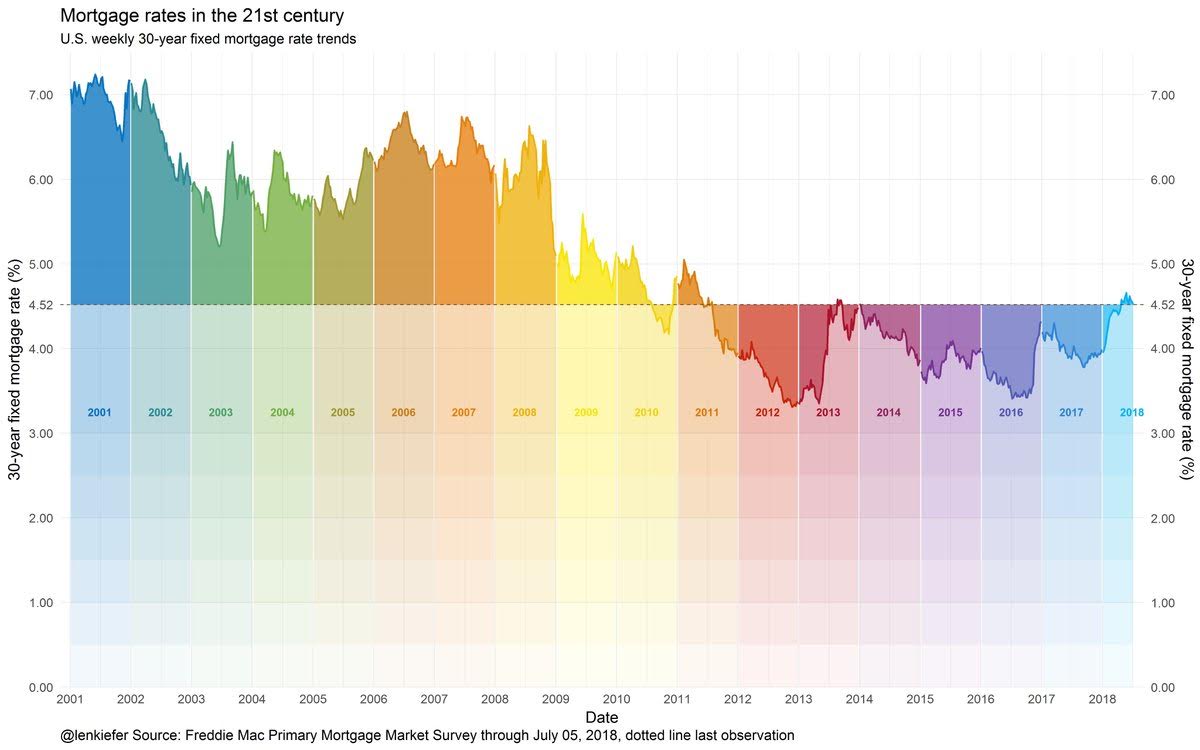 Source: @lenkiefer
Want to receive our daily reads in your inbox? Sign up here!