My easy like Sunday morning reads:
• Marc Andreessen & Ben Horowitz (Waiter's Pad) see also Andreessen & Horowitz 2 (Waiter's Pad)
• The Erstwhile Hedge Fund King of Akron, Ohio's Very Difficult Summer (SIRF)
• Sleeping Giants Revealed: The People Behind an Anti-Breitbart Twitter Account (New York Times)
• 7 Skills That Aren't About to Be Automated (Harvard Business Review)
• Scoop: Inside Google's Venture Capital "Machine" (Axios)
• "No Way to Run a Superpower": the Trump-Putin Summit and the Death of American Foreign Policy (New Yorker)
• Inside the Decade-Long Russian Campaign to Infiltrate NRA and Elect Trump (Rolling Stone)
• Plutonium is missing, but the government says nothing (Center for Public Integrity)
• Can Andy Byford Save the Subways? (New Yorker)
• Possible planet smashup in a young star system (Syfy Wire)
Be sure to check out our Masters in Business interview this weekend with John Carreyrou, the Pulitzer-winning investigative reporter who exposed wrongdoing at the much-hyped startup Theranos. His new book is "Bad Blood: Secrets and Lies in a Silicon Valley Startup."
Brett Kavanaugh Is Polling Like Robert Bork And Harriet Miers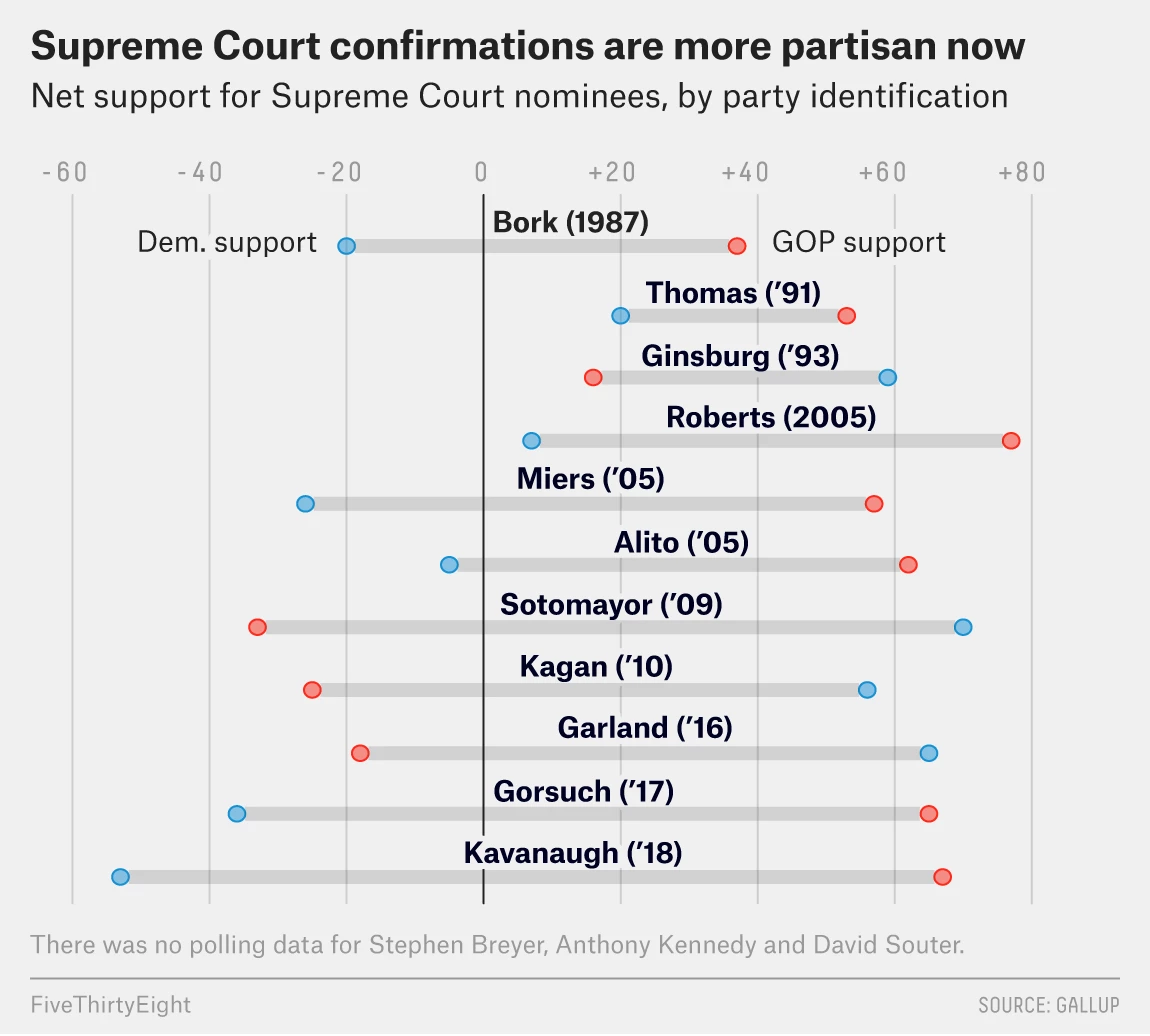 Source: FiveThirtyEight
Want to receive our daily reads in your inbox? Sign up here!