This is David Sydorick's 1937 Alfa Romeo 8C 2900B (bodywork by Touring). It won Best of Show trophy at the 68th Pebble Beach Concours d'Elegance: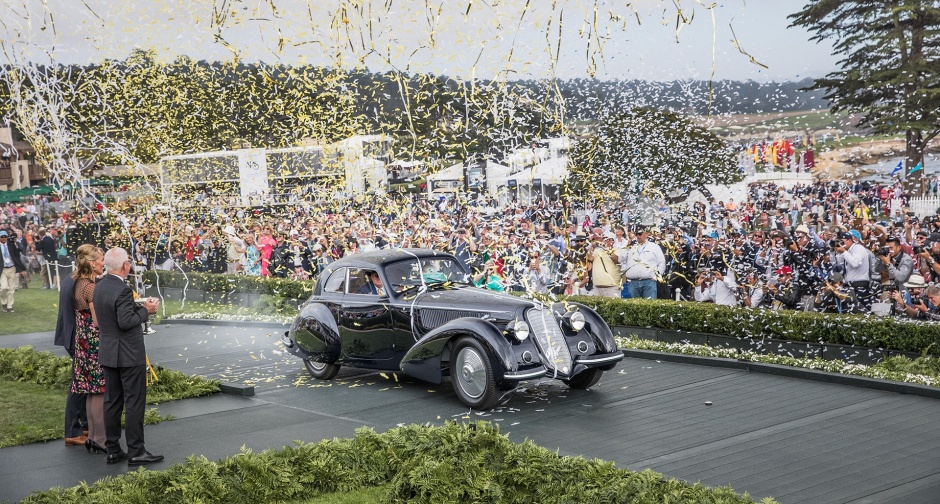 Its a spectacular looker, with fantastic proportions and lines. 8C means 8 cylinders, and early in Alfa's history it was a straight 8-cylinder engine. The 8C 2900 was designed as a racer, specifically the Mille Miglia. This car was built on the 8C 35 Grand Prix racing chassis, and had the inline 8-cylinder 2.9-litre engine (2.9 L engine) using two Roots type superchargers fed by two Weber carburetors.
A 1938 Alfa Romeo 8C 2900B Touring Berlinetta won the Pebble Beach Concours d'Elegance "Best of Show" 2008, and Concorso d'Eleganza Villa d'Este "Best of Show" 2009.
Note that a Spider (convertible) version of a 1939 Alfa Romeo 8C 2900B Lungo Spider by Touring was sold for $19,800,000.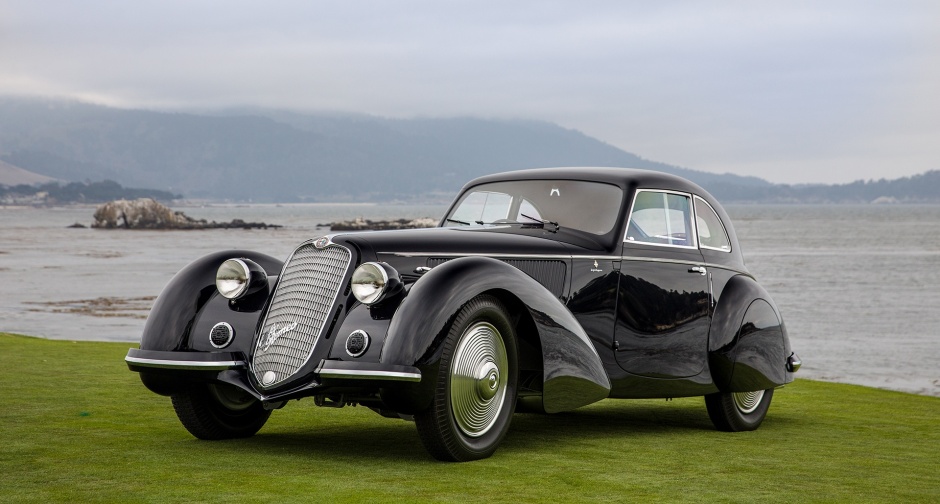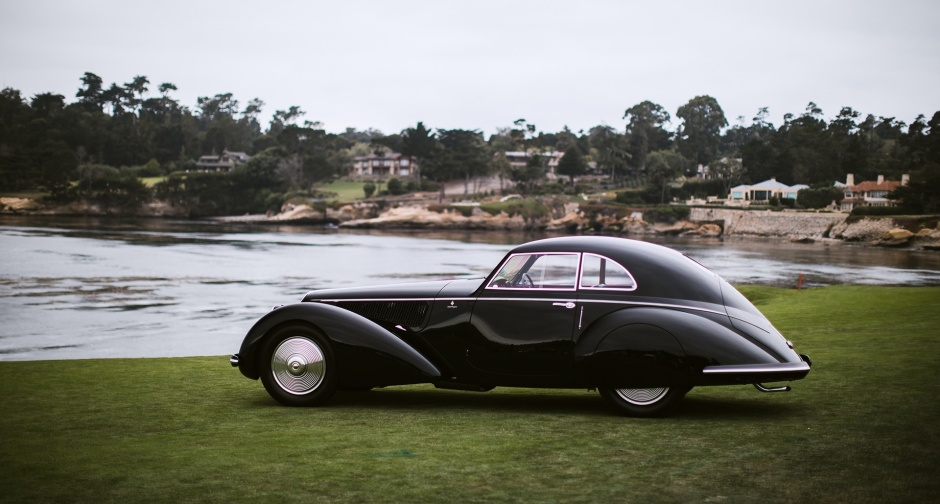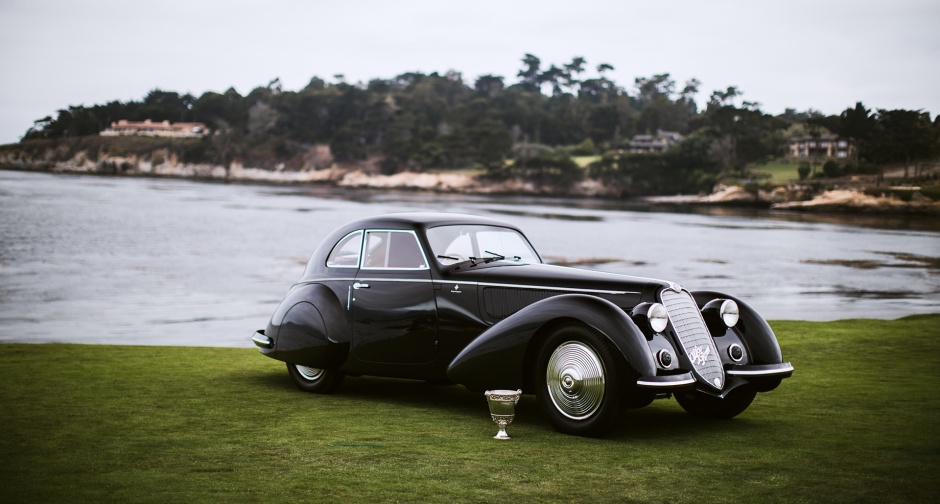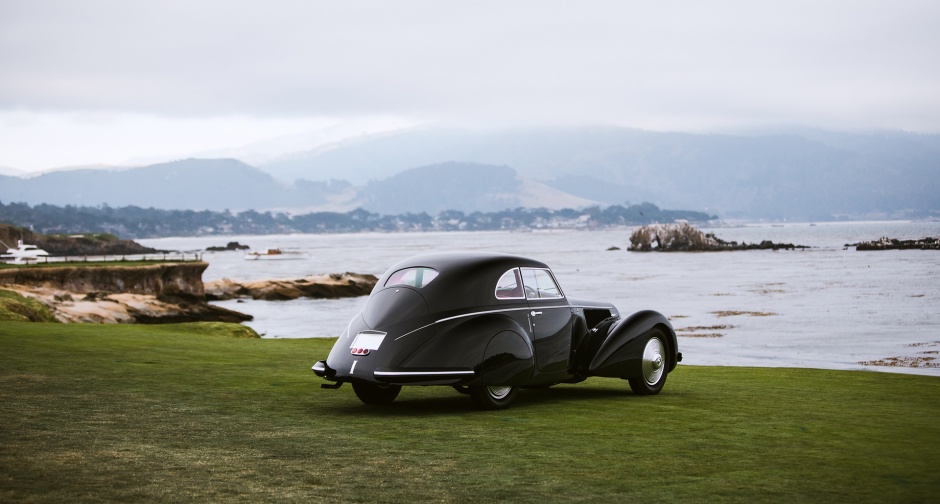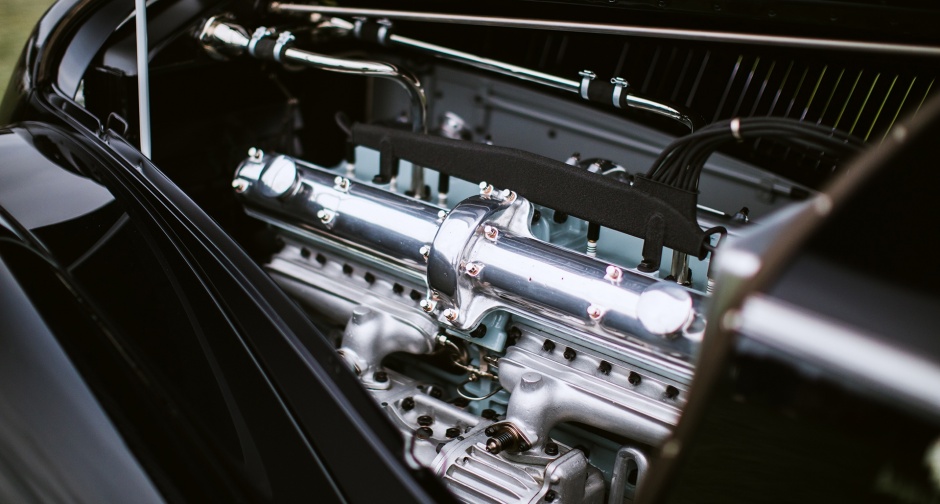 Source: Classic Driver, Motor Trend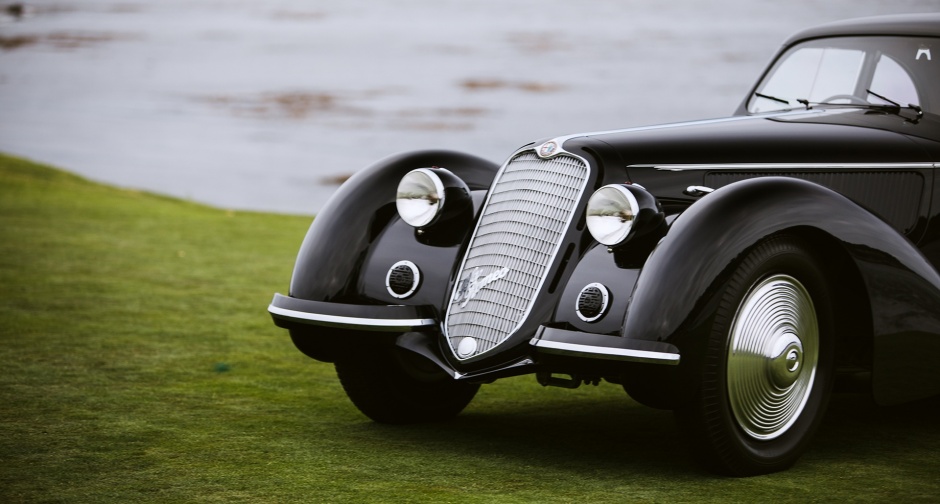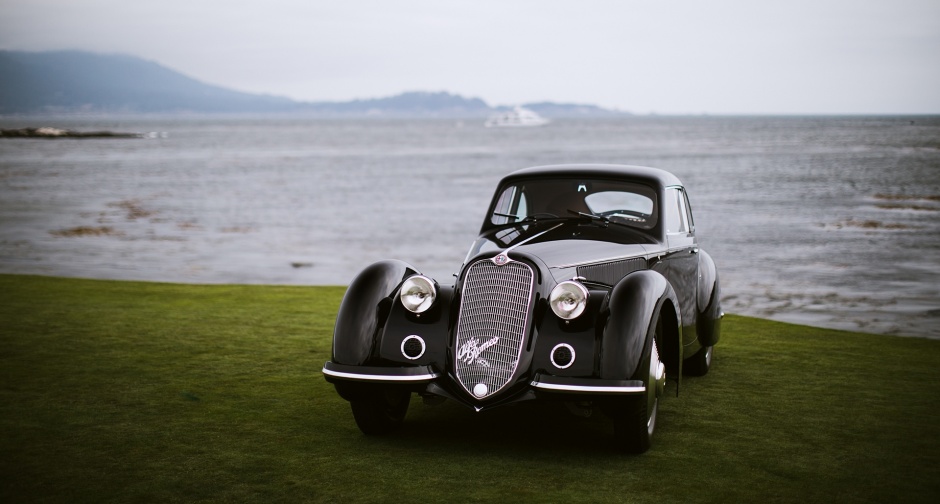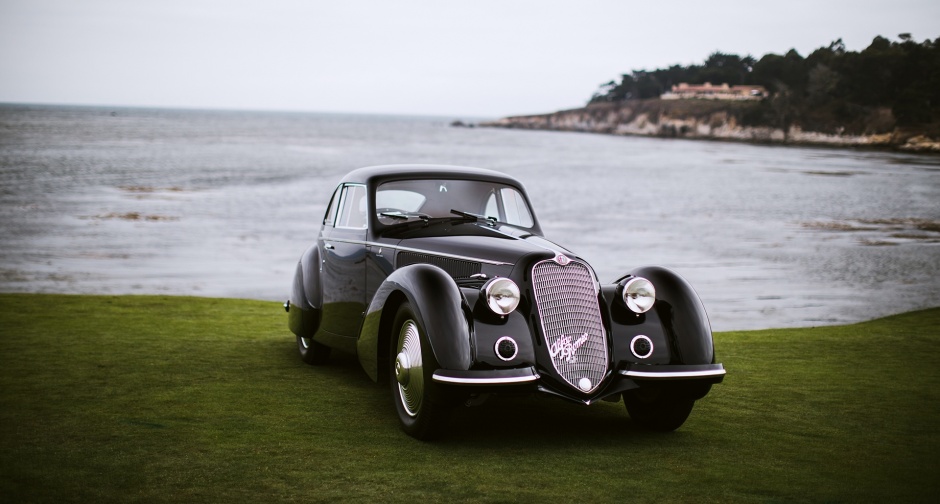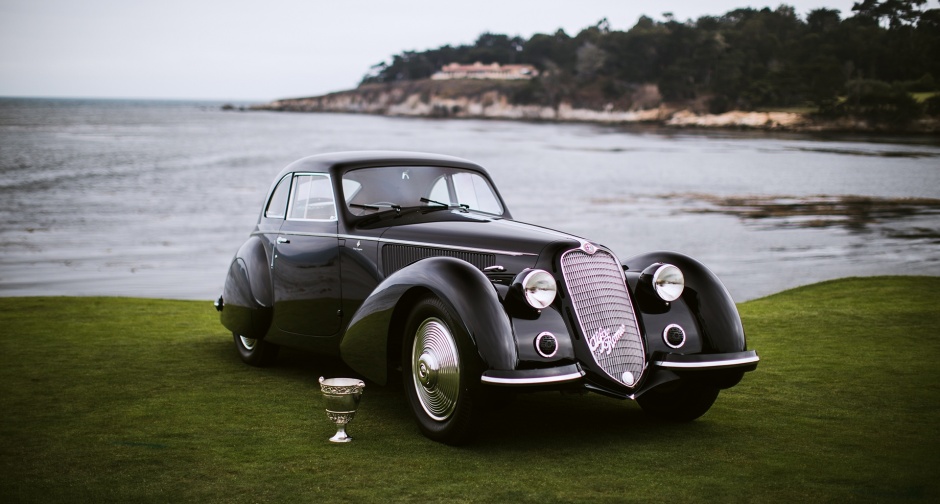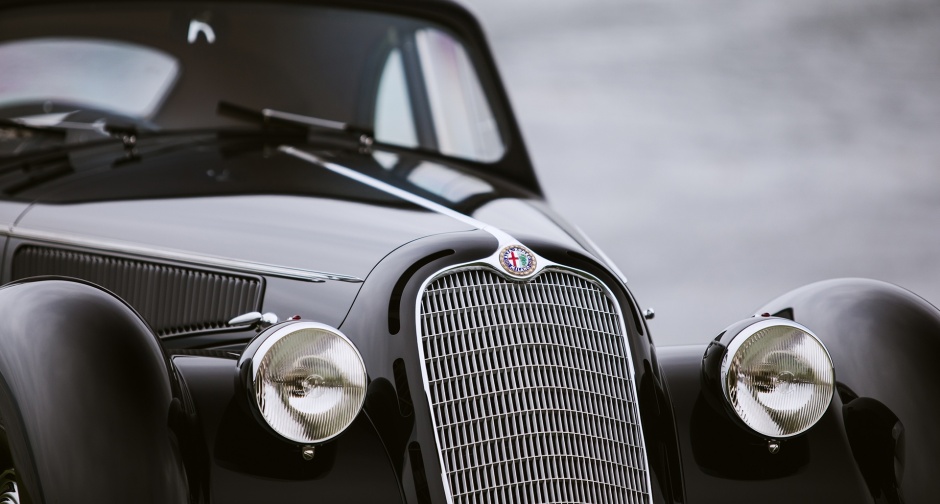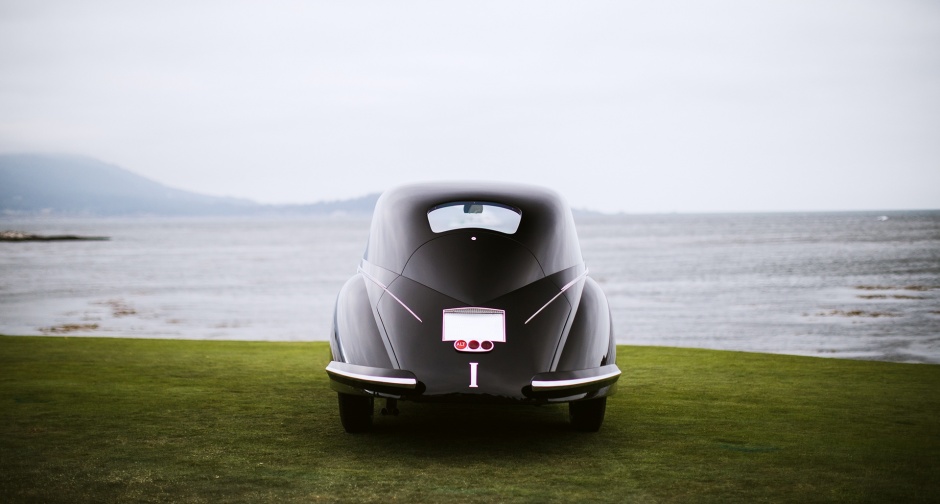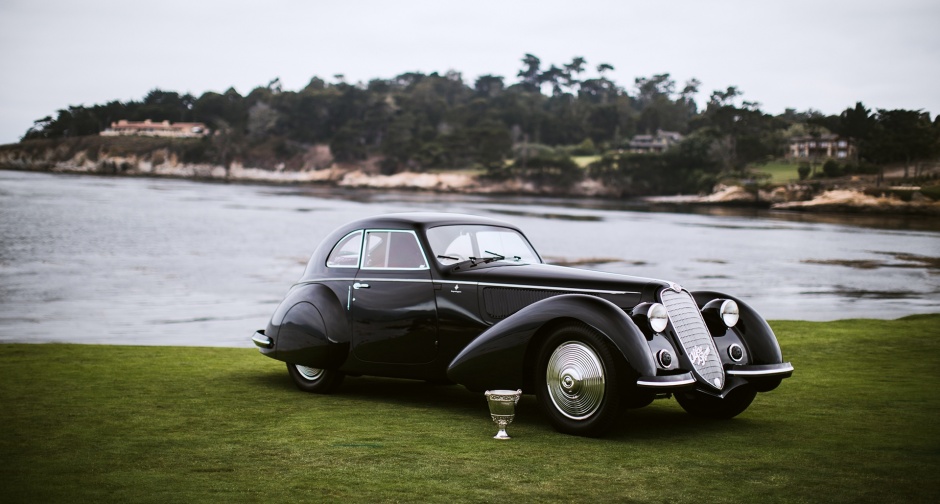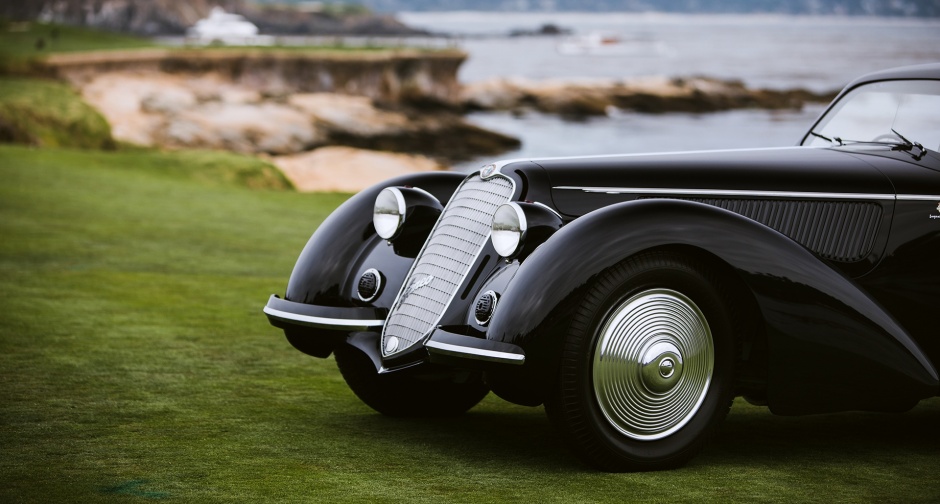 Source: Classic Driver, Motor Trend