The weekend is here! Pour yourself a mug of Southdown coffee, grab a seat by the corn maze, and get ready for our longer form weekend reads:
• The Big Hack: How China Used a Tiny Chip to Infiltrate U.S. Companies (Bloomberg Businessweek)
• Fidelity Is Thriving. Here's What It Needs to Keep Thriving. (Barron's)
• Taking Investment Teams from Good to Great (CFA Institute)
• Is Goldman Sachs' new fund really just greenwashing stocks? (The Guardian)
• The Lie Generator: Inside The Black Mirror World of Polygraph Job Screenings (Wired)
• The Magic Binoculars: Robert Caro's Writing Secrets (David Perell)
• #MeToo: One Year Later (Bloomberg)
• Devin Nunes's Family Farm Moved to Iowa, Employs Undocumented Workers (Esquire)
• Welcome to Airspace: How Silicon Valley helps spread the same sterile aesthetic across the world (The Verge)
• Her Name Is Kathryn: The Woman Who Accuses Ronaldo of Rape (Spiegel)
Be sure to check out our Masters in Business interview this weekend with Howard Marks, co-chairman of Oaktree Capital Management, which manages $122 billion dollars. Marks new book is "Mastering the Market Cycle: Getting the Odds on Your Side."
Magical Market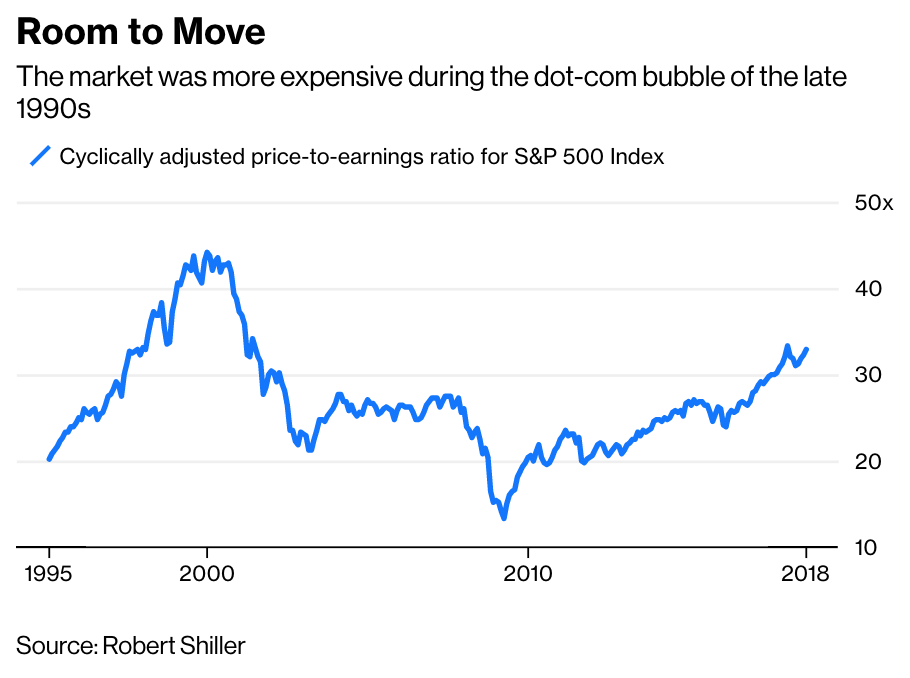 Source: Bloomberg View
Want to receive our daily reads in your inbox? Sign up here!