My post Turkey Day  reads:
• Texas Is About to Create OPEC's Worst Nightmare (Bloomberg)
• An Evolve-or-Die Moment for the World's Great Investors (Fortune)
• Why Japan finds coal hard to quit (Nikkei Asia Review)
• How LeBron James Built A Net Worth Of $450 Million (Forbes)
• Debt: A Love Story (Wealth Simple)
• The American Dream Is Alive. In China. (New York Times)
• Do You Even Bake, Bro? How the Silicon Valley set fell in love with sourdough and decided to disrupt the 6,000-year-old craft of making bread, one crumbshot at a time (Eater)
• The Ubiquity of Smartphones, as Captured by Photographers (The Atlantic)
• What the Watergate 'Road Map' Reveals about Improper Contact between the White House and the Justice Department (Lawfare)
• Why everyone can — and should — learn quantum mechanics (Salon) see also A dark matter hurricane is headed our way (CNN)
Be sure to check out our Masters in Business interview this weekend with Ralph Scamardella, chef and partner at Tao Group, which operates some of the largest and most profitable restaurants in the country.
Santa Claus Rally is just another Christmas story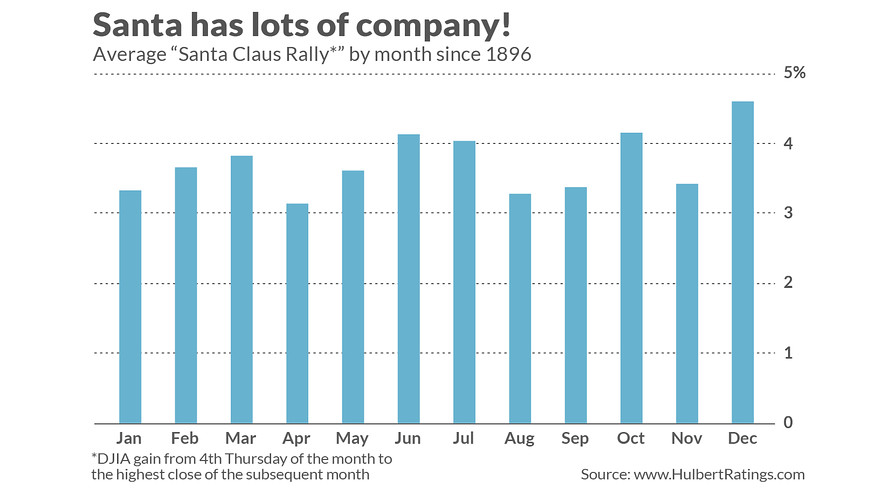 Source: Marketwatch
Want to receive our daily reads in your inbox? Sign up here!