Yet another lovely car that has gotten away from me: The 6 cylinder Dino, Ferrari's attempt at an affordable sports car originally received a less than enthusiastic greeting when introduced.
The 2.4 litre V6 engine only make 192 hp, but it was situated right behind the driver, and the 7,600 rpm redline was a screamer. Available as both a fixed-top GT coupé (2,295), a targa topped GTS (1,274).for a total production run of 3,569.
The original selling price of the Ferrari Dino 246 GT's was a modest $14,500 MSRP, priced similarly to its nearest competition, the Porsche 911. Today, they regularly go for $200-400k or more.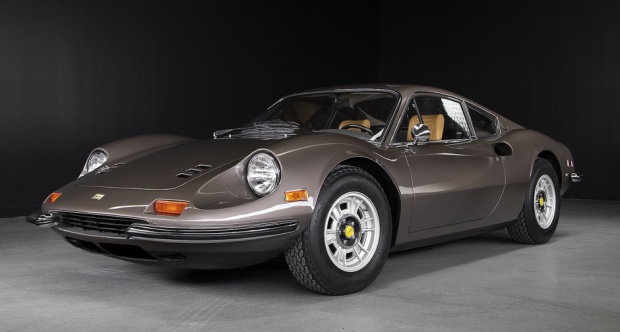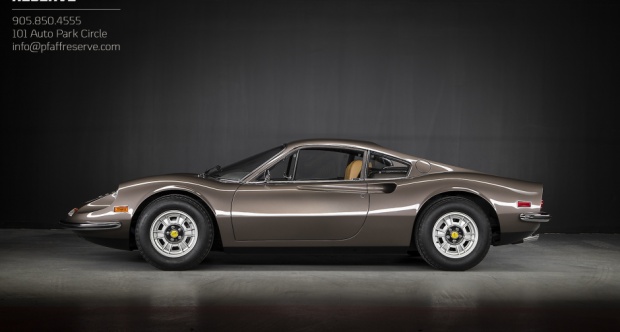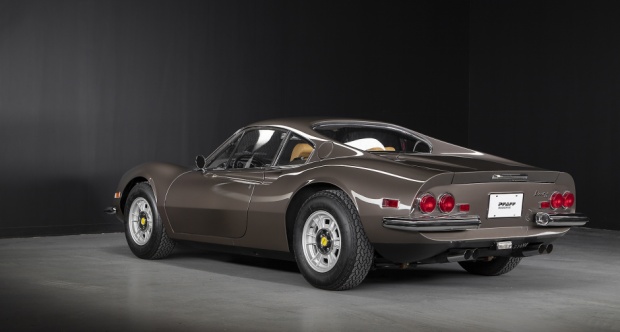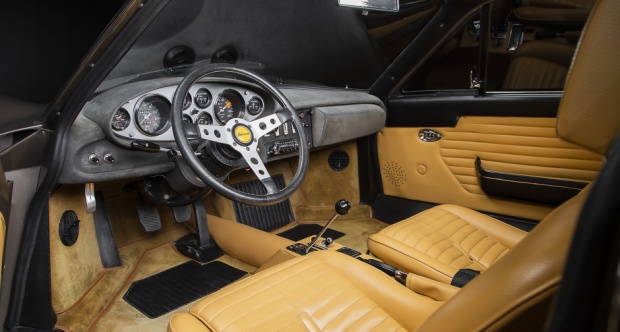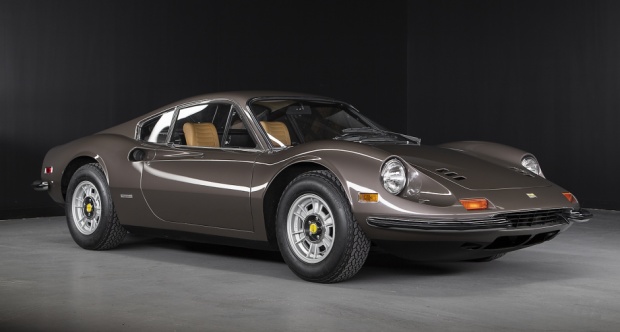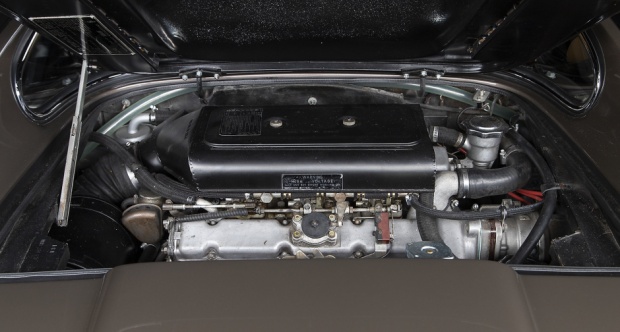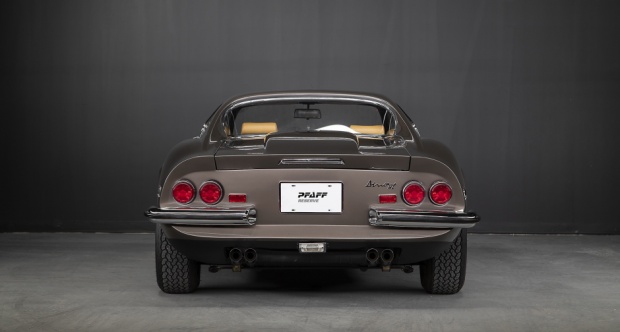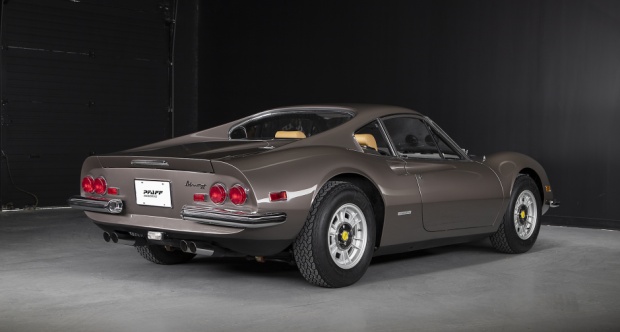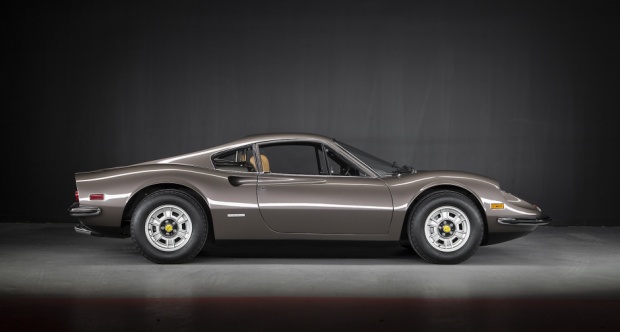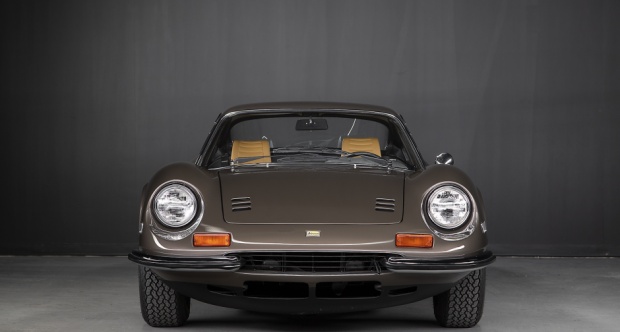 Source: Classic Driver