The weekend is here! Pour yourself a mug of Danish Blend coffee, grab a seat by the window, and get ready for our longer form weekend reads:
• A Giant Pile of Money: How Wall Street Drove Public Pensions Into Crisis and Pocketed Billions in Fees (Intercept)
• Elon Musk: The Recode interview (Recode)
• On Hold for 45 Minutes? It Might Be Your Secret Customer Score Retailers, wireless carriers and others crunch data to determine what shoppers are worth for the long term—and how well to treat them (Wall Street Journal)
• What's Wrong with Bananas: How industrial agriculture stole sex from our most important fresh fruit crop. (Nautilus)
• Sarah Kliff brings transparency to ER prices, one hospital bill at a time (Columbia Journalism Review)
• Was Gary Hart Set Up? (The Atlantic)
• China's 5 Steps for Recruiting Spies (Wired)
• "It's Our Job to Call Them Out": Inside the Trump Gold Rush at CNN (Vanity Fair)
• The Japanese Man Who Saved 6,000 Jews With His Handwriting (New York Times)
• How Does the Art World Live With Itself? (Vulture) see also Why is art so expensive? (Vox)
Be sure to check out our Masters in Business interview this weekend with Dr. Robert Cialdini, Professor Emeritus of Psychology and Marketing at Arizona State University. He is the author of the book Influence: The Psychology of Persuasion which has sold 3 million copies in 30 languages. His new book is  Pre-Suasion: A Revolutionary Way to Influence and Persuade.
Election 2018: The Races to Watch and How to Follow Them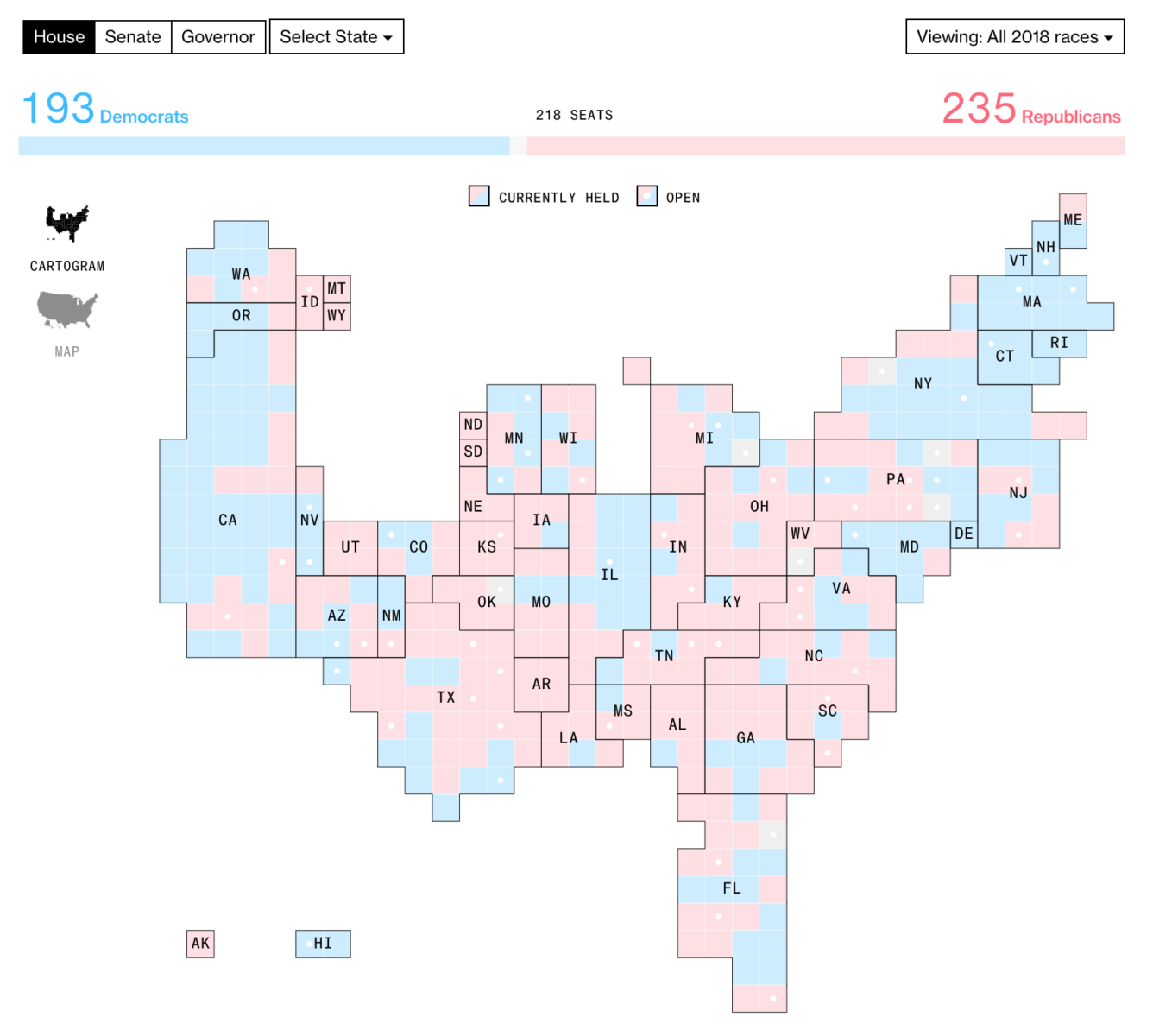 Source: Bloomberg
Want to receive our daily reads in your inbox? Sign up here!