The weekend is here! Pour yourself a mug of Aggies Blend coffee, grab a seat by the window, and get ready for our longer form weekend reads:
• The Greatest Investor You've Never Heard Of: An Optometrist Who Beat The Odds To Become A Billionaire (Forbes)
• What an economist learned by driving for Uber (Quartz)
• CIOs Pressured to Lower Discount Rates Discuss Spiraling Consequences (Chief Investment Officer)
• The Story of Storytelling: What the hidden relationships of ancient folktales reveal about their evolution—and our own (Harper's)
• How the Financial Crisis Did Not Change the World (American Affairs Journal)
• America's Professional Elite: Wealthy, Successful and Miserable (New York Times Magazine)
• Is the World Getting Better or Worse? (The Walrus)
• Theoretical Cool: I Hope You Don't Know That I Hope You Care That I Don't Care What You Think About Me (Sydney Review of Books)
• Gustav Klimt in the Brain Lab (Nautilus)
• Follow the Path of Least Resistance: An Oral History of 'Office Space' (The Ringer)
Be sure to check out our Masters in Business interview this weekend with Neil Dwane, portfolio manager, and the Global Strategist with Allianz Global Investors, which manages about $591 billion dollars.
A/D Line hit all-time highs — that's bad news for bears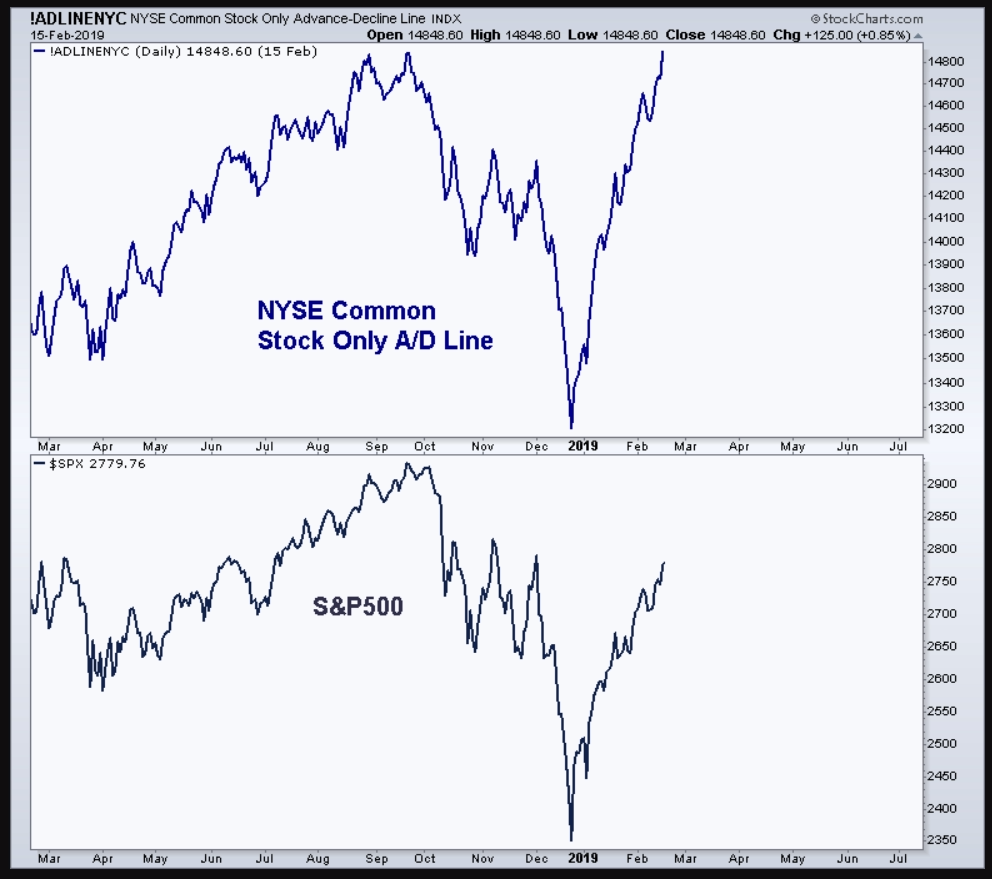 Source: Marketwatch
Want to receive our daily reads in your inbox? Sign up here!