My easy like Sunday morning reads:
• This city bans cars every Sunday—and people love it (National Geographic)
• Schwab Switching to Subscription-Based Fee in Netflix-Like Move (Bloomberg)
• The FCC Has Fined Robocallers $208 Million. It's Collected $6,790. (Wall Street Journal)
• DeepMind and Google: the battle to control artificial intelligence (1843)
• They Grew Up Around Fossil Fuels. Now, Their Jobs Are in Renewables. (New York Times) see also People Actually Like the Green New Deal (New York Times)
• Why Do We Love to Hate James Comey? (The Bulwark)
• Nihilist in Chief: The banal, evil, all-destructive reign of Mitch McConnell (New Republic)
• Why the Anglo World is Collapsing (Eudaimonia and Co)
• Invisible walls: From Guatemala, Mexico and California come the stories of lives altered by Trump's crackdown on immigration. (Washington Post)
• DMV Reviewed Thousands of Hilarious Vanity Plate Applications Last Year. These Are Our Favorites (L.A. Mag)
Be sure to check out our Masters in Business interview this weekend with Joshua Miller, an economics professor at the University of Alicante whose research into behavioral economics, statistics and decision theory helped to prove that the "Hot Hand" in basketball is real and demonstrable.
Trump is already spending more on FB than the entire Dem field put together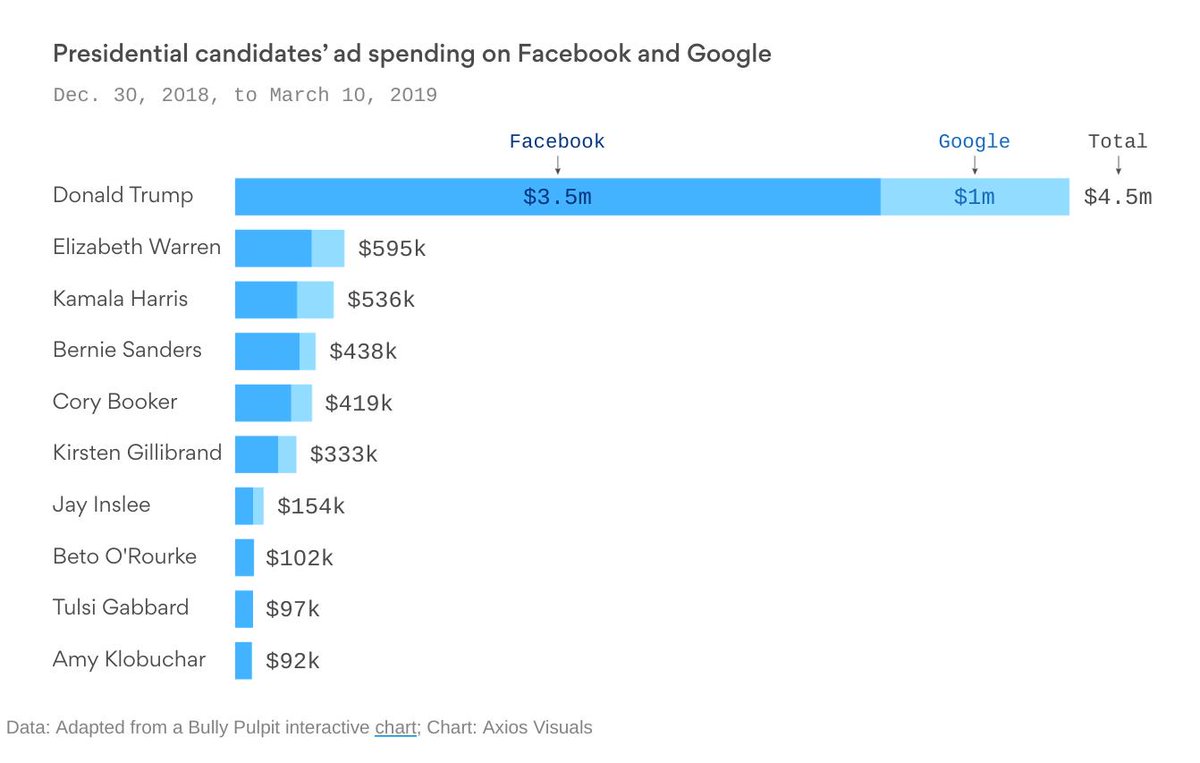 Source: @antoniogm
Want to receive our daily reads in your inbox? Sign up here!